Rooms of 40,000 handmade gold flowers, cookie aromas, falling confetti, yellow rubber ducks and a bathtub…If that sounds right up your alley, you've got to check out The Happy Place!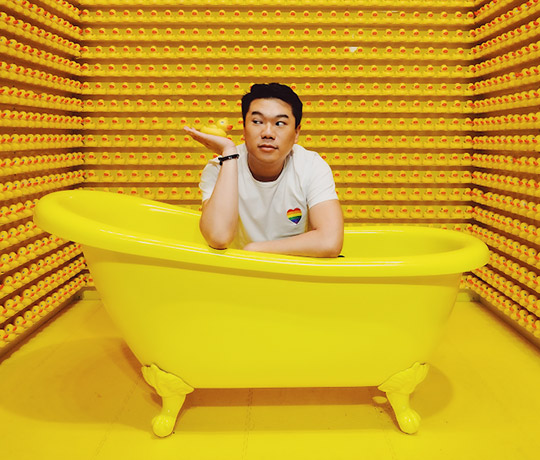 If you're looking for a new profile picture for social media, this immersive pop-up exhibit is a dream come true. There's a reason it's been dubbed "the World's Most Instagrammable Place" and sold out in cities like LA, Chicago, Toronto and Boston!
Thanks to COVID restrictions, the exhibit opened in March but was quickly closed. It is now up and running in July again until mid-August with new COVID-safe measures that actually make the experience more fun. Conveniently located in Broadway Shopping Centre in Ultimo, it's well worth a visit before it closes again!
Each session officially runs for about 45mins to an hour, but I was never rushed and could have easily spent the whole afternoon there. There's a reason why this place is popular for birthdays, private parties and has been the location of more than a dozen marriage proposals already!
Remember, don't forget to bring a DSLR or a good camera phone with you. You'll regret it if you don't!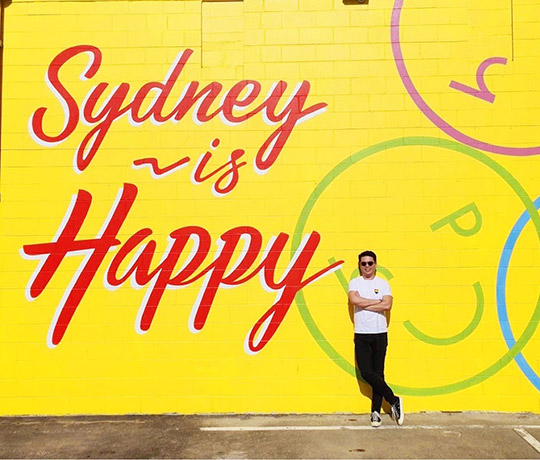 The Rooms in The Happy Place
Let's take it through room-by-room. Each session is conducted in groups of about 6 to 8 people, so there's plenty of space to play and take photos without getting in each other's way. You'll also be guided through by your very own tour guide. Not only do they give you a bit of a run-down of each room, they (along with a few extra people dotted around the exhibit) have been trained to help you take the best photos. Trust me. I went in going "we're photographers, we're fine…" to getting them to take all our shots for us!
Here's a run down of each of the rooms:
Candy Room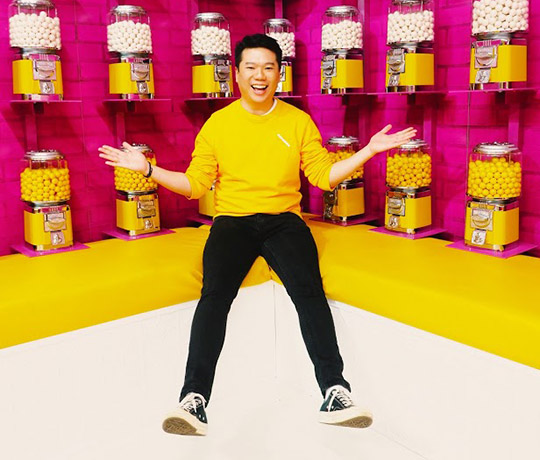 Kickstart your adventure with a handful of gummy bears (yup) and an all-ages slide in the bubble gum room!
XOXO Room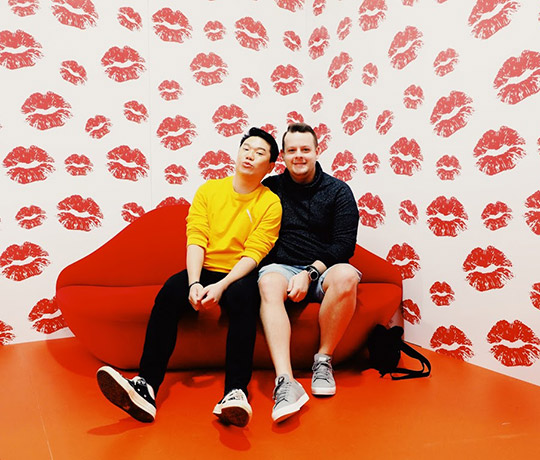 Then move into the super adorable, kiss-filled room. The giant "XO" in the middle is the perfect place to take some shots with those you love the most.
Super Bloom Room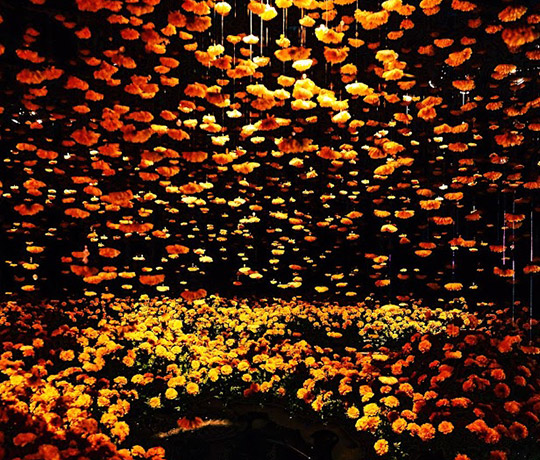 Like one of the girls in our group said, "this room gives me life". It's filled with 40,000 handmade gold flowers and every angle shot here is a winner.
The Cookie Room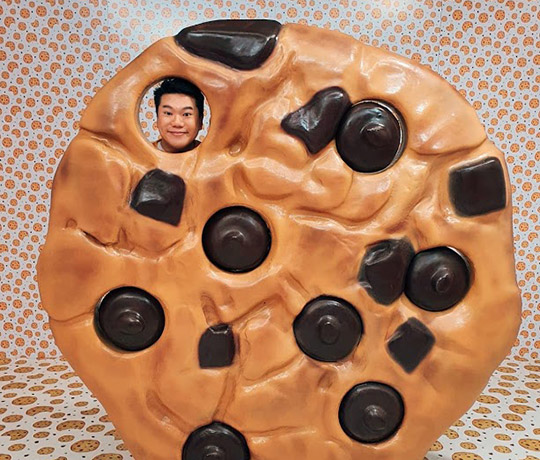 Not only is the giant cookie here adorable, you get to stick your head out in one of the choc chips. The room is scented with freshly baked chocolate chip cookies. If you weren't hungry before…you certainly will be now.
The Upside Down Room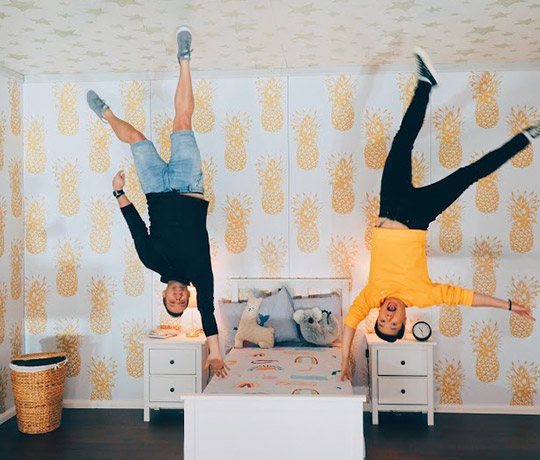 Ok, this one takes a little planning. The bedroom is bolted on the ceiling here to create the illusion that you are hanging upside down. Try not to be the first in your group in this room so you get to soak up some ideas, but even if you are, don't worry. Chat to one of the helpers on hand, they have a gallery full of the best and funniest ideas you can copy and make your own. If you can do a hand-stand, this is the place to show off!
Free-roaming Room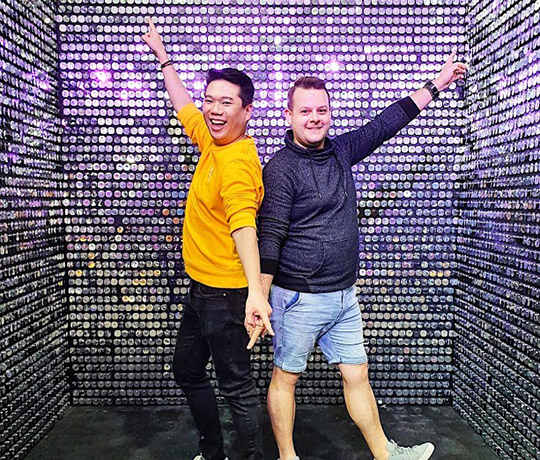 This is where you can spend the bulk of your time. This section has lots of smaller rooms where you can play to your heart's content. A few of my favourites are:
The World's Largest Indoor Confetti Dome
The famed Rubber Ducky Bathtub of Fun (this is a MUST!)
The Disco Fever Room
The Confetti Wall (use your cameraphone's slow-mo video function for the best clips!)
At the end of it all, there's a little cafe for you to rest at. And best of all, THERE IS A MERCH STAND! This is not a drill. I had so much fun that I was more than happy to pay $35 for a t-shirt to commemorate. Hurry, the exhibit is leaving Sydney towards the end of August with no extensions announced yet, so don't miss out!

The details:
The Happy Place Pop Up
Rooftop of Broadway Sydney
1 Bay Street
Ultimo
2007
Tickets from $27.50 per person via moshtix