If Melbourne is known for anything, it's coffee and brunch culture. The city is filled with funky, modern, eclectic cafes and eateries that are perfect for your weekend morning brunch. Whether you're meeting your friends to debrief after a night out or you're feeling fresh and meeting family for a coffee, we want to make sure you get the full Melbourne Brunch experience.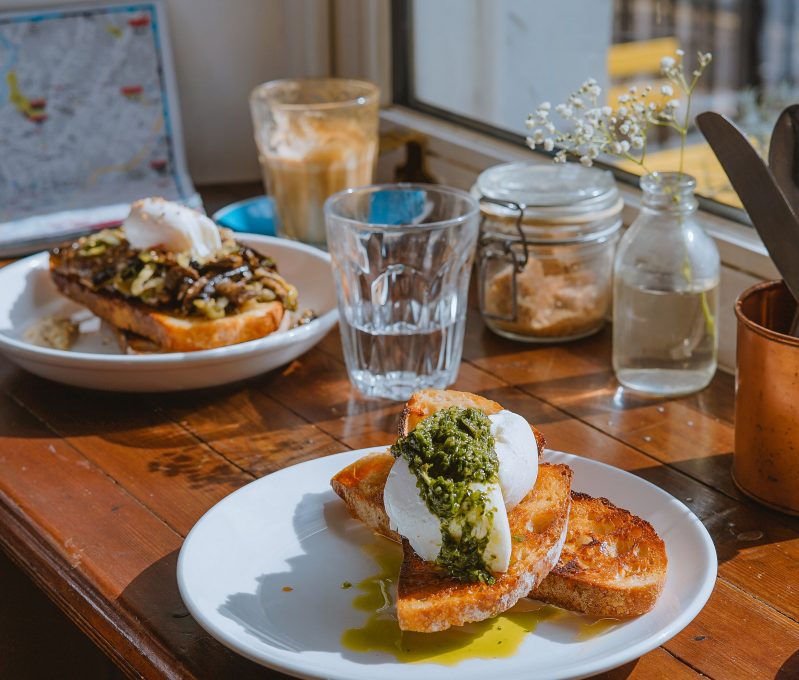 In Melbourne, you are definitely spoilt for choice when it comes to picking a spot for brunch. The city is well-known for its elite coffee culture and ultimate brekky food. If breakfast is your favourite meal to eat out, then you'll be in heaven – and they do say that it's the most important meal of the day right?! 
The best part is there is something for everyone, whether you're vegan, vegetarian, have a sweet tooth, love eating healthy, or just can't go past the good old bacon and eggs, don't worry, there is a fabulous cafe or eatery in Melbourne just waiting for you to have brunch at.
Check out our top 5 brunch spots that you can try next time you are in Melbourne (mind you, we only touch on a few of the amazing brunch places – you should definitely go exploring beyond these and no doubt you'll find some incredible places to eat).
Power Plant
For our vegan and vego friends, it can be hard to find a restaurant that has an abundance of options other than just salads. That's why Power Plant in Templestowe is so popular, with its entirely vegan menu including delicious and wholesome meals that anyone can enjoy. Its aesthetically pleasing decor and environment make for the perfect brunch spot. The menu covers all bases too, with delicious brekky options as well as sweet treats if that's what you're after.
Faraday's Cage
This beautiful artisan bakery/cafe is located in Fitzroy, and has the most delicious homemade bread and baked goods you could ask for. They are renowned for their sourdough, and all of their baked goods are out of this world. Along with amazing coffee, the menu has all of your brunch favourites from chili scrambled eggs to the classic smashed avo with their own herby twist. It's definitely worth checking out Faraday's Cafe when you're in Fitzroy.
Prior Thornbury
This modern and more fancy style of brunching is definitely a must-visit. Located in Thornbury, Prior's is a more of a fine dining type of cafe, with some delicious and beautifully plated food. You can even enjoy a mimosa or breakfast cocktail with your amazing pancakes or crumpets. This trendy cafe places importance on the origin of where the produce comes from with a focus on nature and the land shown through their dishes. It's definitely a place to put on the list to visit.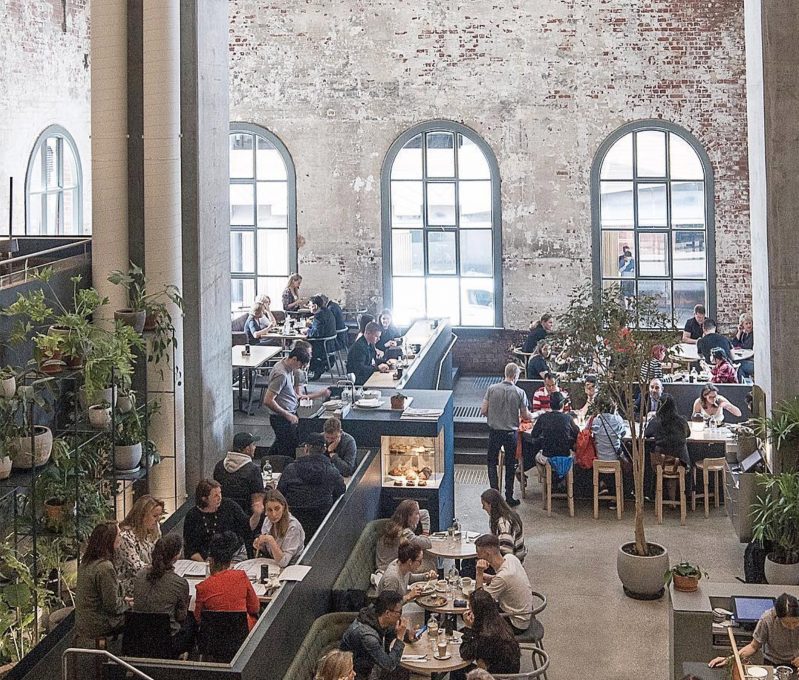 Higher Ground
Higher Ground is a very popular cafe, situated right in the heart of Melbourne CBD, this heritage-listed building is home to a beautiful cafe. With an expansive menu, a vibey atmosphere, and great coffee, it's hard not to fall in love with the place. The place itself has several levels which adds to the uniqueness of the venue. It is quintessentially Melbourne and you will definitely be wanting to come back and visit again.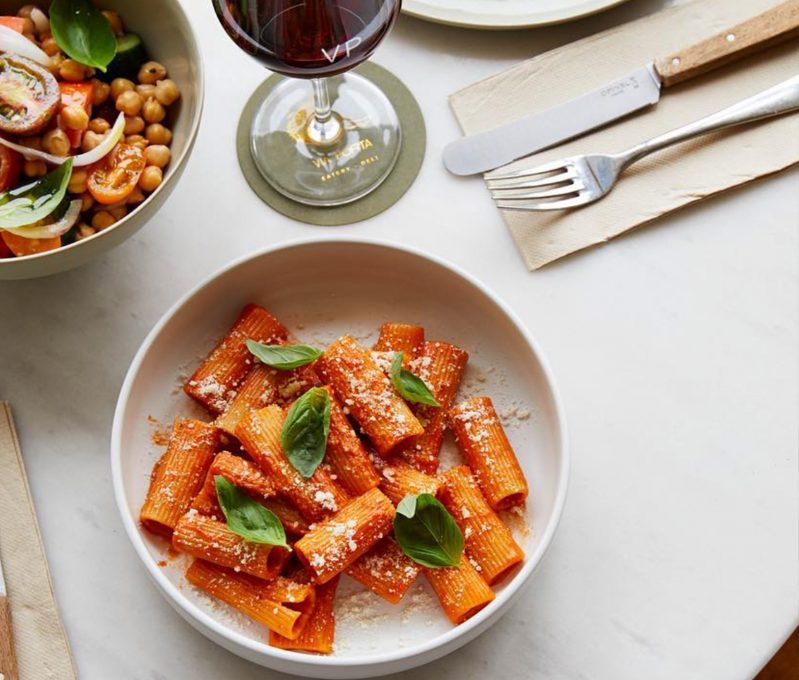 Via Porta
This Italian style deli/cafe is everything you want and more. With an Italian-inspired menu and aesthetic, you'll feel like you're brunching in a small village in Italy. Via Porta is located in Mont Albert, the owners describe the cafe as a little slice of Southern Italy, and its family-run vibe gives a traditional and comfortable atmosphere. The menu has delicious brunch options all Italian inspired and an amazing deli if you're looking to purchase some quality Italian delicacies. 
Without a doubt, Melbourne is the city of cafes, brunches, and coffee. If you're a foodie we're sure the brunch culture will excite you more than you know. These venues are only the tip of the iceberg, with cafes on practically every corner of the city. We suggest trying these and also wandering around the city and stumbling upon a cafe you like the look of and trying that. We're sure you'll find your new go-to brunch spot in no time.