From how to get an idea to finally making it, hear all the tips and stories from these entrepreneurial podcasts on how they lifted their dreams off the ground.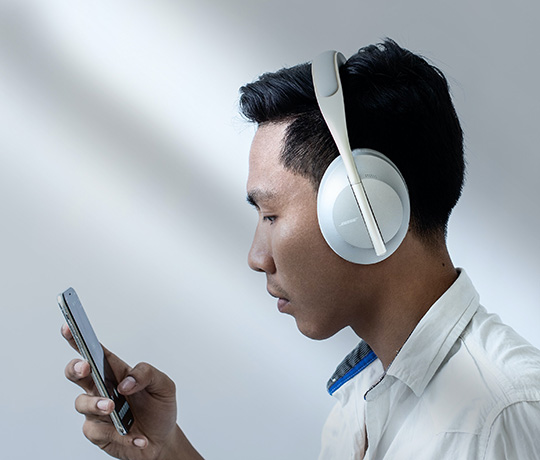 So, you've got aspirations to start your own business and be an entrepreneur. This is, you don't know where to start. Or maybe you already have a side hustle brewing and you don't know what the next step is. Whatever your situation, listening to the highs and lows of others in the industry can help bring you closer to where you want to be.
Podcasts are an effective and efficient way to learn and hear about the experiences of business entrepreneurs. Everything from how to pitch an idea to their strategy tips and how to handle both failure and success. Behind every business is a wonderful story of how it started and how it maintained momentum. It's hard to find one that hasn't been an absolute roller-coaster.
It's important to stay inspired and gain fresh perspectives. You're going to come across a lot of bumps in the road – it's a tough gig. You need to surround yourself with people who will encourage you, give ideas and even provide solutions. And there's no better way than hearing the stories of those who have made it. It will remind you of why you started in the first place, make you feel less alone and give you information on what to do next.
Where to start? Here are our favourite 7 podcasts about business, entrepreneurship and start-ups. All downloadable on your phone so you can listen on the commute to university, whilst on your run or even whilst studying for your next exam.
Podcast #1 One Wild Ride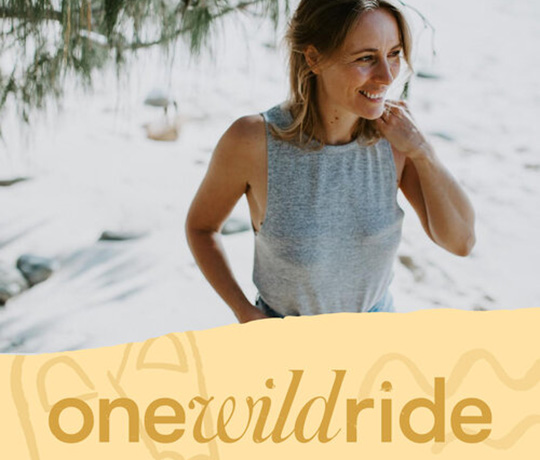 This inspiring podcast is a collection of individual stories that explore their start up journey and how they combined positive environmental or social impact with good business. On the daily, we're inundated with the hard truths of climate inaction and unhealthy levels of consumerism. This podcast seeks to tackle this anxiety by bringing to light all the businesses creating optimistic changes for the planet. It's hosted by Pru Chapman, the founder of Owners Collective (now also a podcast series by Pru) which is a community for beginner entrepreneurs. And boy, is she inspiring!
Episodes include hearing about how Pete Ceglinki's co-founded The Seabin Project where one Seabin cleans up 4kg of debris a day from polluted oceans, or how Emma & Toms, one of Australia's most known juice brands came to be what it is today. There's a heap of episodes you binge on either Spotify or Apple Podcasts.
Podcast #2 The Pitch
Have a business idea but not sure how to sell it? What are you supposed to say and what are investors looking for? How do you secure a deal and negotiate? What even is a Pitch?
This is the podcast for you.
The Pitch provides real world examples of start-ups and entrepreneurs who are trying to raise funds, so they pitch the idea to a panel of investors. The entrepreneurs must be able to provide answers to complex questions as well as secure and negotiate a deal – think of it like Shark Tank or Dragon's Den but just for your ears. Want to know if the ideas Uber for pets or an online plant business make the cut? Check out this podcast on Spotify or Apple Podcasts.
Podcast #3 Masters of Scale with Reid Hoffman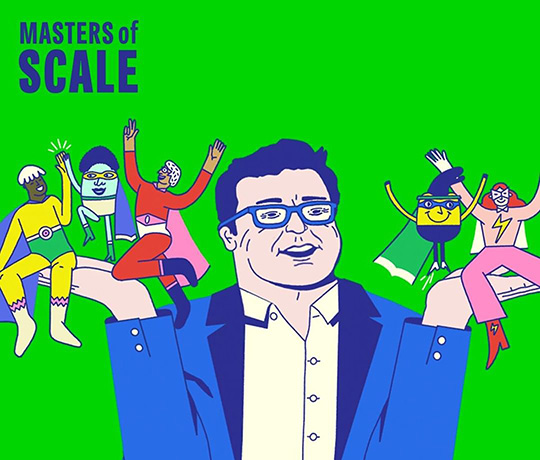 Ever wondered how the founders of Netflix, Airbnb or Uber made their success? Well, you've come to the right place. Reid Hoffman is the co-founder of LinkedIn, the world's leading professional networking site so clearly, he's going to have some important things to say about entrepreneurship. Each episode explores the journey behind some of the biggest companies in the world and the movements they've created. You'll really start to learn the ins and outs of what it means to be a leader and what successful business strategies can look like in his strategy sessions episodes.
We really enjoyed the episodes with Gwyneth Paltrow, the founder of Goop and Bill Gates, the founder of Microsoft. You can tune in on Apple Podcasts or Spotify – episodes are released every couple of days.
Podcast #4 Start Up
If you want to hear the story of how one person turned their idea into a business from start to finish, then give this podcast a go. You'll follow the journey of Alex Blumberg, the founder of Gimlet Media as he takes you on a ride through his failed pitches to investors, hard conversations with the people closest to him and even his negotiations – all are recorded as they actually happened. For an unfiltered approach to business that explores the rollercoaster that all entrepreneurs experience, you'll find yourself cringing, your heart melting and most importantly feeling less alone. The company ended up being bought by Spotify and now the podcast explores the experiences of other start-ups. You can listen to the whole saga on Spotify or Apple Podcasts.
Podcast #5 How I Built This with Guy Raz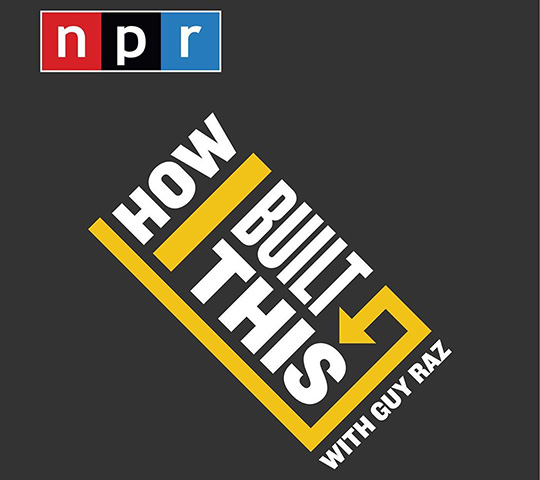 So how do you even start a business? What do you need to prepare yourself for? Curious to know how Starbucks was built by Howard Schultz or how Instagram was built by Kevin Systrom and Mike Krieger? Guy Raz is a journalist who has been named by the New York Times as one of the most popular podcasters in history. He gets to the crux of what these founders experienced, shining a light on the suffering and vulnerable moments they had to endure. Some of our favourites were the story behind Ben and Jerry's Icecream, how Wikipedia came about and the creation of the Headspace meditation app. You can listen on Apple Podcasts, Spotify and Google Podcasts.
Podcast #6 She Did It Her Way
So, what does the start-up scene look like for women? Is there more opportunity and struggle compared to men? Find out for yourself with She Did It Her Way, a podcast that explores successful female entrepreneurs of our time.
Amanda Boelyn is the host, a woman who left the stability of a corporate role to pursue her own business. The episodes cover useful tools on how to improve productivity, types of business strategies and how to maintain a healthy work/life balance. You can hear about how to be successful in content marketing with Lacy Boggs and how to replace your income and leave the 9 -5 with Christine McAlister. You can find this podcast on Apple Podcasts and Spotify.
Podcast #7 Entrepreneur on Fire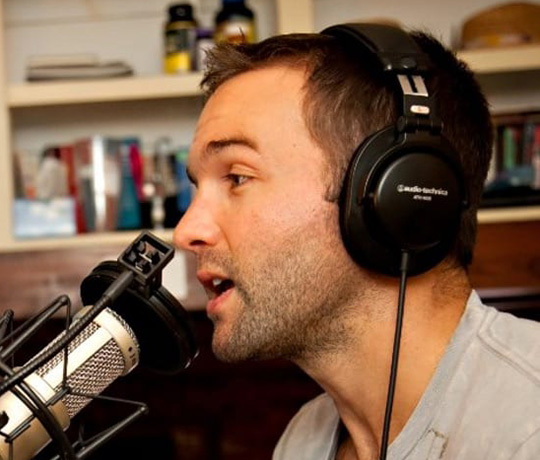 Need a daily dose of business inspiration? Want to be held accountable and guided in a way that's similar to a mentorship? Entrepreneur on Fire is your solution. There are a bulk of episodes – we're talking over 2000 – already with new releases almost every single day. You can hear the stories of Tony Robbins, Barabara Corcoran and Tim Ferriss. It is hosted by John Lee Dumas, a successful entrepreneur who's had his fair share of career changes. From working in the army to trying law school to real estate before realising he wanted to break into podcasts. He now earns over $250,000 USD a month from this podcast business! If you've got hours to spare, check out his podcast on Apple Podcasts and Spotify.

Finished listening to this bunch? Why not check out our favourite books on start-ups and starting a new business.