From video calls to online games to dating apps, have a look at just some of the ways we have been using apps and technology in isolation.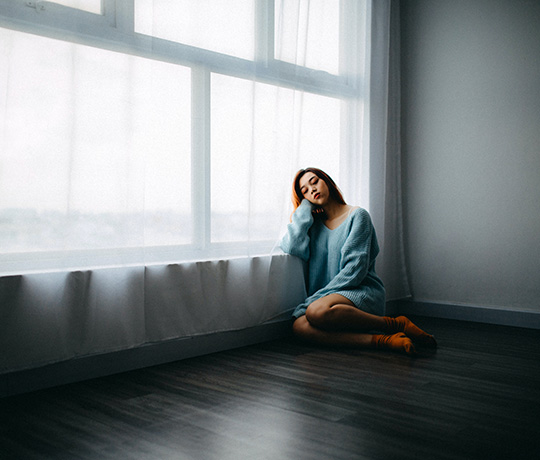 From pubs closing to festivals being cancelled and the Tokyo Olympics getting postponed until 2021, people around the world have had plans and activities come to a complete halt. Covid-19 has led to us wiping out our calendars and a whole lot of extra time inside in isolation.
In times like these, warding off surface level emotions like boredom and procrastination can be difficult for some. And whilst maintaining sanity through being constantly entertained is important, you also need to address the other yucky feelings you may be experiencing such as loneliness and sadness. Taking care of your mental health and maintaining contact with others whilst isolating is paramount.
We all know social media has been a great tool in helping people feel like they are together, such as Facebook, Instagram and Snapchat. But beyond that, other forms of technology and apps have been made or risen in popularity that creatively help us feel connected and show us how you can still share experiences with others.
Here are our top 8 innovative technology and apps that have been used to help us cope with isolation.
#1 Nextdoor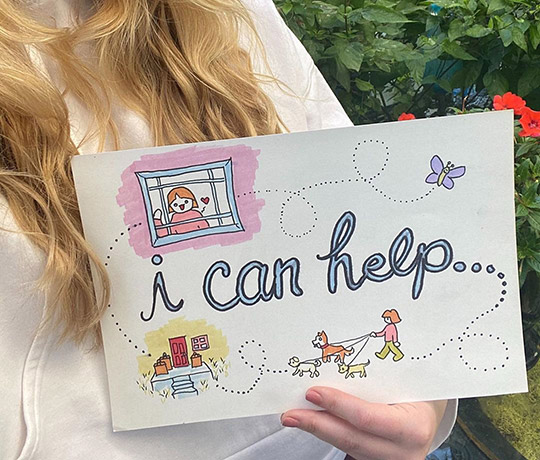 Are you one of those people that's never really known who their neighbours are? Or maybe you want to do your bit for society and help a neighbour in these trying times? Download the Nextdoor app, a virtual world that allows you to connect with the neighbours in your street and/or apartment block. It's added a new feature called the 'help map' which is an interactive map of your area where people can say they need assistance with things like shopping and someone can offer to complete the task. It's a fantastic initiative for the elderly and vulnerable as well as those in quarantine who may not have someone that can help them.
#2 Zoom
Zoom has become one of the most popular ways to stay social whilst staying inside. It's a video conferencing service that can be used for meetings with co-workers, online classes and catching up with loved ones. Besides communicating, there's so many activities you can do through shared screens such as playing online Poker and Bingo. A heap of renowned games now have an online version such as UNO and Cards Against Humanity. Not only that, you could do anything from cocktail making to cooking to yoga and everything in-between. One of our favourites has been 'paint and sip', where everyone paints the same picture with their favourite alcoholic beverages.
#3 Bunch
The gaming world has been flipped on its head, soaring in popularity since restrictions have been put in place. Ever wanted to play your favourite smartphone games with your friends? Well, now you can with Bunch, a multiplayer app that can show a video chat of up to 8 people along the top of the screen whilst you all play together. From charades to trivia to Fortnite to playing pool, there are a wide variety of options. This app is brilliant for those of us who want to play games but don't have a console like an Xbox or Nintendo Switch. You could even take it up a notch and start a rolling competition between friends.
#4 Netflix Party
Since every night has become a 'night-in', movie sessions on the sofa have become a whole lot more frequent. Who says you've got to do it alone though? You can still have your mates or family round, but just in a very different way. Behold Netflix Party. Now you can have a shared viewing on any of your favourite films or TV shows, there's a chat box window you can talk through and anyone has control to pause, play or rewind because it's all in sync. You can binge episodes together and Friday movie nights can still be a thing! You do need to have Google Chrome for this to work.
#5 Say Allo
Being single can be tough in isolation, most of us crave and want love. Meeting new people has become even harder, but thanks to dating apps you can still find romantic connections. Say Allo is a new one on the market that's gaining traction, it helps you find compatible possibilities through artificial intelligence to decrease the time you spend mindlessly swiping. It can base it off things like religious views, income, politics and if you want kids. Not only that, instead of just messaging the app offers a video date feature so you can the waters before your first in-person date. Since we're in isolation for the foreseeable future, this is the perfect app to keep your dating life alive.
#6 Virtual Tours
Missing the luxury of attending events and traveling overseas? Plenty of museums all over the world are offering a virtual experience of their exhibitions, making sure you can still get your cultural fix whilst in isolation. You can pretend you're in Berlin, waltzing through The Staatliche Museen Zu which has 40 exhibitions and five virtual reality tours, amongst many other features. Or you could explore the artefacts of the Egyptian era, artwork of Galerie d'Apollon and the remains of most of The Louvre through virtual tours of this famous museum in Paris. Now that you can visit these places online, weekends in isolation just got a whole lot more interesting.
#7 Keep it Cleaner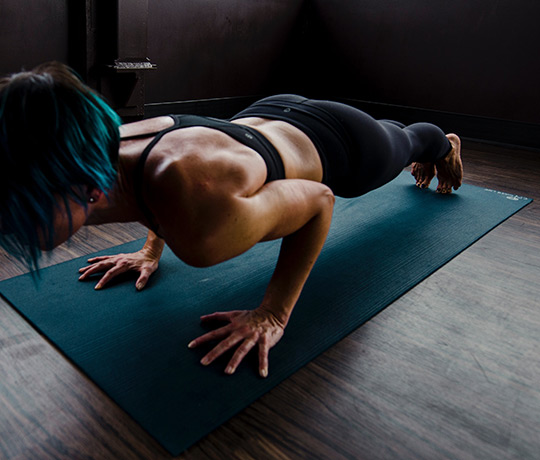 With gyms closed and being required to stay inside, staying on top of our fitness has never been more important. There are so many fitness apps out there that'll keep you fit and toned. It can be overwhelming trying to decide which one. We recommend Keep It Cleaner, an app created by Steph Claire Smith and Laura Henshaw. It's full of healthy, clean recipes that cater to dietary requirements, 20 minute HIIT style exercises with or without equipment, running tips, meditation sessions, pilates and yoga as well as lifestyle advice. With a range of payment plans at affordable prices, this is the perfect all-rounder health and fitness app for you.
#8 Misü
Keeping track of our moods and mental health throughout isolation is one of the most important things we should be doing. With not much else to do, we are spending even more time than usual on technology. Misü is a new desktop app that uses artificial intelligence to analyse your face and detect the emotions we display when we use our laptops. Photos are taken and examined to determine an overall mood rating. Then it tells you whether the websites you visited had a negative or positive impact on your mood. It could help with understanding what your triggers may be and during these times of isolation. A great tool to help manage your emotions especially if you have been feeling bouts of anxiety and sadness more frequently.
Whilst restrictions may start to be lifted, the possibilities and opportunities of connection and activities through technology have taught us so much. Let us know your favourite tech or app that's been helping you handle isolation!