Looking for a career in the most creative and evolving industry there is? We look at Australia's top tech companies and start-ups to work for, spanning across Sydney, Melbourne, Perth and beyond.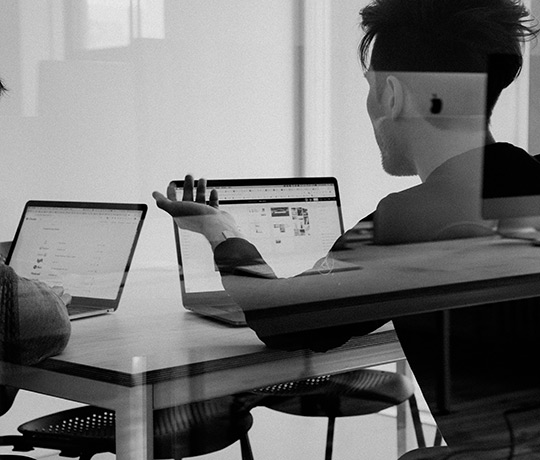 The tech industry in Australia has never been more prosperous than it is at the start of this new decade, with the tech start-up sector expected to contribute over $109 billion – or 4%- of the country's GDP to the economy, with companies you may have heard of such as The Iconic, Canva, HealthEngine and AfterPay all contributing the massive growth of this industry.
Some Australian-born tech start-up companies are such success stories that they now have international acclaim. In fact, Sydney ranks 12th amongst the Start Up Genome Ecosystem Index. Not far behind, Melbourne, Perth and Adelaide which are all making a name for themselves as tech start-up hubs.
Based on their funding, we've detailed the top tech start-ups regardless of city. Then we'll break down each of the best tech start-ups per city, which might help guide you towards which Australian city you'd like to settle in when the time is right.
Top Australian Start Ups (Funded) – as of December 2019
Canva (Total Funding: $156.6M)
Prospa ($96.7M)
Spaceship ($46.1m)
Uno ($46.1M)
99Designs ($45M)
The Iconic ($44M)
Go1 ($43.7M)
Lendi ($40M)
Power Ledger ($35M)
Assembly Payments ($32.3M)
Top Tech Companies in Sydney
Canva – based in Surry Hills, Sydney, Canvas is a graphic design start-up that removes the need for companies to use expensive outsourcing for design work, instead allowing customers to use an app that helps companies design banners, logos and even spruce up presentations. The success story behind Canva? The company has strong organisational structures internally that help define employee's development and progression. They've also got a strong product team that regularly goes out and has face-to-face sessions with their customers. CEO Melanie Perkins was educated at the University of Western Australia and is considered one of the most successful female CEOs in the world right now.
Campaign Monitor – this email marketing start-up made headlines back in 2014 when it got seed funding of over $250 million. Since then, it has grown with over 250 employees in Sydney (of course), London and San Francisco. Forbes said the company "achieves 98% customer satisfaction – for 2 million customers".
AfterPay – you may have already heard of this famous Australian start up, as it revolutionised the way people can make local payments, allowing anyone subscribed to pay off their purchase in four equal monthly instalments. The 2014-born company is now partnered with Glue, Topshop, Hype DC and other leading Australian retailers.
The Iconic – this fashion retailer has fast-become Australia's go-to place for the latest looks. The start-up received seed funding of $26 million backed by tech giant, Rocket Internet. What makes the site so successful is it's incredible 3-hour delivery policy in metros and it's 100-day return policy – definitely a company that has learnt that the most successful businesses put the customer first.
ClassBento – straight from The Iconic, the founders of ClassBento decided they wanted to make art more accessible and affordable, building a platform that gives customers access to creative experiences and workshops around the country.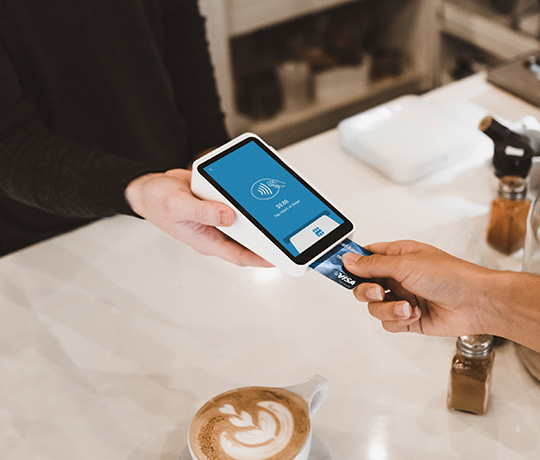 Top Tech Companies in Melbourne
99Designs – described by Forbes as "the American Idol for your creative needs", 99Designs is a marketplace where over 22,000 graphic designers can connect with businesses across nearly 200 countries. The website is currently estimated around $87.5 million AUD.
TR|BE – similarly to 99Designs, TR|BE is a marketplace that connects content creators with brands around the world and has been behind 2,600+ brand campaigns. Founded by famous Aussie television and radio host Jules Lund, the 2015-founded platform now has over 13,000 influencers on board.
Speedlancer – online freelancing isn't a new concept, but Speedlancer uses AI in order to deliver on its USP and match freelancers with tasks: all tasks will be delivered in an incredible four hours. The company is now spread across North and South America as well as Australia, so the future is looking bright for this start-up.
Tablo – incredibly, this online book publishing platform was set up in 2013 by Ash Davies who was only 21 at the time. The pioneering concept looks to take e-book publishing to the next level, and Sydney Morning Herald wrote about the start up so impressed were they with the revolutionary idea. The cloud-based website already has over 10,000 authors on board, and the user-friendly interface is another key reason behind its success.
CliniCloud – with $5 million seed funding, this medical start up is looking to revolutionise the healthcare sector by offering cloud-based medical products, removing even the live video-link doctor's appointments that have become popular in recent years. Founded by two Australian doctors, Clinicloud offers a connected medical device – non-contact thermometers and digital stethoscopes to name two, that plug into your smartphone via a headphone jack.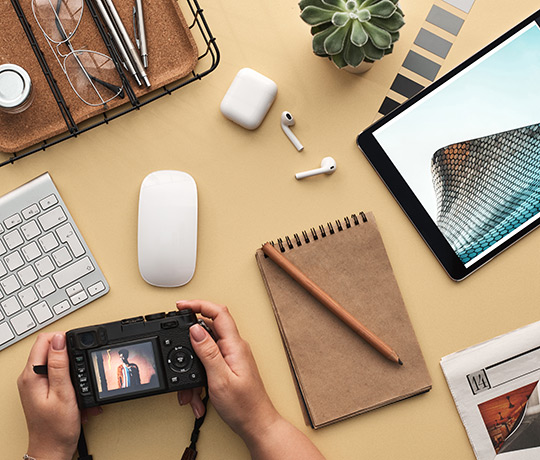 Top Tech Companies in Perth
AppBot – an app for an app…we really are living in the 21st century, aren't we? This Perth-based start-up was established in 2013 and produces analytical software that allows app developers hone their user experience and understand the needs of their customers through analysis of their app reviews. The reviews in AppBot are classified by emotions, topic and sentiment – algorithmically determined by words used in feedback and reviews.
Touchgram – founded in 2015, this start-up allows Australian parents to communicate with their children in real-time. Now with over 60,000 employees working on it, this human-first app allows parents to interact with their children by playing games with them, send them messages etc- anything that helps parents feel closer and more connected with their children when they're not by their side.
HealthEngine – put simply, HealthEngine is the best and most efficient health case app in Australia. It allows patients to easily connect with their local health care practitioner or the most relevant specialist for their needs. Through a suite of connected digital health products, patients and the 11,000 doctors on board can continue to communicate and receive/give care even once their appointment has passed.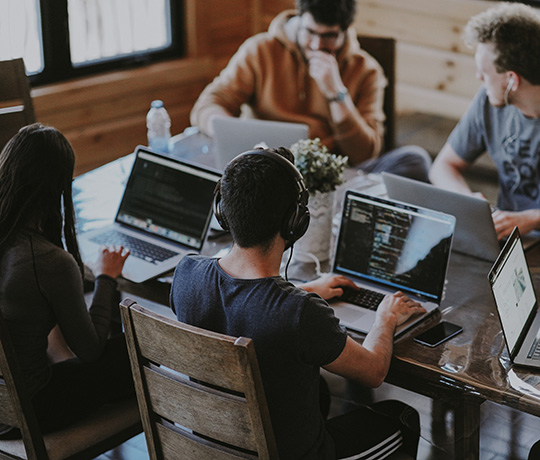 Tech Companies in Adelaide
Peepable – this video sharing app is designed with social media in mind, and uses top-notch search technology to connect users with the exact videos they are looking for by scouring the internet for them- and even cutting to an exact moment that is relevant to the user's search if the appropriate video is a long one.
HappyCo – this monthly subscription company is designed to help with the efficiency of operational sectors. The idea is that customers can reduce their workload by replacing standard workflows with a powerful web software that houses data. This data then helps customers analyse their operations which before was very laborious. Thanks to HappyCo's ability to store and analyse big data, many big companies rely on the app.
PayHero – PayHero is a fantastic system that helps any small business owners or those who are self-employed, generate fast payments. Cleaners, tradies, fitness professionals, real estate agents all form part of the groups using PayHero currently. The system allows for card payments and reduces the amount of paper billing involved- which certainly sits well with the growing 2020 tech trend of companies going 'green'. The system is very user-friendly and doesn't require any monthly or annual subscription fees – and in Adelaide, users are able to sell their wears on the app too.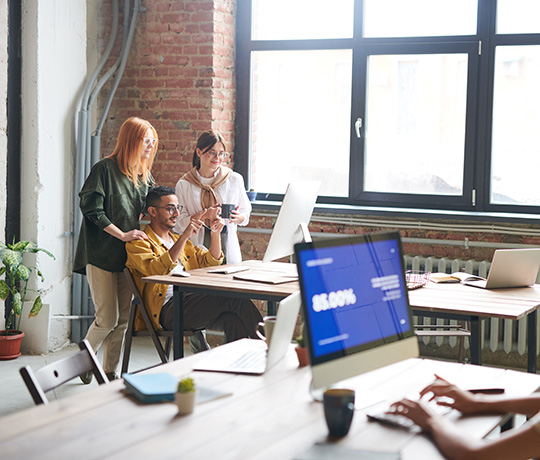 And finally- let's not leave Brisbane off the map!
BenchOn aims to pair people who are currently not working with short-term contracts with well-known tech companies. It's been instrumental in helping Brisbane's economic and business growth as it encourages greater job stability- having created 30 full time jobs off the back of it. It is responsible for over $50 million contracts in the industry. It currently has over 300 corporate clients and can proudly say that it boosted the size of one of their clients by double within just one month.
With tech companies thriving all over Australia, there really is no better time to look into a career in technology. Covering a range of different industries, from creative to FinTech to MediTech, you certainly have plenty of options and won't be confined to one single strand of tech.
With start-ups clearly understanding the importance of organisational structures and treating their employees well, a good tech company will offer you training required for you to progress your career down whichever path you choose. You'll no doubt be working amongst some of Australia's most creative, intelligent, enthusiastic minds which will keep you engaged and constantly learning in this ever-evolving industry.