Looking for something new and different to do with your weekend? Well, here's our favourite unique and interesting things you can only do in Adelaide.
It's all well and good to check out world famous spots and tourist favourites, but it's also important to explore the road that is less travelled. Some of your highlights will always be the things people don't really know about, like that little secret café on the corner of your street that you always buy your coffee from or the off-beaten track you discovered on a National Park trail.
It's always fun to do something a little bit different, and there's certainly no shortage of activities like that in Adelaide. It's a thriving hub for food, bars and activities you can't experience anywhere else, even within other states of Australia! So, here's our take on the top 9 unique things you can try that are both quirky and incredibly fun.
#1 Hire a BBQ Buoy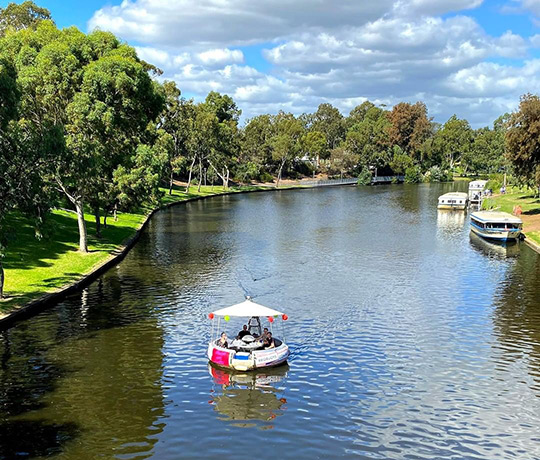 Ever wanted to drive a circular inflatable boat that has an actual BBQ cooker in the centre with a bunch of your mates? Well, now you can on the famous Pink Flat river in Adelaide. It comes with a Bluetooth speaker, an esky with ice and the perfect griller for your Aussie sausages. And you know what else? Students can save up to $80 on selected dates and times during the week or on weekends.  
#2 Visit Adelaide Botanic Gardens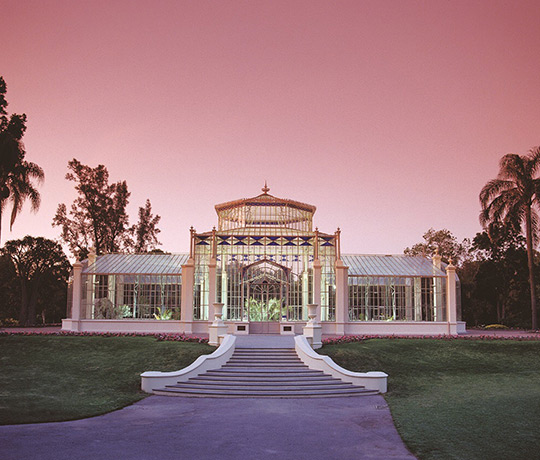 So, these 50 hectares worth of gardens includes three famous glasshouses, one is an Australian rainforest, the other is a giant Amazonian water lily from 1868 and the other is an assortment of Madagascan palms. The architecture is incredible and it's the perfect escape within a bustling city. It's open every day of the year, is free entry and you can even join a free guided tour from the Schomburgk Pavilion at 10.30am daily.
#3 Visit the National Wine Centre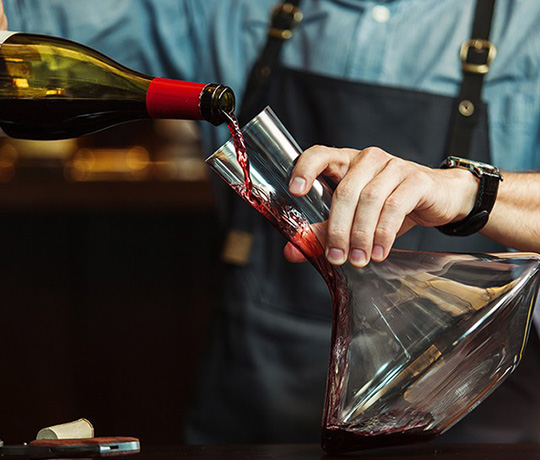 This is just outside of the Adelaide Botanic Gardens, and is home to a bar that has Australia's largest wine tasting room – at least 120 different wines you can sample. You could attend a wine class, an interactive wine discovery educational experience or even have a wine dinner here. It's even used as an oenology (the science of viniculture and wine) institute by the University of Adelaide!
#4 Find a Furby
Yes, this is a real thing you can do in Adelaide. Laura Lamington is an artist who has pasted up pictures of these famous little creatures all over the place. You may find them on public bins, little nooks and crannies, poles, walls. They could basically be anywhere! We have no idea how many there are but it's a hilarious fun game to play with friends to see who can count the most whilst on a pub crawl (with photo evidence of course!)
#5 Try 48 Flavours Gelateria
Now you may be thinking that gelato is a standard dessert treat found everywhere, and that if you want the finest you need to go to Italy. Well, Adelaide's got one of the best. 48 Flavours have won numerous awards, the biggest being the People's Choice Awards at the 2017 Gelato World Tour Final held in Rimini, Italy. This was for their Pear and Gorgonzola with Organic Fig and Toasted Walnut flavour. That's right, you can try a world-famous cheese ice cream!
#6 Visit the Bibliotheca Bar and Book Exchange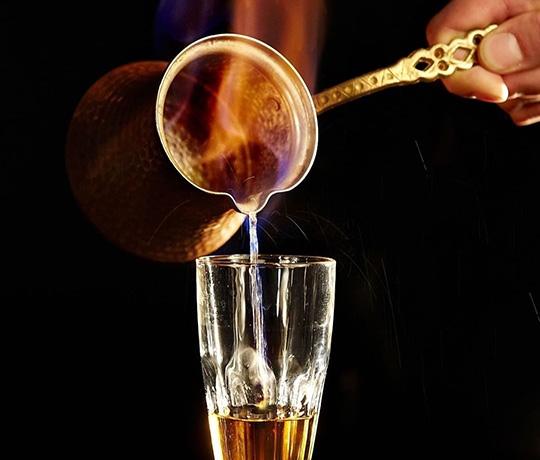 If you're a book lover and appreciate the craft of cocktails, then this is the perfect place for you. The mixologists know their stuff. The cocktail list is extensive (there's classics, twists on classics and even cocktails based on their favourite novels) and you can swap out old books for new ones. Our favourites were the Drink That Shall Not Be Named which is based off the Harry Potter Series and My Precious which is based off the Lord of the Rings series!
#7 Eat a Frog Cake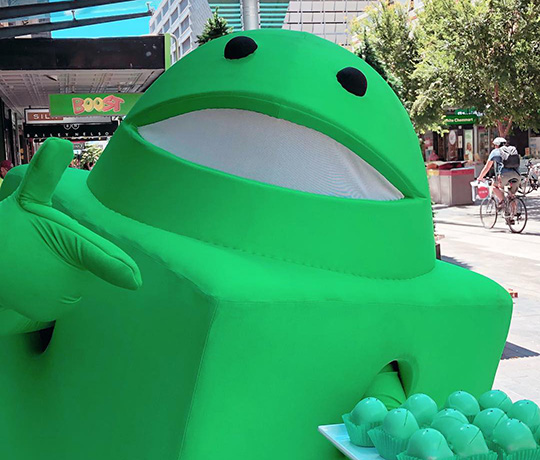 You can find these weird and wonderful treats at Balfours Café in City Cross on 32 Grenfell Street. It's a sponge cake that is topped with cream and then covered in green icing finished off with two eyes and a mouth. They're quite sweet and have been made by the same café since 1922. They now hold cultural significance as being uniquely South Australian!
#8 Buy an Opal
South Australia is home to Coober Pedy. The opal mining capital of the world which is more than 8 hours away from Adelaide and is an interesting place to visit (residents live and shop underground, you could even stay in the underground Desert Cave Hotel).  Adelaide's full of authentic shops that sell opals from these mines, you'll find most of them in Rundle Mall!
#9 Check out the Adelaide Fringe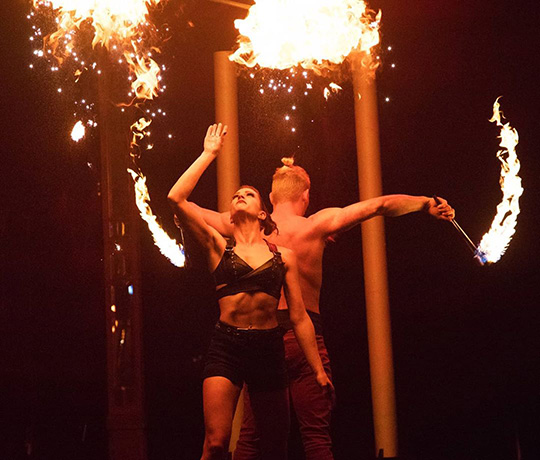 This is the second biggest Fringe festival in the world that usually takes place between February and March. It's a festival full of magical acts, crazy circus shows and out-of-this-world performances across the arts such as dance, comedy and theatre. There's nothing else quite like it at this level within Australia. It's basically a huge party that celebrates the creative, the unusual and the unique. Find out more here!


What are your favourite hidden gems in Adelaide? Let us know at The Switch!