Fancy exploring beautiful South Australia? There's plenty of beautiful walks around Adelaide that end in scenic spots that don't cost a thing.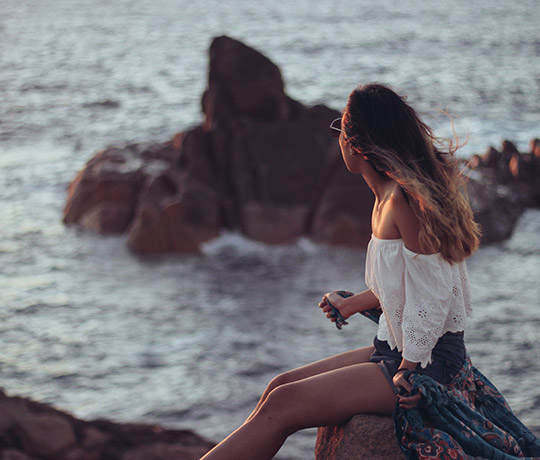 Student life can be tough, there's no doubt about it. With studying on your mind, reports to be completed and sometimes financial woes to contend with, there's a number of pressures to deal with when you're a student. Well, the antidote is on your doorstep. Literally. There is nothing like a brisk walk or hike to get the air into your lungs and dust away the cobwebs, and if you're in Adelaide you're certainly not short of a lot of very beautiful options to choose from. From coastal tracks with exceptional waterfront views (and exceptional watering holes at the end), to challenging hikes through luscious flora and fauna, get your activewear on and let's go hiking! Oh – and the best bit? Walking is totally free!
Short-ish walks just to get the blood pumping
Tough day? Tough week? Or just want to get out for an hour? These walks in Adelaide close to home will get you closer to your 10,000 steps a day and remind you of what a gorgeous city you live in.
The University Loop
A really simple way to get to know your campus outside of running between lectures, this loop has signs every 200 metres so you'll never divert (too far) off course. Hop outside after lectures or studying is done and enjoy this quick track whilst you gossip with a mate – it's cheaper and healthier than stopping at a coffee shop.
Adelaide Botanical Gardens
Taking a stroll through Adelaide's Botanical Gardens is a must whether you live in the city or you're just visiting. Whilst you can do your own thing, every month a different walk with an accompanying guide who narrates you through the trail is made available – and is always about 1kms in length. As you can imagine, it's a very beautiful walk and a really lovely way to learn about different native plants and flowers but if you want to do your own thing, there is a 2kms self-guided walk that starts at Friends Gate.
Inner Harbour Loop Walk
Port Adelaide has been under refurbishment and redevelopment over the last few years and the result is this lovely walking track. The 3.5kms walk celebrates the maritime history of the area – and at the end of the walk, there are plenty of places to grab a coffee and more casually wander through the local shops. A blissful Sunday stroll.
Victoria Park Walk
This 2.5kms track has the added bonus of fitness stations along the way, so you can dip in and out of doing some exercises to enhance your ramble. Close to the CBD, you're never going to be too far away from a place to grab a drink at the end…just be careful not to undo that workout!
First Falls Valley
You will have heard of Morialta Conservation Park once you've been living in Adelaide for a while. The First Falls Valley Trail goes right down to the Gorge, with cliffs and waterfalls to take in along the journey. The whole trail is 1.6kms long so depending on your level of fitness, it should take about 45 mins to complete and is one of the best walks in Adelaide.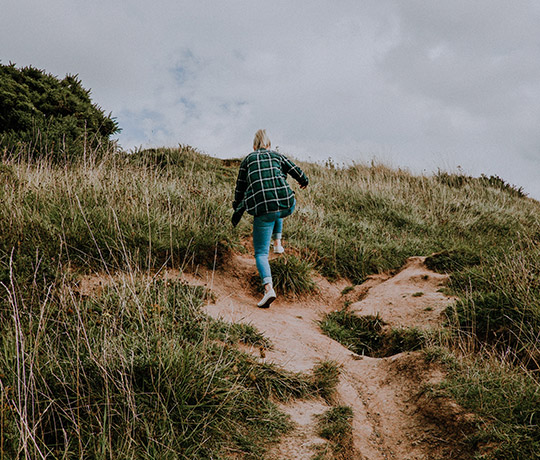 Walks that deserve a trip to the pub afterwards
Got a little more time on your hands? Or want to do something wholesome this weekend without breaking the bank? Allow yourself a day to complete the hikes below: remember to factor in travel time whether you're getting to the start point via car or public transport, and consider eating time too- no big hike is really complete without a good feed at the end!
Three Falls Grand Walk
Another one in Morialta Conservation Park, this 7.5kms walk is a little harder than First Falls- be warned! Magnificent views overlooking the waterfall and gorge make the three to four hours of steep climbs worth it though.
Waterfall Gully to Mount Lofty Walk
This is a really popular walk for both locals and tourists – not least because it has plentiful rest stops and a lovely café at the end to replenish you! The nature trail is about 4kms long and whilst it does have a couple of steep sections that will get the legs burning, it's really catered to any ability.
Marion Coastal Walk
Another well-known one for tourists and locals alike, boardwalks are set up to aid your trek over rugged cliff surfaces. A 7kms trek along the coast near the Marino Esplanade will be accompanied by spectacular views, ending at Hallet Cove Conservation Park.
Waterfall Hike
Situated in Belair Conservation Park, this 6.5kms hike has a mixture of tough undulations and an easier track for the most part. Take a picnic with you as there's plenty of beauty spots to enjoy en route – and soak up the magical surrounds.
Bridgewater to Mt George Circuit Walk
This 9kms walk through the Adelaide Hills gives you the opportunity to explore Mount George's Conservation Park and take in the stunning views that it has to offer. Alternatively, anyone that gets a little fed up of the two-to-three hour walk can hit a golf ball or two at the Mount Lofty Golf Course.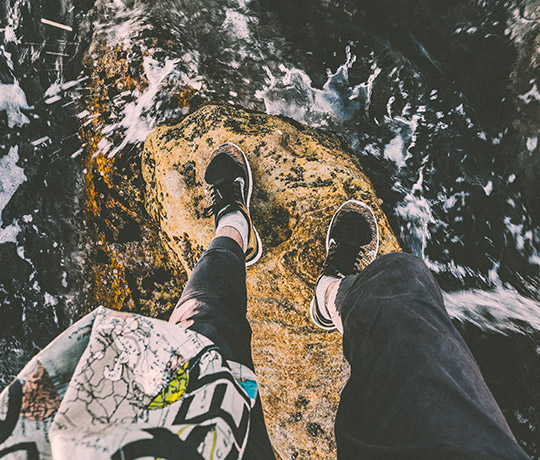 Pioneer Women's Walk
Although not far from the city, this is the longest trek on our list so if you're up for the challenge, listen up. The walk is 22kms which takes the average person 7-10 hours to complete (phew!). The walking paths are peaceful and pretty though, taking you through the Hahndorf area (a nod to Adelaide's German settlers in the late 19th century) and into the Adelaide Hills. Early European settlers are honoured via the native flora and fauna that you'll encounter on the walk.
Folk's on The Hill Walk
North Adelaide has a historical, bohemian vibe, lined with heritage pubs and Victorian buildings. This walk has a historical feel to it as you wander through the antiquated architecture, giving you a sense of what Adelaide once was. Plus, if you manage this 1.5-hour trek on a clear day, you'll get fantastic views from Light's Vision lookout on Montefiore Hill – showcasing the city, surrounding parklands and Adelaide Hills.
Torrens Lane Linear Park Walk
One of South Australia's most popular trails, this 10kms hike takes you through the centre of Adelaide and along the River Torrens. On your way you'll encounter river-crossing bridges (so please, please wear sensible footwear!), Torrens Lake and even Adelaide Zoo. The track will take you about 2.5 hours to complete by foot but is only 20 minutes away from the CBD by car so your journey back will be much less tiring than the journey there!
A little further on the track (add another 2kms) takes you all the way to Henley Beach.
The Bluff Summit Walk
Drive one and a half hours out of the city centre to reach this walk, which is only 850metres…but oh boy what a steep climb! The reward is enough to justify it though: panoramic views of Victor Harbour will set your Instagram on fire.
Onkaparinga Gorge Loop Walk
Although it'll take you a couple of hours, this 5km trail is really very leisurely. The final point to reach is Sundews lookout, where breathtaking views of the Onkaparinga Gorge will really wow you.
The Weekend-Away Ones
If you've completed all the walks in Adelaide, why not get out of the city for the weekend and make the most of other wonderful spots in South Australia? The locations below are accessible by car and have plenty of other things to do in the area.
Boston Bay Parnkalla Walk
We'd recommend talking the weekend to enjoy all that Port Lincoln has to offer, as this trail is a seven-hour car journey away. The walk itself is only two hours – and is a great way of exploring Port Lincoln's beautiful coastal area. There's loads of wonderful cafés, shops and restaurants to explore in Port Lincoln once you're done too – or choose one and put your feet up for the rest of the afternoon!
Snake Lagoon Walk
This one is a real weekend-away adventure. Located on the majestic Kangaroo Island (which you can get to by car and then ferry), join the Rocky River as it flows through Flinders Chase National Park for a 3kms walk that is teeming with wildlife. There's lots to do on Kangaroo Island too so after the walk there's plenty more to explore.