Leap out of your comfort zone and into some high-energy adrenaline sports in Perth. From indoor skydiving to rock climbing, there's plenty to do in WA.
For those of you that are starting to grow tired of monotonous university and work routines and the same old weekend activities at the local bar, you should spice things up a little and try out an adrenaline-fuelled sport to get your blood flowing.
When you think of living in Perth, what usually comes to mind is vast coastlines with clear blue water, wineries and breweries or the little quokkas you can find on Rottnest Island. Little did you know, Perth's packed to the brim with wild activities that'll get your heart racing compared to what you may be used to.
Whether you're a bit of a petrol head and want to bring your love for Mario Kart to life or like jumping off obscenely high objects and enjoying the feeling of free-falling, there's something for every type of adrenaline junkie. Who knows, you may even discover a new hobby and passion for yourself! Thrill-seeker activities are a pretty good form of stress release, so why not switch things up a little a leap out of your comfort zone?
So, here's our top 5 action-packed activities you need to experience in Perth!
#1 Blow your socks off at iFly indoor skydiving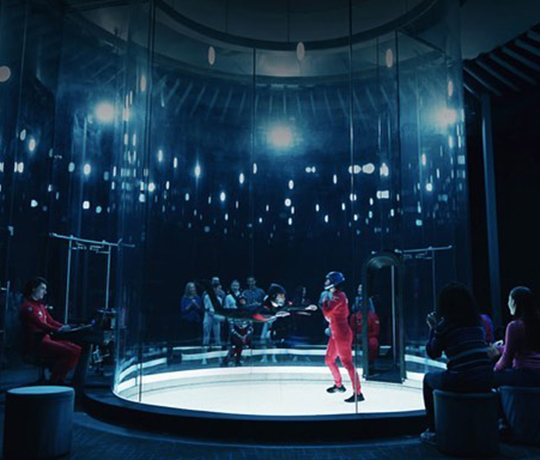 Starting off with a bang, have you ever wondered what it would feel like to jump more than 4000 metres above the ground from an airplane? Well, now you can without having to actually get in a plane. iFly is the only one of its kind in Perth with a 3.65m wide wind tunnel at 14,000 feet, situated just a 10-minute drive or 30 minutes on public transport from The Switch Perth Central.
Indoor skydiving is the perfect introductory adrenaline-fuelled activity to tandem skydiving in a safe environment – it'll either boost your confidence or put you off the real thing. We hope it's the former.
Not only that, iFly also offers a state of the art virtual reality feature where you'll have a fully immersed experience that is as close to the real thing as you're ever going to get!
#2 Soar like a bird and learn to fly a plane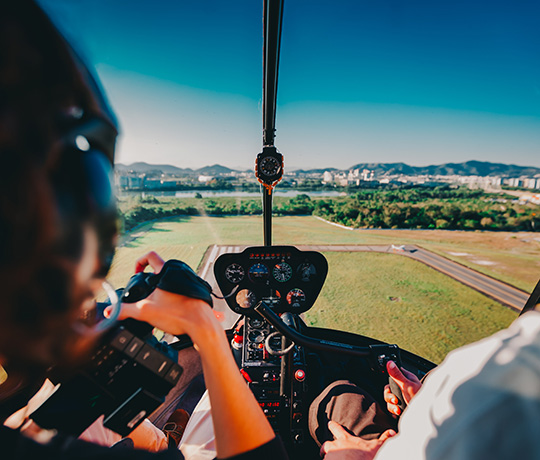 Keeping up with the sky theme, did you know that you could fly you're a plane all by yourself in Perth with an experienced instructor by your side?
With Adrenaline Vouchers you can learn to fly a plane from Jandakot Airport (just south-east of Fremantle), where you'll receive a briefing and explanation of the dual-control Cessna Training Aircraft. No previous experience is required, so once the pilot has you up in the air, you do all the steering on your own for 30 minutes.
It's an exciting way to take in the spectacular views of Perth and you receive a bonus certificate at the end. Not only that, but the experience legitimately counts towards a pilot license so whether you're just doing this for fun or testing the waters of a potential career or hobby, you'll have a ball!
#3 Get racy in a rally car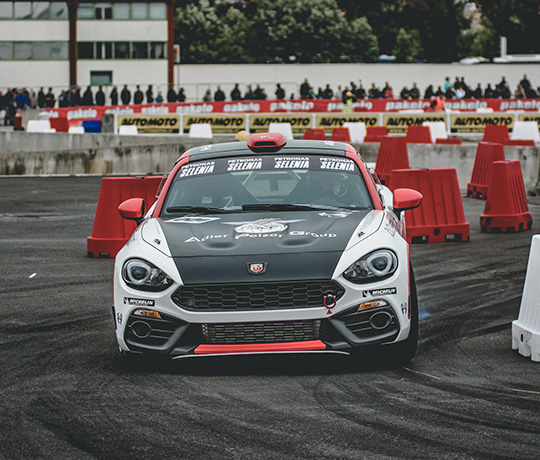 Curious to know how'd you would go round a race track outside of a gaming console? Then you need to give rally car racing a go. You can go to either Barbagallo Raceway, north of Perth city or Baker's Hill (a 1.5hr drive from Perth CBD) for rally driving, where you can test out your skills on a Suburu WRX on some serious dirt tracks. Alternatively, if you would prefer the full V8 experience – the one you see on TV for major sporting events – then try out the circuit at Barbagallo Raceway. It's recognised as the number one V8 experience in Australia, having the most powerful 450ph V8 cars.
Don't worry, you'll get the full lowdown on preparation and safety from how to use breaks to how to overtake. Put on your overalls and helmet, strap yourselves up because you're in for a wild ride.
Note: To partake in rally driving you need your Australian or international drivers licence!
#4 Shoot into the sky on a jet pack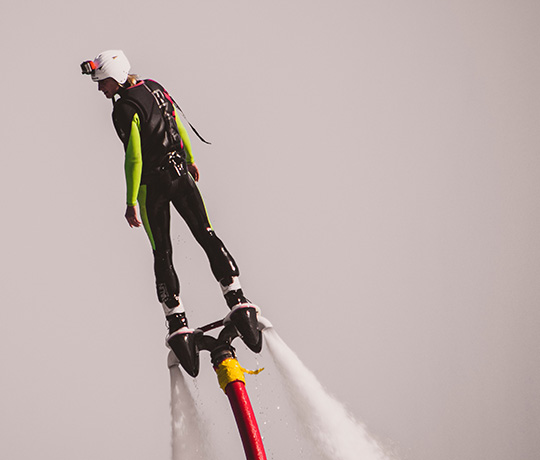 For a fun burst of adrenaline in water, you can't go past Jetpack Perth. It's exactly how it sounds – you put on a jet pack which propels you above the water as you try to control your movement in the air.
You can choose between four devices, the classic jetpack, flyboard, hoverboard or jetbike. Based in Rockingham Beach, about 40 minutes away from Perth CBD, it's Western Australia's first water jet experience. And it's definitely one you have to tick off the bucket list.
Do it for long enough and you can learn to do a whole range of tricks, like donuts, walking on water and sharp turns. These devices shoot you as high as 10 metres up in the air! But don't worry, a certified instructor will show you the ropes so you'll be flying like an expert in no time.
#5 Get physical with indoor rock climbing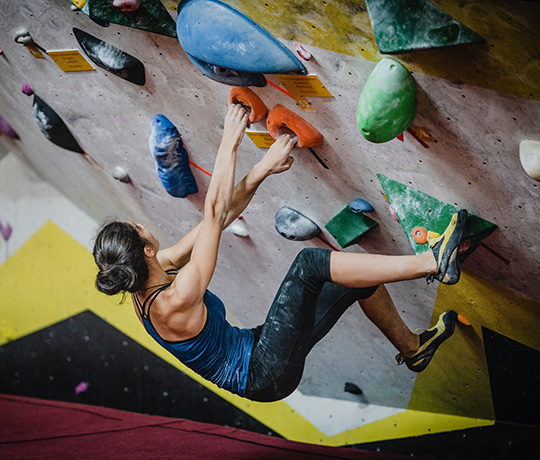 For an all-body workout that's both exhilarating and pushes your body to the limit, we recommend indoor rock climbing and bouldering. It's one of the most popular adrenaline sports Perth has to offer.
Just a 15-minute drive or 30 minute bus from Perth Central is the Adrenaline Vault in Belmont, Western Australia's biggest indoor bouldering centre.
Bouldering is essentially climbing up a wall without a harness and ropes with thick matts on the floor to catch your fall. There's over hangs, double arches and challenging roofs that you need all your strength to pull yourself up over, with the colours of climbing holds representing varying difficulties.
A casual day pass is just $20 or if you find you love it, you can become a member for just $100 a month for unlimited climbing and other benefits. There's a high chance you'll get hooked. Bouldering is one of Australia's most popular waysto get fit with friends! Who needs the gym?