Held at Sydney's most loved venue, Carriageworks, Sydney Writers Festival 2021 is set to be an exciting and inspiring event that'll get your creative juices flowing.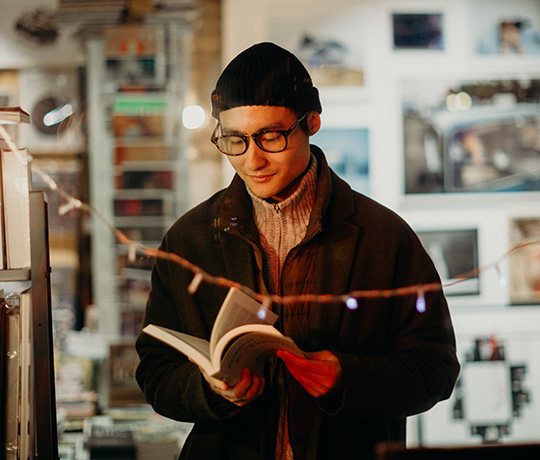 What is Sydney Writers' Festival?
If you're a bookworm (or literature student), and you haven't attended Sydney Writers' Fest before, you need to tick it off your bucket list.
Each year since 1997, the festival has created an environment whereby writers, readers, storytellers and thinkers can share their ideas, stories and literature for all the appreciate. And that doesn't just mean those who write your favourite books make an appearance. We're talking journalists, economists, politicians, podcasters and scientists too – so there really is something for everyone.
Every year, more than 400 writers take part in over 300 conversations, debates, performances and panel discussions to audiences of more than 80,000. But thankfully, this year it's back with a vengeance and will be held at one of Sydney's best festival and market venues – Carriageworks.
Sydney Writers' Festival 2021
The 2021 theme 'Within Reach' brings literature lovers far and wide together to celebrate the power of writing and reading toward bringing us closer to worlds, ideas and voices beyond our own.
Sound like you?
Well we've picked our favourite events, writers and creative geniuses that you simply can't miss at this year's festival.
Top Pick #1 Who's Afraid of Big Tech?
When and where:
8-9pm, 29th April 2021 / Carriageworks, Bay 22 / $35 per ticket (or $25 for concessions)
A topic that many are keeping up with in 2021, and one that couldn't be more relevant if it tried. Join a panel of technology experts who are coming together to discuss who really owns what on the internet – plus the ethics behind it. From legislation wars with Silicon Valley giants to freedom of speech on social media, these experts will talk about the tech in our lives and how it's truly impacting us. Now and in our futures.
Joining the panel (and representing the rise of women in tech) is Anghara Yeo, an award-winning tv presenter, video game critic and technology journalist and Rae Johnston, multi-award-winning STEM journalist and broadcaster who focuses much of her career on mentoring underrepresented people in STEM.
Top Pick #2 The Other 'C' Word
When & where:
12-1pm, 29th April 2021 / Carriageworks, Bay 22 / $25 per ticket ($15 for concessions)
COVID-19 might have drowned out the cries for climate change over the past year and a half, but Australian writer Craig Reucassel, amongst other activists are still calling for action.
Joining him to talk about the every growing issue of climate change and more importantly climate action are Paddy Manning, author Body Count: How Climate Change is Killing Us and Dr Rebecca Huntley, one of Australia's most prominent researchers on social trends.
Top Pick #3 Voices of Our Future
When & where:
4-5pm, May 2nd 2021 / Carriageworks, Track 12 / $20 per ticket ($15 for concessions)
Along a similar theme, Voices for Our Future aims to provide a platform for a young generation of Australian youth activists for climate change.
Joining the panel are Jean Hinchcliffe, a 17 year old climate justice activist and organiser for School Strike 4 Climate who began her activism journey at age 13 when she joined the Yes campaign for marriage equality. Her first book, Lead the Way: How to Change the World From a Teen Activist and School Striker. Joining Jean is Varsha Yajman, an 18 year old university student and climate advocate and another member of School Strike for Climate.
Top Pick #4 Land of Plenty
When & where:
10:30-11:30am, 2nd May 2021 / Carriageworks, Bay 20 / $25 per ticket ($20 for concessions)
Australia's biodiversity and rich natural resources are something to be held onto, yet some of our nature reserves and wildlife are often mismanaged. Land of Plenty is a panel where four environmental experts will come together to share their thoughts and actions for change.
The panel includes Bruce Pascoe, a Yuin, Bunurong and Tasmanian man who won the Australia Council Award for Lifetime Achievement in Literature and Victor Steffensen, a Tagalaka descendant from Far North Queensland who specialises in traditional Indigenous knowledge for looking after the land of his ancestors.
Nothing spark your fancy? Check out the full program here.