Sydney
Jervis Bay Weekend Trip : Must do's
From beaches with the whitest sand in the world to having 100 dolphins that call Jervis Bay home, here's all the things you need to check out during your stay here.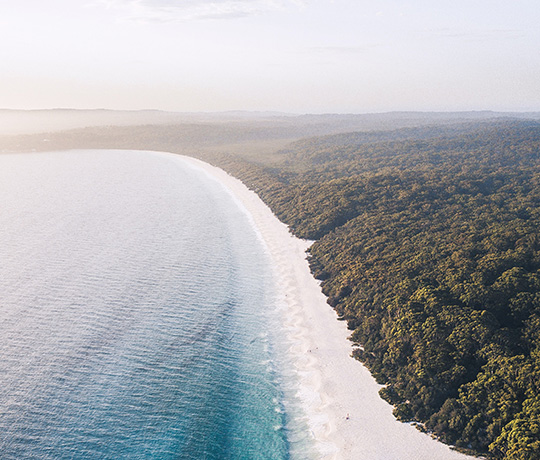 Just a 3 hour drive from the cityscape of Sydney you'll find the definition of a sweet summer escape in the form of Jervis Bay on the South Coast. For coastal vibes and an idyllic slower pace filled to the brim with white sand beaches with some of the bluest water you've ever seen (we're talking every shade of turquoise), you need to make the trip down. You can get public transport such as a train to Nowra and then catch one of the Nowra Coaches to Jervis Bay or Huskisson, but it's a long journey and we highly recommend renting a car for the time period that you are there.
When it comes to summer holidays and road trips, Jervis Bay is what dreams are made of. After experiencing our favourite things to do here we can almost guarantee it'll not only warm your heart and leave an impression on you, but also have you hooked and returning back for more.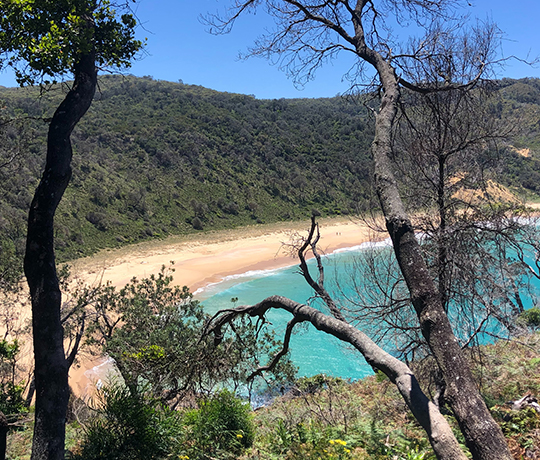 Beaches in Jervis Bay
If there's one thing that people travel to Jervis Bay for, it's the pristine beaches. Hyams beach is renowned for having the whitest sand in the world and is well worth the pitstop despite the crowds on the weekends and over summer holidays. Situated within a cove, there are barely any waves which makes for ideal swimming with calm and safe waters. If you're after waves, check out Caves Beach in Booderee National Park, it's a great surfing spot and has quite a few sea caves to explore (hence the name). Another incredible beach to check out in Booderee National Park is Greenpatch, the aqua water is next level and there's a camping area you can book online at Greenpatch which is only a couple hundred metres from the beach!
The White Sands Walk
An easy one hour loop track that covers all the hotspots of Jervis Bay and you'll be amazed by the intensity of the white sand you come across. You start the walk from Greenfield Beach, following the boardwalk through bushland that'll take you to Chinamans Beach, Seamans Beach and Hyams Beach.
Expect plenty of opportunities for viewpoints (your Instagram will thank you) and also keep an eye out for dolphins! There's about 100 bottlenose dolphins that call Jervis Bay home. You can continue forth with the Scribbly Gum Track from Hyams Beach which will take you further inland amongst the bush and eventually lead you back to Greenfield Beach.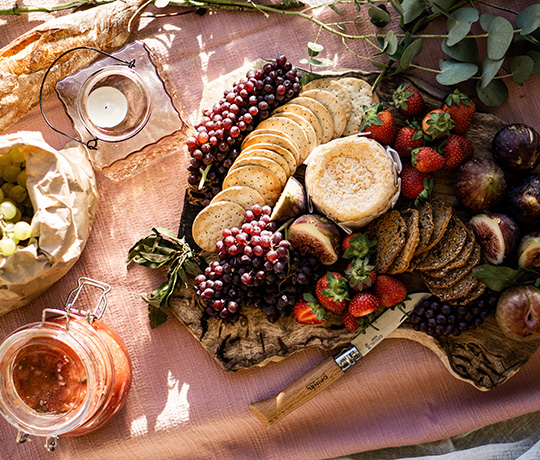 Places to Eat in Jervis Bay
We're huge fans of picnics, so we highly recommend stopping by Jervis Bay Supermarket or the Huskisson Farmers Markets which is open on a Sunday and picking up some local produce. Artisan cheese, Shoalhaven wines, some fresh oysters…you're all set! Bring a picnic blanket out with you and some cushions.
Murrays Beach is a beautiful spot for a beach picnic, especially at sunrise or sunset where you'll see every shade of orange, yellow, pink and purple. Or you could visit Steamers Beach which has barely any crowds and is a 3km walk through bush. You could do a 1km walk on top of that to Brooks Lookout if you're feeling up to it.
If you'd rather have a sit down in a venue, you can't go past Huskisson Hotel (known affectionately as Husky Pub by the locals). With killer views and a delightful menu of seafood and pub classics, we can only imagine you'll spend quite a bit of time here. The fish burger is an iconic favourite, with beer battered flathead tails, coleslaw, cheese and caper lime aioli. They've also got a range of locally produced brews, wines and refreshing cocktails.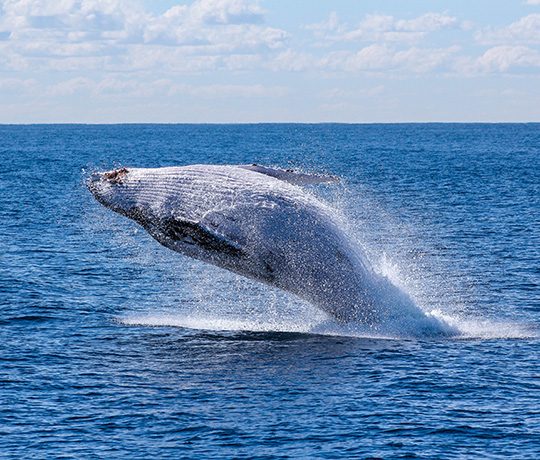 Wildlife and Watersports
What's a summer holiday without some animals? Luckily for you, Jervis Bay has an insane amount that'll pop out during your adventures when you least expect it. Whether it's kangaroos on Pebbly Beach or echidnas sprawling through the shrubbery on one of your walks or humpback whales from the lookout at Cape St George Lighthouse, it's a haven. However, if you want a greater chance of seeing them you could join a tour. There's Dolphin Watch or Jervis Bay Wild which offer both dolphin and whale watching cruises. Between May and November is a fantastic time to spot whales because they are migrating due to Winter.
Two watersports that we think you should try during your time here are stand up paddleboarding and sea kayaking. You can book a lesson with Jervis Bay Stand Up Paddleboard, it's a very relaxing way to discover the seas and wildlife whilst also having a workout. It may look tricky but it's quite easy to pick up after a few goes. There's a high chance you'll see dolphins and stingrays!
With Sea Kayak Jervis Bay you can either hire a kayak for the day, learn how to paddle from a professional or experience a guided tour where there's opportunities to swim and have snacks. One of the highlights is Bowen Island, it's illegal to go on the island you can still see from the water all the fairy penguins. There's about 5000 for you to watch!
So what are you waiting for? Let us know your favourite experiences in Jervis Bay here at The Switch.