Perth
It's Time To Plan Your Weekend Trip To Rottnest Island
Rottnest Island truly is one of Australia's hidden treasures. Located off the coast of Western Australia, it's known for its white sand beaches and incredible wildlife, including the ever so cute and world famous, Quokkas. If you live in Perth, have just moved to Perth or just visiting, Rottnest Island is an amazing destination for a weekender. It's not far at all and should definitely be put on your bucket list.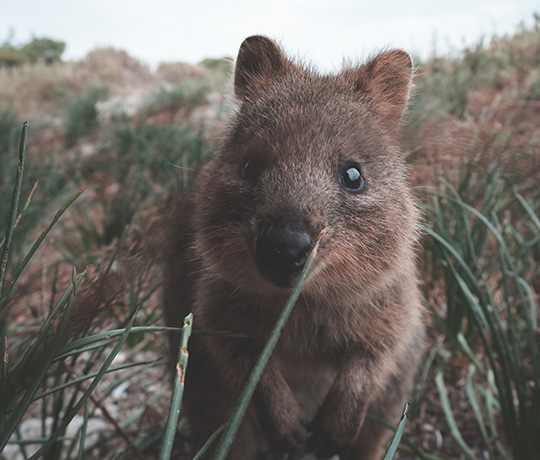 Everything You Need To Know About Rottnest Island
Rottnest Island is located 19 km off the coast of Perth, and is accessible by a ferry from the mainland. It's an idyllic island that is home to some of the country's most beautiful beaches, flora and fauna. There is a huge marine ecosystem and it's also the home of the famous Australian Quokkas (the only place you'll find these cute mammals in the world!).
There is plenty to do on Rottnest Island, and if you're the outdoors type, you'll be in heaven! Snorkelling in the crystal clear water, swimming amongst the amazing marine life, going for a morning hike, taking in the breathtaking scenery of the island (here's the perfect camera to capture it all!) – you get it. Even just spending the entire day at the beach, soaking up the sun and enjoying the fresh, salty air. There's also a fabulous golf course for those who like to play a few holes, or even a family fun park which has lots of activities to do. You can even do skydiving, go on boating tours or go on a cultural Aboriginal tour where you can learn about the long history of the island.
There is literally so much to see and do, and there is definitely something for everyone – this is the main reason it's such a great weekend getaway destination. Albeit not very far from Perth, it's like going to a private, untouched oasis that you'll no doubt fall in love with.
So, we've convinced you, but how to get there?
Rottnest Island is just a ferry trip away! There are ferries straight from Fremantle and Perth direct to the island. The fastest route to the island is on the Rottnest Express, the ferries are quite frequent! There are also other options ferry wise, it would be worth checking out Get Your Guide to see what is on offer. Depending on where you are departing from, the ferry will take anywhere between 25 – 45 minutes.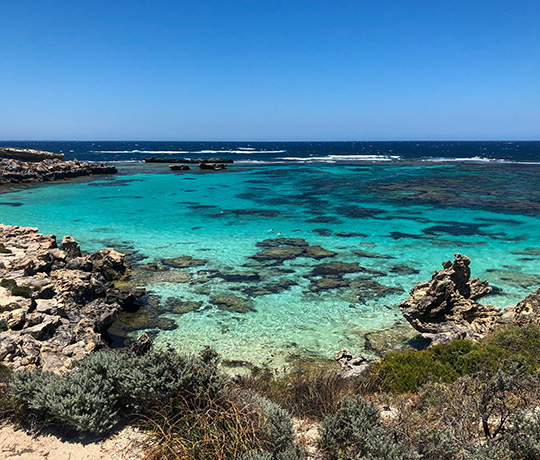 Our Hot Tips For What To Do On Rotty (As The Locals Like To Call It)
We've told you how to get there, and once you're on the island and checked into your accommodation, the fun begins! Here are some of the things you can enjoy on your getaway.
#1 Wildlife Adventure
As we all know, Quokkas are a must see! They're not hard to find on the island and you'll probably come across a few whilst you're out and about. But, you can enjoy a free guided walk where you will be led to their natural habitat and you'll be able to get those all important smiling selfies.
Of course there is so much more native wildlife to see. The island is unique and rich in it's flora and fauna. You can experience a lot of the natural landscape by hiking and walking the amazing trails on the island. The West End Boardwalk is particularly spectacular with some amazing lookouts.
Cathedral Rocks viewing platform is also another great lookout. It gives you the perfect view of the New Zealand Fur Seals colony that likes to hang around there. Such an amazing site to see!
And, we can't forget snorkelling! The island has an abundance of marine life that is definitely worth seeing. Locals refer to it as the underwater playground. You can hire snorkelling gear at the local Pedal and Flipper store and visit one of the lovely bays to see all the fish species. Some popular spots include The Basin, Parakeet Bay and Little Salmon Bay. Alternatively, there are Catamaran cruises that offer a sail and snorkel experience! These are great to do as things like equipment, kayaks and some snacks are included.
#2 Relax at the beach, or the bay.
Rottnest Island has some stunning beaches and bays, some of which are secluded where you'll feel like the only one on the island. You can swim, surf and dive at any of the beaches and bays. There are lots of opportunities to hire water equipment such as stand up paddle boards and water bikes! Ideal for the calm water and so much fun. You'll find the majority of hire equipment at Aquaplay located at Thompson Bay. Or, you can just simply relax under the sun and enjoy a day of saltwater and enjoy some chill vibes.
For something a little different, consider taking an adventure to see the Rottnest Island Salt Lake, also known as Pink Lake. Ideal for some Insta worthy photos! Rottnest Island is home to one of the very few salt lakes in the country.
#3 Go For A Hike/Bike Ride
Explore the island via bicycle or on a hike. There are a number of trails to follow that vary in length but all of which showcase some natural beauties that the island has to offer. There are guided hikes tours or you can adventure and follow the trails on your own. Some of the most popular trails include the West End and Northern Beaches Hike and the Lake and Bays Hike.
When you get to the island, you'll soon realise there aren't many cars and one of the best ways to get around is via bicycle! Riding around is such a great way to see the island and there are plenty of bicycle tours that will take you to some amazing places, or feel free to ride around and discover them for yourself.
#4 Have A Relaxing Afternoon Doing Barefoot Bowls
Discovered all of Perth's best Sunday Sessions already? Rottnest Barefoot Bowls is a great activity to do one afternoon with your mates! Enjoy some drinks from the Clubhouse and play a couple of rounds of bowls in the sun, what more could you want! It's about $10 per person to play.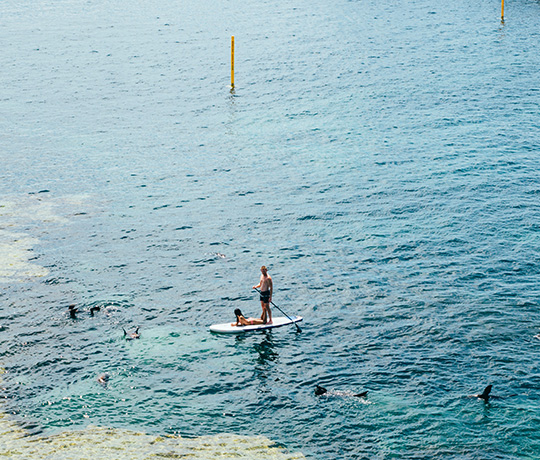 #5 Explore Some Historic Sites
Rottnest Island has some incredible history and culture with some amazing sites to see. If you're interested, it would be worth visiting Lomas Cottage, the Wadjemup Museum and Pilot Boathouse to learn more about the long and rich history of the island.
#6 Indulge In Some Self Care
The island has a few luxurious day spas if you're up for a little self love and ultimate relaxation. Karma Rottnest Island Day Spa has some beautiful treatments and services to unwind on your getaway!
It is worth visiting Rottnest Island's official website to check out the variety of activities and places to see during your visit! There will be something for everyone to enjoy and is a perfect destination for a quick little relaxing trip just off the coast of Perth. So if you're looking to get away from the city and experience some of the country's most amazing views and wildlife, then consider booking your ferry ticket ASAP and get over to Rotty!