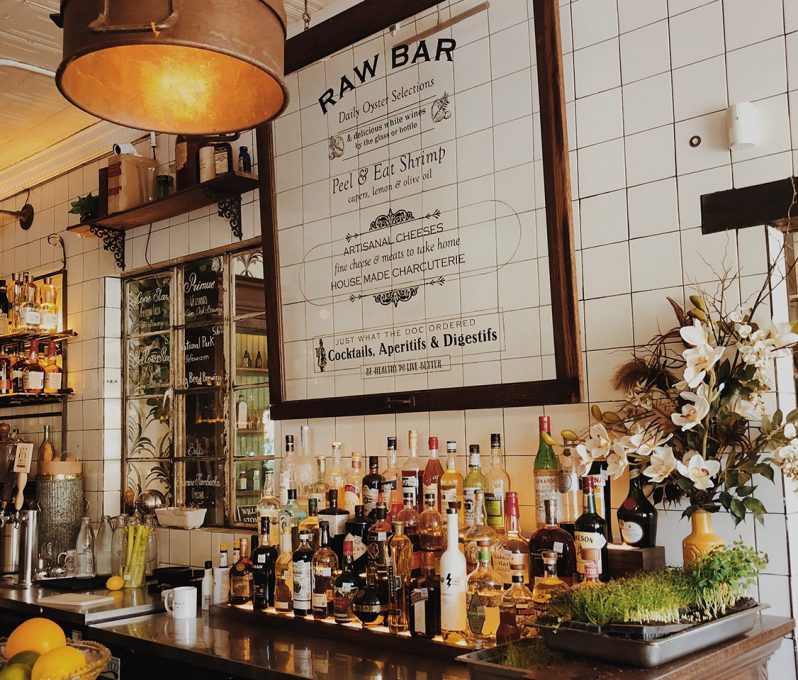 Sunday session.
There is nothing like a few cheeky drinks with mates on a Sunday afternoon. A little Sunday sesh is harmless and it definitely helps with those Sunday scaries, and what better way to end a fun weekend! Instead of worrying about the week to come, why not enjoy your Sunday afternoon at one of Melbourne's best Sunday sesh spots. There are so many options when it comes to local places to have a couple of drinks and eat some delicious food, especially on a warm, sunny day. Sure, you might have a meeting at 9 am on Monday morning but who says you can't enjoy your Sunday before the work week ahead.
We want to show you some of Melbourne's best Sunday session places where there are good vibes, great drinks, and delicious food, and trust us, these places are worth the hangover.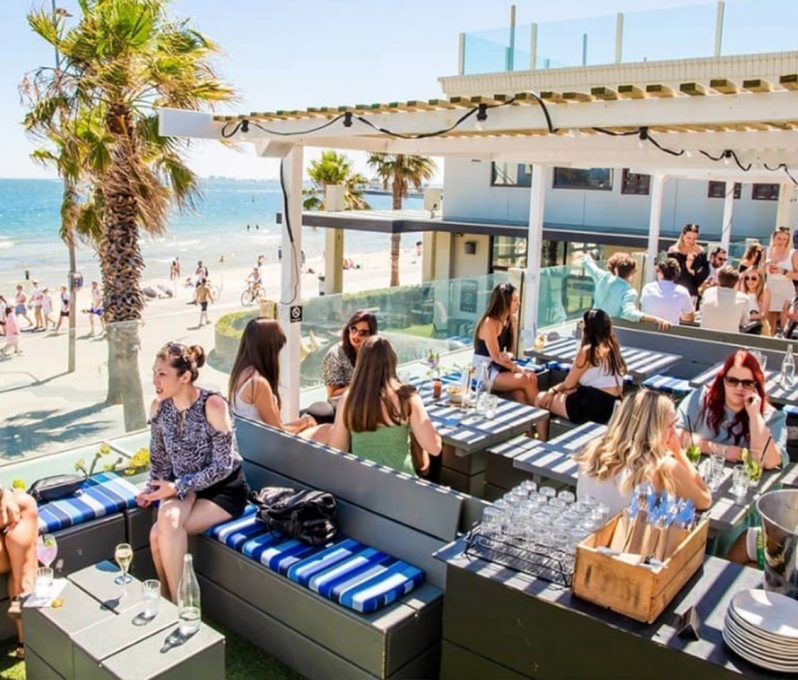 Captain Baxter has been described as Melbourne's most iconic rooftop deck. It has an amazing view of St Kilda beach, a lively atmosphere, great drinks, and even better food – you really can't pass up a Sunday arvo session with mates at Captain Baxter. They often have live music or a DJ on a Sunday arvo which just adds to the good vibes. It is definitely worth a visit, especially on a sunny day.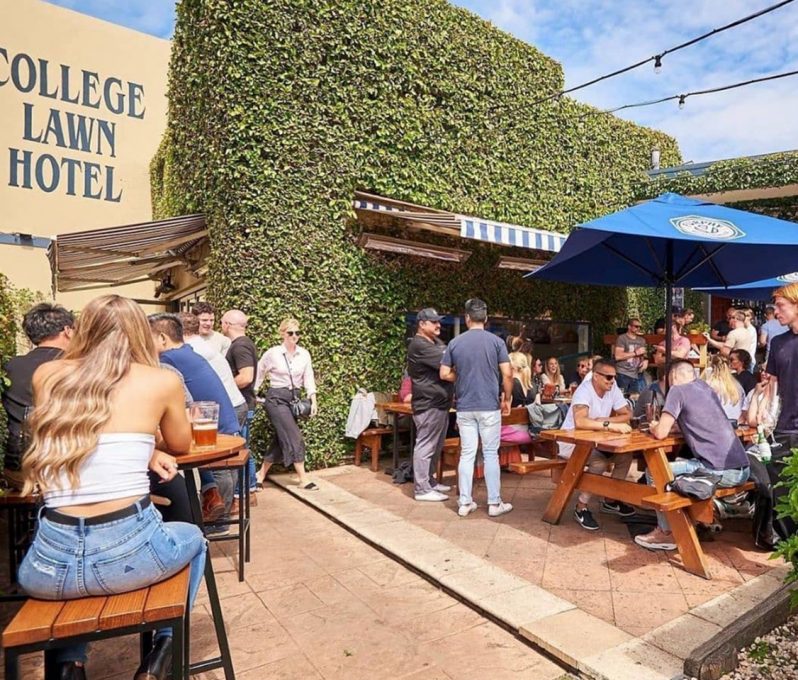 The College Lawn Hotel is your classic, quintessential pub, perfect for a Sunday lunch with family or a few cheeky bevvies with friends in the evening. The beer garden is unreal, and it has a very warm and fun feel to it. Located in the back streets of Prahan in East Melbourne, it's bigger than you think with a courtyard, lounge bar, and restaurant where you'll be able to score a seat. The Lawn, as the locals call it, is known for its hectic Sunday sessions, which is made better by its live music and cocktail menu.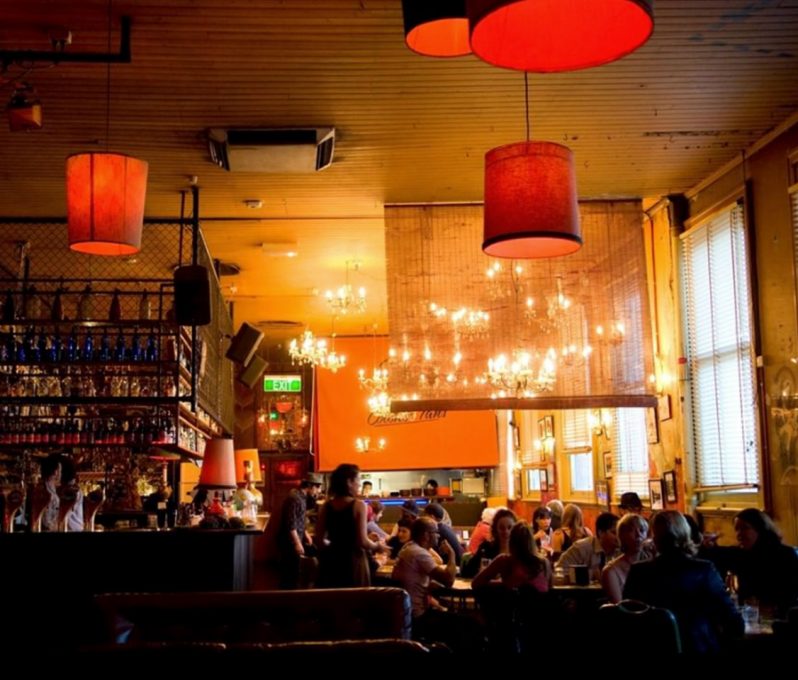 If you're not afraid to have a big night, then Revolver Sundays is the place for you. Believe us when we say it is not for the faint-hearted, but you will definitely have a Sunday to remember. If you don't have much on the next Monday, why not hit up Revs with your mates and experience one of Australia's most famous nightclubs. Revs gets some great DJ headliners that will no doubt keep you dancing way into the early hours.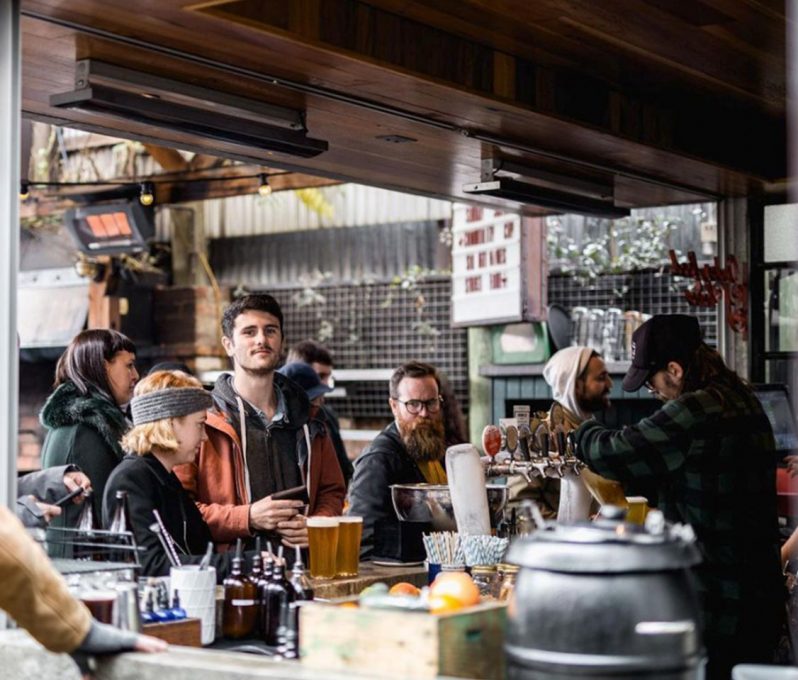 Dr Morse is a great little venue, perfect for your Sunday session as it is open all day – so whatever you're feeling up to doing on that Sunday, we're sure Dr Morse will have something for you. If you're just interested in brunch, then you'll love it, if you're keen for an afternoon cocktail, then you'll love it, or, if you're up for both, why not do both at Dr Morse! They have some fun Sunday food specials and great drink options that you and your friends will definitely enjoy.
It's all in the name – this pub is not only welcoming but also friendly! Welcome To Thornbury, as they like to inform you, has probably the best beer garden in Melbourne (a big call, you might just have to check it out for yourself). They have a great fast food truck selection that alternates but there is always one there. On a sunny day, Thornbury is the place to be and it does fill up quite fast so you'll have to get there early.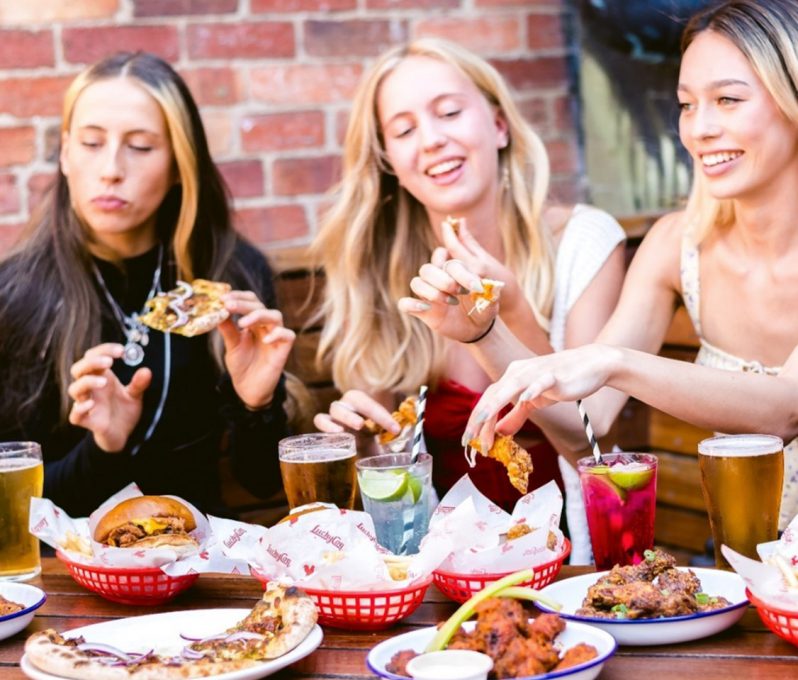 The Lucky Coq has definitely got the right vibe if you're a little hungover from your Saturday night. It's got everything you need, delicious comfort food, nice cold drinks for your hair-of-the-dog and the atmosphere is a little dark and dingy to hide those weary eyes of yours. Of course, if you're not hungover, it's still a great place to be on a Sunday. Above the Lucky Coq is a nightclub, so if your Sunday sessions turn a little rowdy, you can always just head upstairs after your yummy food for a little boogie.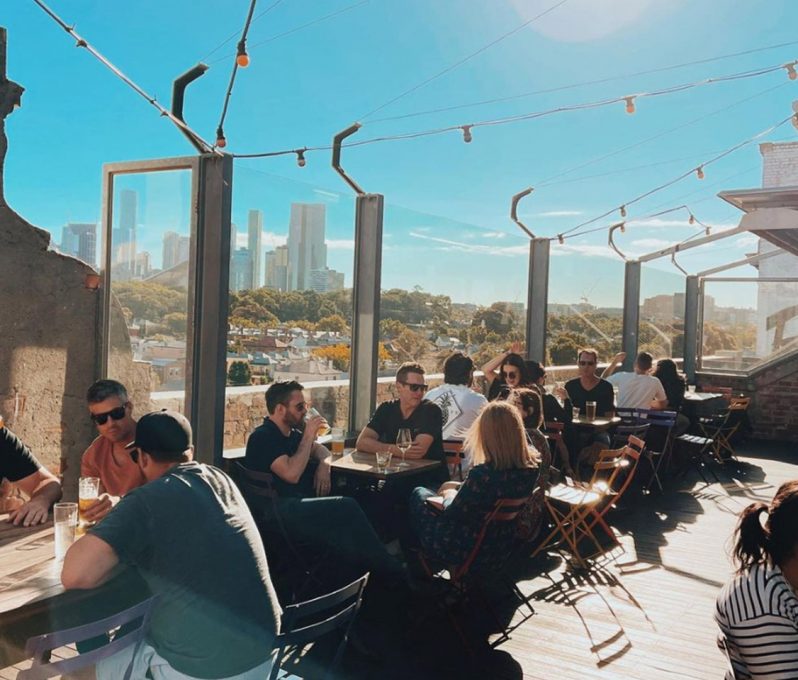 Naked For Satan has a real vibe to it, and is a cool spot to have a little Sunday session. With different infused vodkas and craft beers at your disposal, you're bound to have a good time. There are also delicious little pintxos to snack on while you enjoy your afternoon into the evening.
Melbourne is the city of Sunday sessions – with so many different and fun venues to have a relaxed Sunday afternoon, it's hard not to be! Whether you're struggling from the Saturday night before and need a little pick me up before the week ahead, or you're keen to finish your weekend right by enjoying some lovely drinks and tasty food, then why not check out some of the venues listed for your next Sunday sesh – you won't be disappointed!
If you liked this, check out our cheap eats in Melbourne guide here.