From Adelaide to Sydney, Melbourne to Perth, we help you find the best place to live and study in Australia if you're an international student.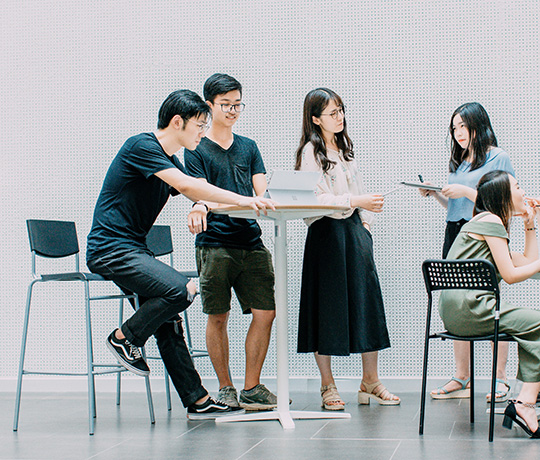 Australia is one of the best places in the world to study higher education. In fact – life in Australia is so good that many students choose to make it their home long after they've completed their studies. But what is it that makes Australia such a good place to study?
Student life in Australia gives you access to world-class education and the opportunity to truly invest in your future, with a degree or diploma from some of the most prestigious universities in the world. Education aside, international study acts as a gateway to explore one of the most diverse, exciting, beautiful countries in the world- with each state or territory unique in character, climate and what you can do there: from the incredible sunsets seen from the beaches of Perth and beyond; peaceful Adelaide's spectacular foodie scene; the bustling streets of Melbourne, home to the best coffees and shopping on this hemisphere- and finally Sydney's postcard-perfect landmarks, which are what make this harbour city one of the most sought after destinations in the world.
Need any more convincing? No – we didn't think so. But just in case, here are our favourite reasons to study in Australia…
We'll say it again – the education system in Australia is second-to-none
Did you know Australia is home to 24.7 million people? (sources: WorldBank, StatCan) Bearing in mind over 7.5 billion people live in the world, Australia makes up only 0.3% of the world's population. And yet seven of the world's top 100 Universities in 2020 (according to QS World University Rankings ) are in Australia, including The University of Melbourne , The University of Sydney and The University of Western Australia . These rankings are based on academic reputation, employer reputation and, importantly, international student ratio.
You could be part of world-changing inventions
The ultrasound machine. The medical use of Penicillin. The Electric Drill. Google Maps. WiFi. Yes, seriously- WiFi. All of these were invented by or discovered in Australia. And it doesn't stop there: Australia can proudly claim to be home to many of the world's most prominent artists, musicians, writers, scientists and humanitarians. Whether you want to learn from world-leaders in a certain field or be part of a team who are pioneering the next universe-changing invention, studying in Australia would put you amongst the greats.
You can still earn a living you study in Australia
Unlike some other international student visas, you can still undertake paid work whilst studying , which takes the pressure off you financially and is a great way to make new mates. So what are the terms and conditions? Well, undergraduates can work up to 40 hours every two weeks during term time, and full time during the holidays. If you're a post-grad, you can work up full-time as long as it doesn't interfere with your studies.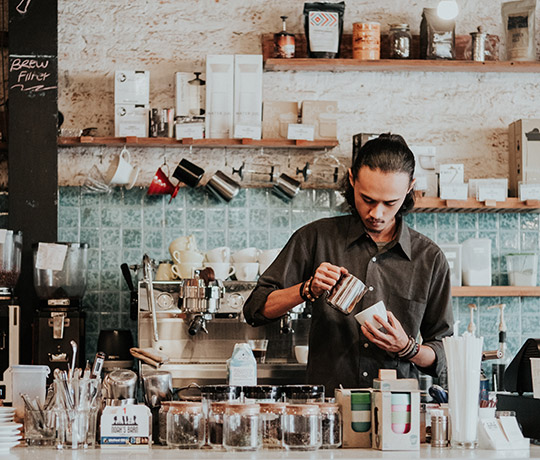 The end of your course doesn't mean the end of living in Australia
If you fall in love with Australia as we expect you will, then there are a couple of things you can do to make sure you can stick around for longer. The Temporary Graduate Visa (485) is a visa for graduates that allows you to work, study and enjoy Australia for another 2-4 years. The cost of this visa is around $1,650 AUD. Alternatively there are options such as the PYP (Professional Year Program) which allows students of certain courses to gain experience and mentorship in the Australian workforce. Worth noting is that undertaking the PYP may help you if you're applying for a Permanent Residency Visa later on.
OK- sensible stuff aside. What about Australia itself? What makes it so great?
Make the most of long weekends and university closure periods by getting out and about and travelling around this fantastic country. Whether you're looking for oceans and palm trees, tropical rainforests, snow-capped mountains for a skiing weekend or wineries set amongst rolling green hills to sample the local grapes, the sixth biggest country in the world really does cater to every landscape. Think about how good your Instagram feed is going to look!
It goes without saying that the capital cities of each Australian state or territory is where you'll find the densest populations, and where the most prestigious universities can be found. Each capital city is home to a domestic (and international) airport that will allow you to jet off and escape another part of the country, even if it's just for the weekend.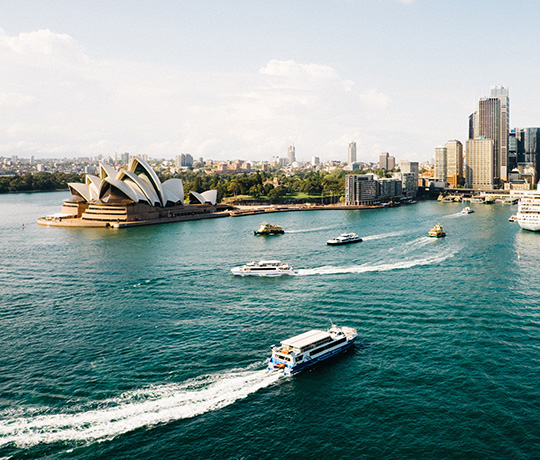 Perth
Perth students will find themselves in the most isolated city in the world as the city is situated in the most Westerly part of Australia. Set against the backdrop of the Indian Ocean and just hours' drive away from the Outback, Perth is the stepping-stone to some of Australia's greatest landmarks. Known as the 'Education City', Perth is famously one of the most inexpensive Australian cities. So WA students will be able to enjoy a city lifestyle on a cheaper budget than other Australian cities.
Adelaide
Talking of inexpensive, Adelaide is officially the most affordable of all Australian cities. Which is handy for the city known as the food and wine capital of Australia. Weekly brunches and cocktail bar jaunts needn't leave you feeling guilty when the cost of living is so low. Helpfully too Adelaide is the most mid-way point of all Australian cities, situated halfway exactly between Sydney and Perth, so travelling to other cities would be seriously easy. No wonder it was called one of the most 'contented metropolis on earth'.
Melbourne
Student life in Melbourne is lively and colourful. Right on the Yarra River, Melbourne is brimming with museums, art galleries and exhibitions that will satisfy any creative. A little further out are beautiful coastal walks for those who want to feel at one with nature. As well as being home to Australia's second best university from a ranking perspective, Melbourne has been named the world's most liveable city seven years running, and deemed the best place for international students to study.
Sydney
Finally, being a student in Sydney. Sure, it's not cheap – but if your preference is going for early morning hikes followed by a day at the beach, then it's not hard to find inexpensive things to do in this harbour city. Of course, it would be impossible to mention Sydney without talking about its most famous landmarks – the Opera House, Sydney Harbour Bridge and Bondi Beach – but also worth mentioning is Sydney's high number of museums, galleries and many religious sites.
Wherever you base yourself, because of its remote location Australia is home to some animals that can't be found anywhere else in the world (echidnas, kangaroos, koalas and platypus to name a few). Not to mention 516 beautiful National Parks around the country to protect precious native flora and fauna, and animals.
You'll find Australia to be very culturally diverse, with students travelling from all over the world to take up the opportunity to study here. QS Best Student Cities Rankings in fact placed Melbourne the second-best city in the world to be a student in, and Sydney as fourth. Brisbane, Adelaide and Perth all featured too – so wherever you go you're guaranteed to have a good time.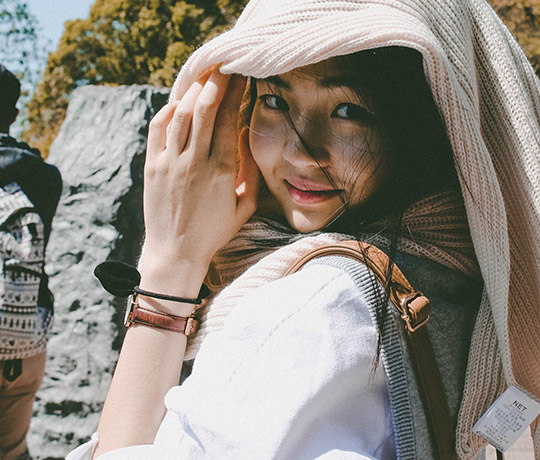 Living away from home
However, that's not to say there won't be times when you'll feel homesick and perhaps a bit lonely. Moving somewhere new can be incredibly daunting, especially if English isn't your first language. In moments of loneliness , there are ways to move forward and make sure you're making the most of your student experience. Firstly, don't be afraid to make use of your college services who will help get you access to:
Detailed orientation programmes
Career Counselling
Employment Direction
English Language Assist aid
Overseas student health cover
Vocational placements
Secondly, please know that other people are feeling the same – you just might not have met them yet. Don't ever feel you're on your own – feel free to use The Switch to reach out to other international students living in Australia – or Aussie students living away from home.
Remember many of the people you will meet are in exactly the same position as you – so be kind to each other and create your own support network.
Finally – remember to enjoy whichever city you're based in and embrace the opportunity to study in this fantastic country. It's a once in lifetime opportunity to study in Australia. Enjoy it.