We uncover the best universities in Australia- looking at the top 10 Australian universities globally, as well as our top picks for international students.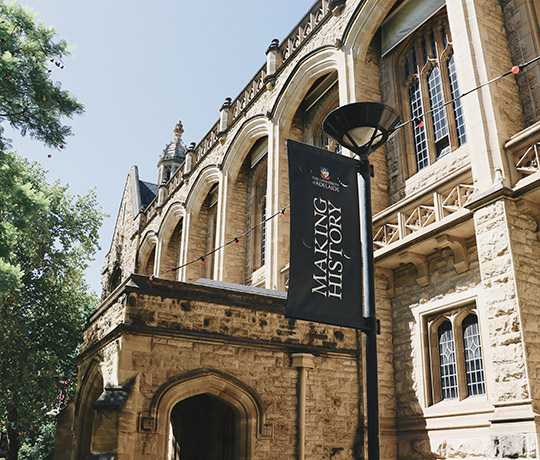 Which are Australia's top universities?
Australia is proudly home to some of the world's best universities and has more universities ranking in the top 200 than any other nation in the world, behind only China, UK, USA and Germany. Australia's top ten universities for 2020/2021 are located across every Australian state, so the good news is, no matter where you choose to base yourself, you will have access to one of the country's leading universities.
But with so many good units to choose from, where do you start? Don't worry, we've looked at all of the country's top-ranking universities according to the globally-recognised Times Higher Education List 2020/2021 and summarised each one for you, which should help make your decision a little easier ☺
1 – Australian National University (Global Ranking 2020: 29)
Location: Canberra, ACT
Founded: 1946
Motto (in English): "First to learn the nature of things"
ANU is not only the highest-ranking university in Australia but also in the entire of Oceania. Located in the Australian capital. ANU has educated two of Australia's Prime Ministers, six Nobel Laureates and 49 Rhodes Scholars. As of 2020, it ranks #5 in the world for studying philosophy, so no wonder it's produced so many of the world's greatest thinkers. It has exchange agreements with many of the world's leading universities, including University of Hong Kong, University of Tokyo, University of California, University of Toronto, Imperial College London and Trinity College Dublin.
2 – University of Melbourne (Global Ranking 2020: 38)
Location: Melbourne, VIC
Founded: 1853
Motto (in English): "May I grow in the esteem of future generations"
The University of Melbourne is Australia's second oldest university and has a lot of history behind its sandstone walls. University of Melbourne is part of the Group of Eight, a coalition between eight of Australia's world leading research-intensive universities. The university ranked #6 in the world for graduate employability rankings in 2019 – which is probably why it was the institution of choice for four of Australia's Prime Ministers and ten Nobel Laureates. In 2020, University of Melbourne has been ranked #6 in the world for studying law- behind only Harvard, Cambridge, Oxford, Yale and Stanford.
3 – University of Sydney (Global Ranking 2020: 42)
Location: Sydney, NSW
Founded: 1850
Motto (in English): "The stars change, the mind remains the same"
The oldest university in Australia, University of Sydney is consistently ranked one of the top 10 most beautiful campuses in the world. Beauty aside, this prestigious university is also known for its academic prowess, having educated seven Australian Prime Ministers and 24 Justices of the High Court Australia (including four Chief Justices). Perhaps unsurprisingly, given Sydney's outdoor lifestyle and triumphant 2000 Olympics, the university ranks #4 in the world for sports courses, 10th for Anatomy and Physiology and 11th for Veterinary Science.
4 – University of New South Wales (Global Ranking 2020: 43)
Location: Sydney, NSW
Founded: 1946
Motto (in English): "Knowledge by Hand and Mind"
In 2019, UNSW proudly boasted more subjects in the Academic Ranking of World Universities than any other university in Australia, including #6 in the world for Engineering and #15 in the world for Accounting and Finance. The university is also third in Australia for graduate employability and has produced more millionaires than any other Australian University. This might be why there are more of the country's top 500 students at this institution than any other Australian university. UNSW has international exchange programs with over 200 universities around the world.
5 – University of Queensland (Global Ranking 2020: 47)
Location: Brisbane, QLD
Founded: 1909
Motto (in English): "By means of knowledge and hard work"
UQ Business School's Master of Business Administration degree was ranked #1 in not only Australia but also Asia Pacific in 2019 – as well as featuring in the top 10 MBA courses globally. It also ranks extremely highly for several engineering disciplines including chemical, civil and electrical engineering. The university has a strong focus on medical, technological and scientific research: one of UQ's most recent research accolades was the invention of the HPV vaccination which protects against cervical cancer. To say you were part of the university that came up with a cure that saves millions of women yearly, is something quite spectacular.
6 – Monash University (Global Ranking 2020: 58)
Location: Melbourne, VIC
Founded: 1958
Motto (in English): "I am still learning"
Monash University is well-known for being a pioneer in medical research and ranks in the top 20 universities in the world for biomedical science – #3 in the world for pharmacy and pharmacology in 2020. Monash has several courses that are run out of international locations, including campuses in Malaysia, a research school in Italy, and graduate research schools in Mumbai and Suzhou.
7 – University of Western Australia (Global Ranking 2020: 86)
Location: Perth, WA
Founded: 1911
Motto (in English): "Seek wisdom"
University of WA has educated one Australian Prime Minister, five Justices of the High Court, one Governor of the Reserve Bank and two Nobel Prize recipients. The university is ranked second in Australia for the quality of its undergraduate degree programmes and is home to over 5,000 international students, representing over 100 different countries. The university was ranked #4 in the world for mineral and mining engineering in 2020, and also ranks #22 in the world for anatomy and physiology.
8 – University of Adelaide (Global Ranking 2020:106)
Location: Adelaide, SA
Founded: 1874
Motto (in English): "The light of learning under the Southern Cross"
The university has associations with five Nobel Laureates – that's one third of Australia's Nobel Laureates. Given Adelaide's relatively small population size compared to Australia's other capital cities, the university has impacted the lives of the most prosperous of South Australia's residents – including leading businessmen, lawyers, medical professionals and politicians. The university is proudly associated with several inventions and discoveries that changed the world, including Wi-Fi, Penicillin, sunscreen and the development of space exploration. The university ranks in the top 50 in the world for dentistry, nursing and veterinary science.
9 – University of Technology Sydney (Global Ranking 2020: 140)
Location: Sydney, NSW
Founded: 1988
Motto (in English): "Think. Change. Do"
UTS proudly holds ten subjects that rank in the top 100 in the world, including nursing which ranks #10 globally, arts and design (#23) and sports-related subjects (#24). Other subjects appearing within the top 100 are Law, Accounting and Finance and Media Studies. The university is considered one of the top 'young' universities (under 50 years old) in the world. About 15,000 students (33% of the university overall student body) are international students – and notable alumni includes Emmy-award winner Hugh Jackman…so as you can imagine, the arts and theatrical societies at the university are pretty good!
10 – University of Newcastle (Global Ranking 2020: 207)
Location: Newcastle, NSW
Founded: 1951 (originally as University of New South Wales)
Motto (in English): "I look ahead"
The University of Newcastle has seven subjects ranking in the top 150 globally – with a particular emphasis on Social Sciences including Sociology, Education and Psychology. The university also boasts excellent Nursing and Architecture courses. It was the first university to implement a problem-based learning system within its medical school, a system now mandated by the Australian Medical Council throughout Australia. The university has campuses in Newcastle, Port Macquarie, Singapore and Sydney CBD.
And what about if you're an international student? Are the same 'top universities' in Australia still the best?
Can you believe Australia has the third highest number of international students in the world – just behind the UK and America? As well as being a testament to just how illustrious Australian universities are, this is pretty impressive for a country of just 24 million people!
There really is a university option for you in every single state – but are some better than others for international students? Broadly, the answer is no – Australia is a thriving, culturally diverse land and international students are welcomed – and prosper- wherever they choose to study. Having said that, we've looked at the following three factors to compile a shortlist of five universities that might help make your final decision.
Standard of living
Employability post graduating
How many other international students also attend that university – giving you an idea of the support network available.
1 – University of Melbourne
Melbourne is ranked #3 in the world for best living standards so it's a stand-out option for international students. Around 12,000 of University of Melbourne's 42,000 students are international. The university is centrally located and offers a huge variety of undergraduate and post graduate courses. It's highly regarded for its education, research and teaching facilities so whatever route you choose to go down, this university will cater to you.
2 – University of New South Wales
Centrally located and with exchange and research programs developed with partnership universities across 200+ countries, UNSW is currently home to nearly 54,000 international students from 130 countries. UNSW has the highest number of top 500 students in Australia so graduate prosperity is high.
3 – University of Queensland
UQ is highly regarded within Australia for its standards of education and research. The Brisbane-based university has 52,000 students, 15,000 of which are international students representing over 140 countries.
4 – University of Western Australia
Western Australia's leading university is based in Perth and Albany, catering to regional students. Perth is the most Westerly-based Australian capital city, meaning international students coming from Asia, the Americas and Europe have shorter flight times than any other Australian destination. In fact, Perth is just a three hour flight to Indonesia, so many residents go to Asian destinations just for long weekends. The university also has the highest graduate employment rate of any other WA university, and is the highest ranked in Australia for research grants.
5 – University of Adelaide
Despite being Australia's smallest capital city, the University of South Australia is the hub of many world-changing inventions and discoveries, so you'll be up there with some of the world-leading greats if you choose to study at the University of SA. The university is notable for its leading medical science courses, including dentistry and nursing.
From a location point of view, you're situated right in between Melbourne and Perth, so exploring Australia is easy from here.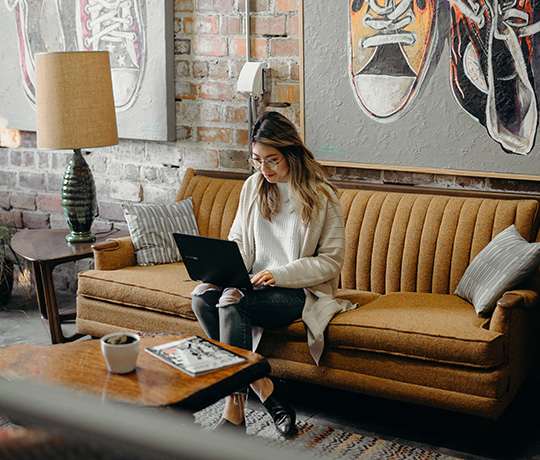 OK, great! I've made my choice – how do I apply ?
Like Australian students, you have the option to start university in the first semester (March-June) or the second semester (July-October).
For those of you hoping to start in the first semester, it's best to get your application in by December, as this is the most competitive time to start. The latest deadline to start in the second semester is in May.
You will be able to apply online which will make the application very easy – although there will be options to apply by mail or in person. You will also likely have to pay an application fee and possibly have to submit results of an English Language test, to prove your English language proficiency. Remember, you will have to submit the same English proficiency results as part of your Australian Student Visa application so it's sensible to do this test in advance.
As we always say – do your homework: whilst we will offer as many helpful insights as possible, everyone has individual needs and desires and we want you to choose the Australian university that is right for you. Happy researching!