Should I defer my university course? We go through the pros and cons of deferring… and then how to tell your family and friends.
You may be about to start university for the first time, or you're in the middle of your degree. The uni slump doesn't discriminate, and can hit any time. Pursuing a tertiary education may be considered the 'norm' but realistically, it's not for everyone all the time, and taking time out for yourself or pursuing other goals is perfectly acceptable and should be just as normalised.
Most universities offer the option to defer between a semester and two years, allowing you time to travel, save up money, or just take a breather before you jump right in to more study – or decide if university is even something you want to pursue, or keep pursuing. This is a question more and more students are asking themselves whilst their university courses have been postponed or extended and as time with family becomes more important. Here, we'll help you think through all your options and work out whether or not deferral is the right fit for you.
Is deferring university right for you?
Jumping straight from high school to university isn't for everyone. You've spent the last few years slaving away to achieve some final marks you can be proud of, and you probably can't remember a time you didn't have to eventually head back into the classrooms. Considering how much anxiety and stress students experience in high school, getting launched right back into the thick of things isn't always the right path.
When was the last time you had free time? Did something for yourself, watched a movie or read a book that you weren't assigned to analyse? Maybe you're just not sure what you want to study yet, because you're eighteen and you don't know what you want to do tomorrow let alone the rest of your life. Oh, and majoring in engineering doesn't sound like a great idea considering you left everything you knew about Pythagoras' theorem in the exam room. And what's the point of going to university if you don't think you're going to enjoy what you're studying?
Fair enough!
Or maybe you've been at uni for a while, finished your first semester and found out it wasn't all it's cracked up to be. You could be a few months shy of your final one and feel overwhelmed by exhaustion.
Sometimes, illness or family crises (not to mention global pandemics) can interrupt all your best laid plans. Sometimes, you don't always have the cash to cover the cost of books and tuition and living. And sometimes, you've got your heart set on a particular course and you just missed the cut-off mark, but there's nothing else you want to pursue.
All of these are completely valid, incredibly common scenarios prospective and current students find themselves in, and this is why deferring is a completely reasonable and understandable solution. Putting off uni for a bit to look after your health (both mental and physical) to work to save money, to take a breather and figure out what's next, to find an alternative pathway to the course you want to take is the right answer. If you're thinking of deferring just because you want to be lazy and bum around and become one with the couch, then, hey, deferral is still right for you (… you'll just have to eventually get off that couch). There aren't really any situations where deferral is the wrong answer. If university just isn't something you feel like you can face right now, then deferral is always at least one of the right ones.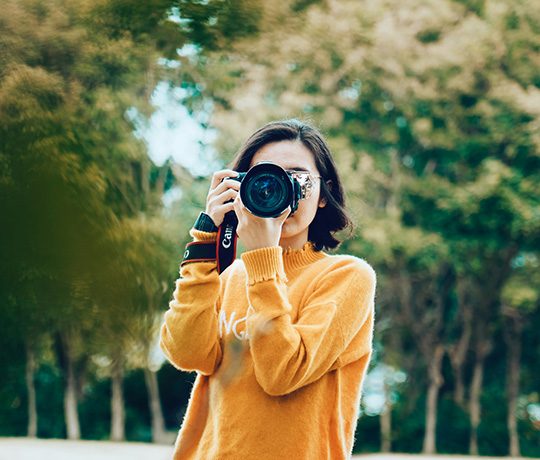 The Pros of Deferring University
You have the opportunity to clear your head and recharge. You don't want to end up running yourself into the ground or burning out by just going going going with no break or pause or regard to your own self-care.
It also gives you time to really consider your study options. Especially if you don't really know yet which course you want to pursue or if you didn't get into the degree you wanted. Deferring will give you time to perhaps look into alternative pathways – many universities offer certificate and diploma programs for students who missed the cut-off mark but still want to one day enrol in their dream course,
You will have the opportunity to find a job, maybe in hospitality, skilled work or even by starting your own side hustle to save up some money so you can afford to pay for your course and all the expenses that come with attending university. Especially if your chosen course requires a long period of study, lots of materials and books, or if you're thinking of moving out of home.
You can travel and see the world, take a personal sabbatical and try and figure out who you are before the 'adult' responsibilities of work, study and expectations take root.
The Cons of Deferring University
What will happen if I defer my university course? Well, if you decide to go straight to university from school, you never really leave study mode – all your good habits are still intact, and there's not too much change in routine. Your momentum is sustained. However, after taking time off, all of the freedom and distance from institutions and schoolwork can feel really foreign and disorientating to get back into. Some students who took gap years find themselves thrown off balance and struggle to settle back into study.
You may not find a job, and run the risk facing an entire deferral period with nothing to do and the entire point of taking time off to make money would have been for (sometimes) nothing.
Not all universities offer the option to defer. Or there might be conditions to your deferral, and you may have to reapply as a mature age student. And remember, you can only defer for a set amount of time. After that you won't be able to rejoin your course and can sometimes lose some of your credits.
Some scholarships and grants can come with a 'no deferral' policy, which means you will lose them if you defer. So if you're thinking of applying for a scholarship, then make sure you get your travelling in first – or after!
There is also the concern that once you have time off, you won't go back. No matter how you choose to spend your time off, the prospect of returning to study may turn into a choice that feels too large and looming that there's a very real temptation to continue deferring until you just decide not to go at all. Plans change, and we often have little control, whether it's for a positive or negative reason.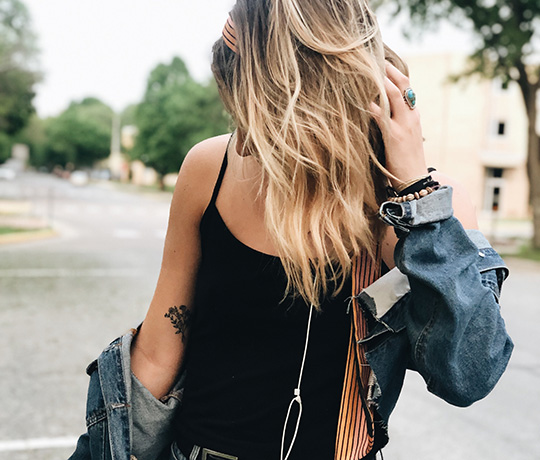 How to Tell Your Family and Friends You Want to Defer
Deciding to defer is a completely reasonable, valid option, but the older generation doesn't always see it that way. Any deviation from expectation can often seem disappointing… at first, at least. If they value your happiness, they'll come around to supporting your decision. In the end, they just want what's best for you – but only you know what's best for you.
You should be sure of your decision. Or at least sure of the reasons why you don't think university is the best option right now. Have your reasons – and your alternatives – prepared. Think of productive ways you'll be spending your time off and why you think that's more conducive to your education at this point in your life. The last thing that's going to make your family okay with your deferral is the impression that you're just taking time off to party or sit on the couch. Which again, is reasonable and valid, but just maybe isn't the best argument to pitch your case. Do your research on said alternatives. Have you already thought about a travel itinerary, or scouted potential jobs you might be qualified for? Giving them something concrete and immediate to consider instead will make the transition to your new pathway more palatable to them.
There might be tears, and there might be yelling, and they might be angry or sad. These are just initial emotions though, and these are always most intense for people when they are receiving news that contradicts what they expect. There's nothing wrong with taking a detour and it doesn't mean that your future is uncertain. You're just making a slight deviation. Be firm and hold strong in your decision, and be prepared to broach the conversation again when your family has had time to process the news and their own feelings. Articulating your own emotions and why your head is where it's at is also very important. In the end, our parents just want what's best for you and their empathy will eventually get them on your side.
Telling your friends might also seem scary, especially if you'd all made plans together. However, ideally your friendship isn't dependent on attending the same university in the same city and your bond goes beyond just sitting next to one another in a classroom. Just because you're not going to be swapping notes straight away doesn't mean you're going to stop being friends, it just means you'll now need to make a more active effort to make plans and hang out rather than just letting group assignments throw you together.
If your friends really care about you and your wellbeing, they'll be immediately supportive of your choice. And we'll repeat, you're only deferring, it's not forever! You can fail classes and cry in the library as a unit before you know it (just kidding). In fact, your friends will have all new people they'll meet at university that they can introduce you to, which will ultimately make your eventual transition a lot smoother.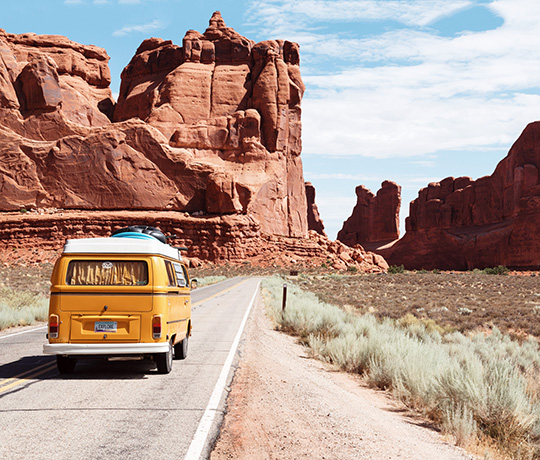 So, What's Next After I Defer My University Course?
In some cases, deferral is as simple as submitting a simple request. You can decide to put off a semester and rejoin for the mid-year intake, or defer for as long as two years – every course and institution is different. You may want to discuss your options with your friends and family, but also with a careers counsellor at either your high school and at your enrolled tertiary institution. They will have seen thousands of students undergo the same decision making process and may have a lot of insight and advice to offer. They'll also be able to assist in the deferral process as every university has their own process.
Best of luck!