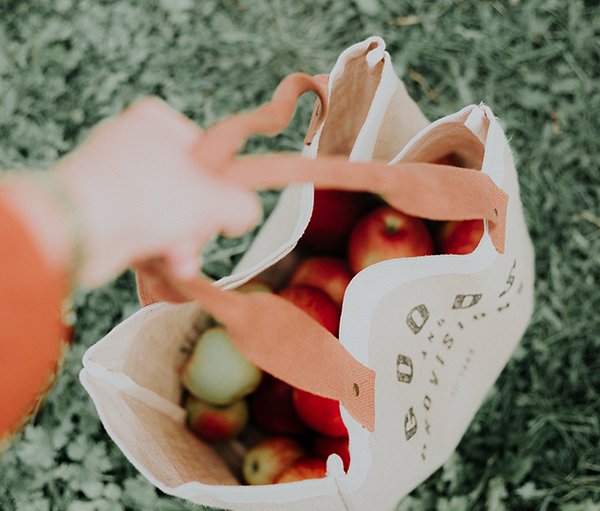 We are very lucky in this day and age that we have so many options when it comes to eco-friendly and ethical products. Today's society is really trying to implement sustainable items into everyday life, which is not only fantastic for the environment but also has so many health benefits. If you're living or working in Adelaide or Perth, and aren't quite sure where to look to find some amazing eco-friendly and ethical products, then look no further, we want to help you find some great stuff!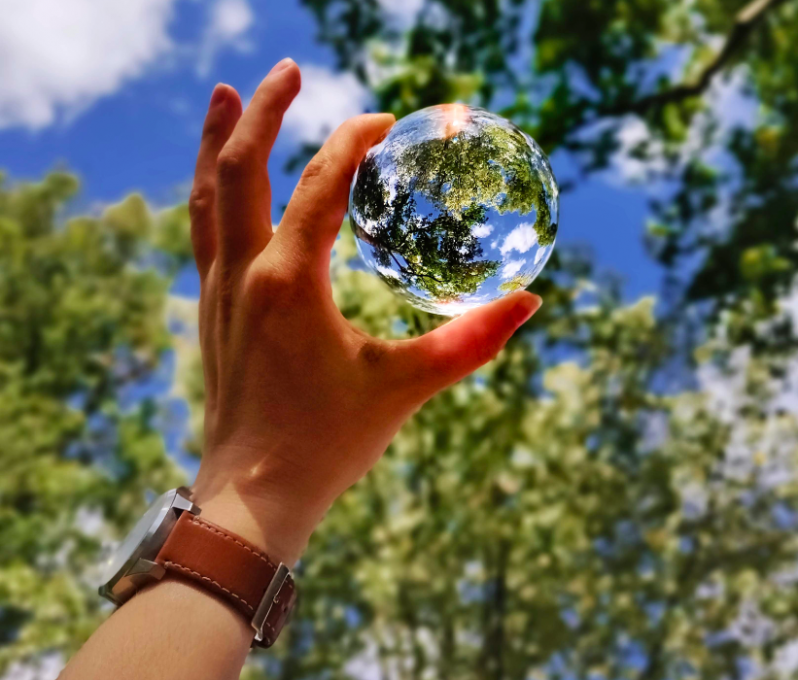 1. First Things First; What Does It Actually Mean To Be Eco Friendly?
The sad reality for us at the moment is the fact that the Earth is experiencing major issues due to the impact we, as a civilization, have had. Issues like climate change, air pollution, and deforestation are at the forefront, among other things. Fortunately, however, our generation has made a huge push towards being more eco-friendly, sustainable, and more conscious of our environment.
So, being eco-friendly essentially means living a greener lifestyle and making choices in your everyday life that are more ethical for the environment. Simple things like reducing single-use plastic, conserving water, reducing energy where possible, recycling items and materials are among some of the things that actually culminate to make a huge difference. These simple everyday steps can help to achieve zero waste and no carbon.
Ultimately, living a more eco-friendly lifestyle means minimising waste and trying to take advantage of the Earth's natural resources. The health benefits of living greener are significant as well and will help you feel better physically and mentally.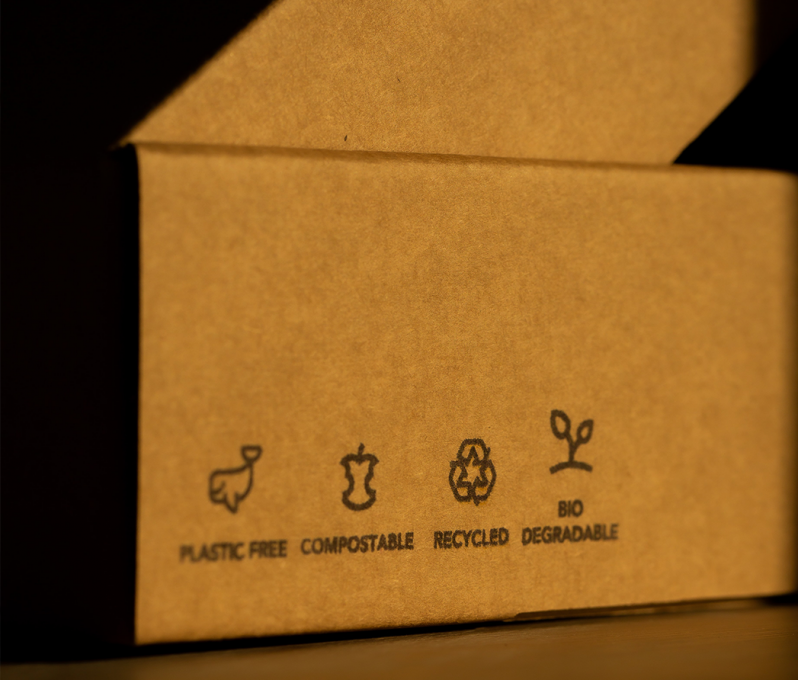 2. Next; What Does Sustainable Mean?
To be sustainable is to accommodate our own needs without interfering with generations to come. Sustainability has really become a strong focus in today's society, with people consciously trying to live a more sustainable and ethical lifestyle.
Sustainability relates to many things, including clothes we wear, the food we eat, the transportation we choose to use, even the bank or superannuation fund we decide to go with. Every day we can make informed decisions that are more sustainable and will contribute to bettering the environment and ourselves!
The main aspects of sustainability today are to protect our wildlife and environment, minimise waste, reduce water usage, eat and produce local and organic foods, utilising sustainable materials and transport and aim for zero carbon.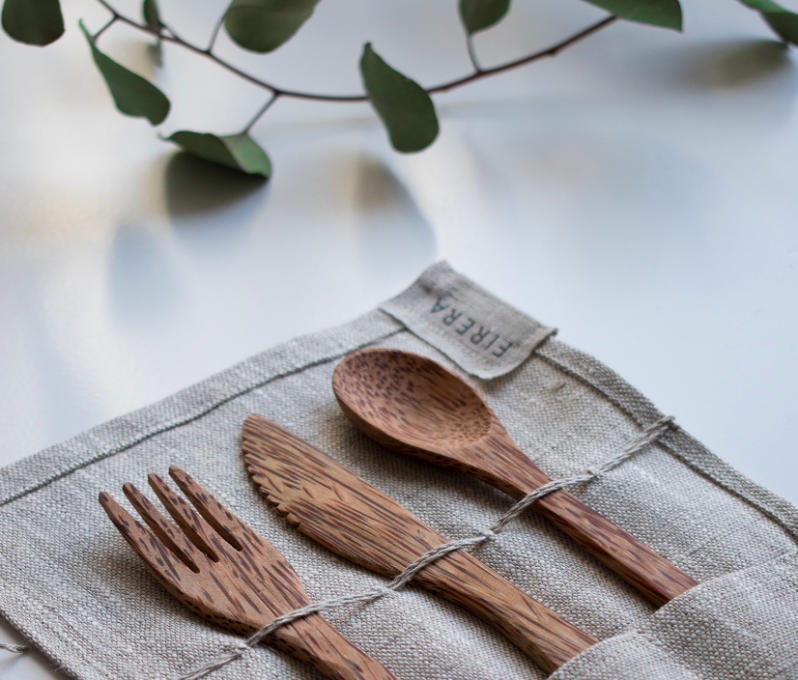 3. Eco-Friendly and Ethical Products
We want to try to help you integrate some sustainability into your lives. Everyone can do their bit, and there are actually some fantastic brands and products on the markets that create amazing, sustainable items for your everyday life. Check out some of our favourite online stores.
Seed & Sprout is an Australian brand that sells high-quality, innovative, and ethical products that can be used every day! They are committed to reducing plastic. They sell things like glass food containers, reusable food packing, and their un-baking paper. You can deck out your whole kitchen with Seed & Sprout products, and not only do they look fab, but they're also sustainable and environmentally friendly!
Flora & Fauna is another Australian brand that sells an extensive range of eco-friendly, ethically sourced, vegan products, explicitly designed to be less harmful to ourselves, to the planet, and to animals. They stock everything from cleaning products to hair and body care products – they even stock eco-friendly pet products. There is a lot to explore with so many fantastic goodies to find for your home.
Little Eco Shop is another Australian online store that is committed to providing Australian families with "eco-friendly, sustainable, reusable and plastic-free alternatives". They have a unique range of reusable items such as the reusable equivalent to paper towels and earbuds. It's fascinating all of the options that are available.
Eco Market Place has thousands of sustainable, organic, vegan, ethical, and zero waste products for you to enjoy and implement in your life. They want to make it hassle-free so you aren't trawling the internet comparing products, they've got it all right in one place!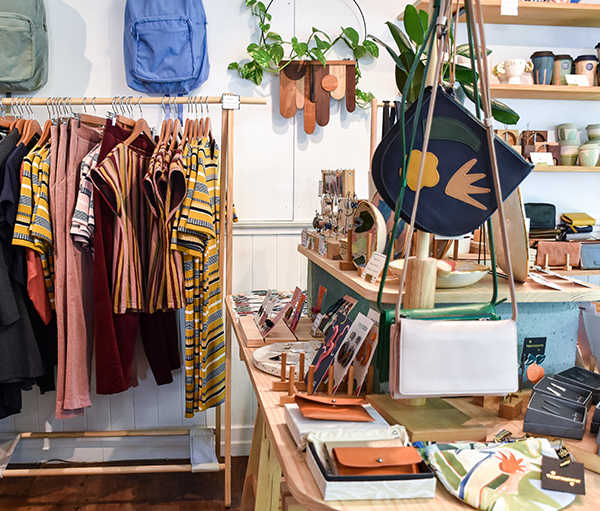 4. Sustainable Clothing Brands in Adelaide and Perth
Autark was founded in 2016 and is based in Adelaide. It was created in response to the impact that the 'fast fashion' industry was having on the environment. The label makes bespoke and timeless items that are designed to live in your wardrobe for a long time, as they are created from several types of natural fibres. When manufacturing the items, it is ensured that there is minimal wastage and all the material is used.
NOWA is situated in Adelaide and is home to brands that only use natural fibers and materials with a focus on reducing waste. Sustainability and eco-friendliness is at the heart of the store, with some fantastic pieces to purchase.
Good Studios is an Adelaide-based homewares and clothing brand. Their products are made from hemp textiles and was established in 2012, with the goal to educate consumers on the importance of sustainable fashion. Their clothes are minimalistic and classic and follow monochromatic, neutral palettes, perfect for all seasons.
Sustainable Clothing Co is a vintage clothing store in Adelaide that stocks fabulous vintage, pre-loved clothing from the 80s, 90s, 2000s, and today. In addition, they also stock clothing made from organic cotton and hemp, as well as recycled rubber shoes all created by local Australian designers. This store is unique as it heroes the importance of recycled clothing as well as sustainably manufactured clothing, and even shoes!
Bais was created in Perth with the idea that there are no seasons in the clothing wear. They create timeless pieces created for longevity – meaning you will not have to continuously buy new items every year, instead, spend on these carefully crafted pieces which you can layer and wash and wear. Their clothing is made primarily from sustainable materials such as hemp, linen, and organic cotton. They also don't make huge quantities of their clothing, to minimise waste.
Wild Horses was established in 2012 in Fremantle, WA, and continues to stock unique, ageless, and effortless pieces of clothing with a strong focus on sustainability. The garments are only made with natural fibers and they are committed to reducing the use of plastic so use sustainable packaging. The clothing is also made to order which eliminates excessive stock and materials.
The Anjelms Project, designed in Fremantle, was founded upon the principles of sustainable and socially responsible practices. Through their brand, they create garments made with ethically sourced and natural materials, whilst simultaneously empowering disadvantaged communities in India through their manufacturing process. The brand works with traditional practices and processes to source hand spun local cotton and machine loomed silk cotton from families in the Pushkar and Rajasthan regions. Once the garments are made, they are then shipped back to Western Australia – a truly inspiring operation.
Empire Rose was founded in 1998 in Western Australia and continues to surprise consumers with their extravagant designs and wearable pieces. It is the epitome of locally produced clothing, as each garment is ethically manufactured in the owner's house in North Fremantle.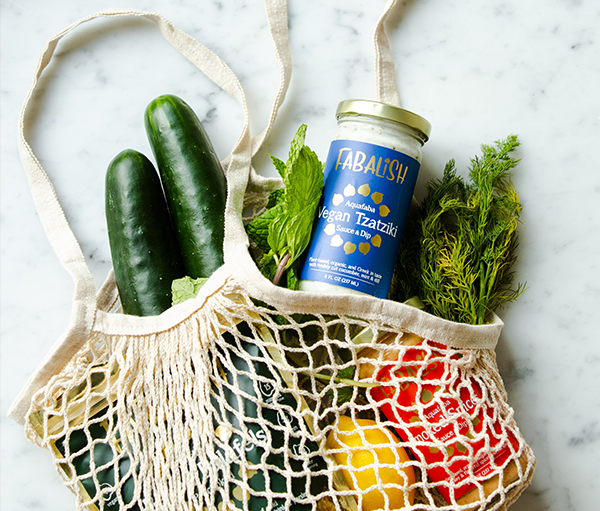 5. Where To Get Sustainable Groceries in Adelaide and Perth
Shopping for eco-friendly and ethical products is becoming a part of the norm, as it should be – it reflects our evolving cultural and societal values. We've only given a few examples of stores and places where you can find some incredible environmentally-friendly products, however, explore the city you're in and find some hidden gems. It's a bonus to support local small businesses that focus on sustainability.