Need a holiday? Yep, us too. Thankfully, the Australian Government has announced that they'll be making thousands of flights to incredible Australian destinations half-price!
The $1.2billion package will see the price of around 800,000 airline tickets with Qantas, Jetstar and Virgin be cut in half, all for the benefit of Australian tourism.. and to give us all something to look forward to of course.
With airlines struggling, jobs lost and lack of international tourism throughout the COVID-19 pandemic, this program is aimed to boost the Australian economy.
When will the tickets be available?
Tickets will be sold through the various airlines (Qantas, Jetstar and Virgin) and be sold between April and July 2021 and the first will be available on April 1. The flights will go to 13 Australian destinations that usually rely heavily on international tourism.
The destinations are among the best places in Australia and include the Gold Coast, Cairns, the Whitsundays region, the Sunshine Coast and Kangaroo Island.
See below for a full list of destinations.
Queensland
Gold Coast
Sitting just over the border of Queensland from New South Wales, the Gold Coast is the perfect place to experience miles of sandy beaches and epic surf spots, as well as beautiful hinterland and mountain ranges inland.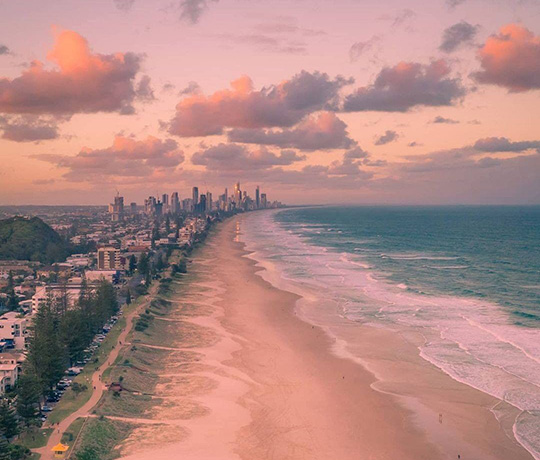 Cairns
Cairns is one of our top spots when it comes to ticking off the Australian bucket list. Considered as the gateway to the Great Barrier Reef, you have the choice to explore all the way up to the Daintree Rainforest, explore incredible waterfalls and empty beaches.
The Whitsundays Region
Much like Cairns, the Whitsundays is one to tick off the bucket list. The famous white sands of the Whitsunday Islands and the incredible wildlife make for a perfect holiday out on the water.
Sunshine Coast
If you're into a more resort style holiday with surfing, endless bars and restaurants and of course beautiful Australian scenery, the Sunshine Coast is the perfect spot for a short break away from work or study.
Northern Territory
Lasseter Region (Uluru)
Another iconic Australian location on offer is the Lasseter Region with includes Uluru. The beautiful and historic scenery and culture is one not to miss and is a place to truly learn about Aboriginal Culture and history.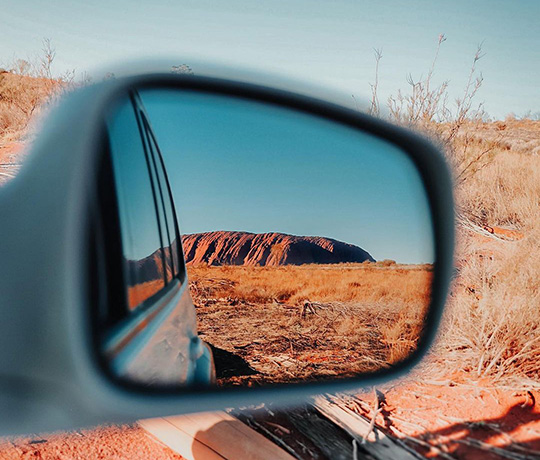 Alice Springs
Located 450km from Uluru itself, Alice Springs is the nearest large town and is the epitome of rural Australia. A popular gateway for explore the 'red centre' of Australia, its historic buildings date back to 1872.
Tasmania
Launceston
Launceston lies in northern Tasmania and is famed for being a vibrant hub for food, wine, culture and nature. The large city is packed with things to do for anyone.
Devonport
Located almost 300km from Launceston is Devonport. It lies of the waterfront and has a great culture for arts and history. It's also where the ferry (Spirit of Tasmania) docks from Melbourne, making it a bustling coastal city for tourists.
Burnie
A little smaller than Devonport and Launceston, Burnie is a beautiful coastal town in the north-west of Tasmania with a reputation for being place in which creativity thrives. If you're looking for art galleries, workshops, great coffee and art deco, Burnie is the perfect getaway.
Western Australia
Broome
Broome is a remote beach resort town in WA's Kimberley Region. It's famous for its white sands that stretch along Cable Beach which is often the location of its famous camel rides. If you're looking to go remote… you can't get further away than Broome.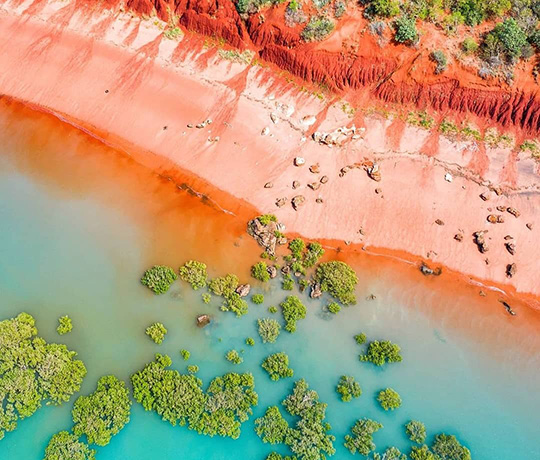 Victoria
Avalon
If you're looking for a city break, explore Melbourne with half price flights included to Avalon, Victoria's second airport situated near the city in Geelong. From here, you can either explore the Great Ocean Road, or head into Melbourne for a taste of Australia's coffee capital and street art in one of Australia's most liveable cities.
New South Wales
Merimbula
Just over 350km from Sydney, Merimbula lies on NSW's south coast and is a beautiful beach getaway. With whale watching, water-sports, incredible Australian wildlife and hiking spots, this small town is a beautiful place to venture.
South Australia
Kangaroo Island
If you love South Australia's other wine regions, you'll love Kangaroo Island. Over a third of the island is protected in nature reserves, making it a top spot for seeing native Australian Wildlife including koalas, kangaroos and birds.