The reasons why Melbourne has been ranked the world's most liveable city for years – the culture, the safety, the universities… and why students should live in Melbourne, Australia.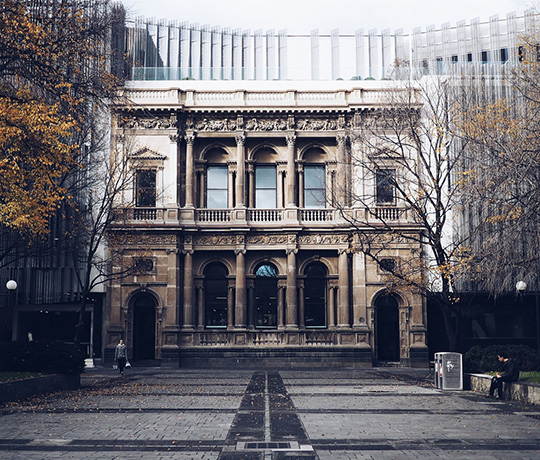 Melbourne has consistently dominated international scoreboards for the world's most liveable city. Ranked by the likes of QS and The Economist, when Australia's culture capital isn't taking the title spot, it's not too far behind. It is are presently ranked second in The Economist Intelligence Unit's 2019 Global Liveability Index. Missing out on first place by just 0.7%, which it held for eight years running.
But what makes a city 'liveable?' Isn't any city with people living in it technically liveable?
Liveability refers to the quality of life. And it's typically measured through factors like healthcare systems, public transport, natural areas, employment and crime rates. Melbourne is a shining example of a highly liveable city, complete with world-class infrastructure, supreme healthcare, esteemed educational systems, free public transport, outstanding arts, food, wine, shopping and endless opportunities for leisure.
But all this comes at a relatively low cost of living, which is what makes Melbourne such a popular choice for international students. In Melbourne, you can lead a full, comfortable life with endless opportunity and wealth for very little money when compared to other cultural capitals like New York or even other Australian cities like Sydney. Students already usually have to live on a budget, but when you can access such spectacular experiences and comfort on said budget, this makes for a thriving student life and welcome landscape for visiting international students hoping to build a new life on Aussie soil. It only makes sense that Melbourne was recently ranked Australia's best student city for the fourth year in a row. And third best student city in the world, following only London and Tokyo. So really, why wouldn't you want to live in Melbourne?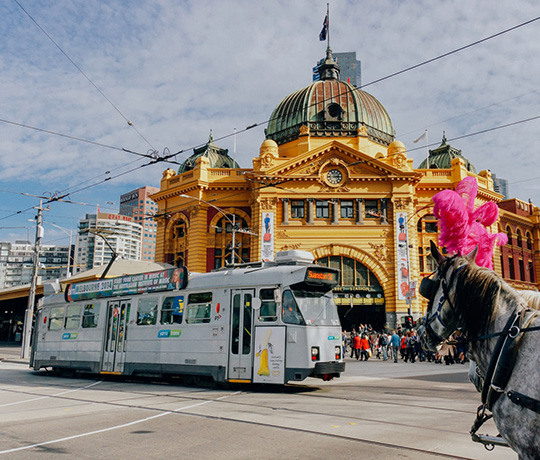 A huge part of why international students flock to Melbourne is the standard of education on offer. The University of Melbourne is Australia's #1 university and ranked #31 in the world, and member of the prestigious Group of Eight, an alliance of Australia's leading research universities. In its 160th year and currently enrolling nearly 40,000 students, the university is complete with gothic architecture, rich student life and world-ranked academics. RMIT, short for the Royal Melbourne Institute of Technology, has a strong focus on design and technology with a campus in the heart of Melbourne's cultural hub and made up of incredible, cutting-edge architecture that dazzles as part of Melbourne's skyline.
Monash University is another member of the Group of Eight. Totally groundbreaking considering the university is only 55 years old and already leaps and bounds ahead of some of Australia's other older universities. With six campuses throughout the state of Victoria and two more internationally, Monash is ranked in the top 10 universities in the world in the fields of pharmacy and pharmacology. If you've read about some innovative new medical trial in the newspaper, chances are high it originated at Monash.
Other leading universities in Melbourne include Deakin University (a key institution in the western side of the state), La Trobe University (notably ranked in arts and design), Swinburne University of Technology (known for its distinction in the creative fields) and Victoria University (offering a wide spectrum of degree programs including short courses and apprenticeships).
Melbourne is the designated cultural capital of Australia, and the thriving artistic and creative presences dictate the culture of the entire city and propel its liveability factors sky-high. Between famous art laneways, constant music festivals, celebrations of film, language, wine and food, there's always twenty different things to do every day in the Victorian capital. If you love the arts, there's the National Gallery of Victoria, the Australian Centre for Contemporary Art and the Australian Centre for the Moving Image. The underground scene is also thriving, with events like zine fairs popping up on the weekly and artist collectives abound and a record store in every suburb.
There are so many different cultural festivals you'll be totally unable to keep up. From block parties to music festivals like Pitch, Melbourne Comedy Festival or Melbourne International Film Festival – there's something for every taste. The Melbourne Cup is the sophisticated, photo-op-slash-horse-race that stops the nation to the point of it being a national public holiday. And the Australian Open is an affair for sports lovers anywhere and watched all over the world.
The food scene is sublime, with every kind of fusion and experimental culinary smorgasbord available across the city The Melbourne Night Noodle Market is an annual highlight and celebration of small Asian fusion restaurants and the Melbourne Food and Wine festival demonstrating the city's significant presence in the culinary scene. And don't even get us started on the live music. With institutions like Old Bar, Cherry Bar, Worker's Club and the Northcote Social Club, you can find a gig at any time and find a band that will probably be on the airwaves by next week. Just ask the musicians that got their start in Melbourne: Air Supply, Nick Cave and the Bad Seeds, Crowded House, The Living End, The Temper Trap, Little River Band, Jet, The Cat Empire. You want culture? Melbourne's got it in spades.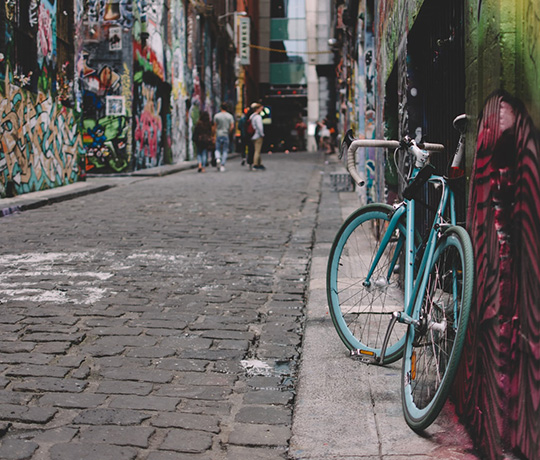 Another aspect that makes Melbourne so incredibly liveable is its infrastructure. This may seem odd – infrastructure? Like, streets? Yes. Never underestimate the importance of good streets. Melbourne's skyline is populated with all kinds of magnificent architectural wonders. Between the historic, gothic structures that have stood through the centuries and still are something to marvel at, like Flinders Street Station and Federation Square, and the cutting edge, newer buildings like the RMIT campus or the NGV add a modernity that effortlessly blends the tradition and innovation of Melbourne.
The street laneways are mini art galleries of their own, complete with graffiti commissioned by famous artists and composing the makeup of the city even on the streets people stroll on. These little alleyways are concentrated hotspots of what makes Melbourne Melbourne, oftentimes hosting street parties, buskers, pop-up shops and food markets. The city is extremely walkable, easy to navigate, with cycle-friendly roads and public transport options out the wazoo, including trains, buses and the incredible tram system that allows you to zip around the metro, sometimes even for free.
Melbourne's diverse landscape is another reason it's so darn liveable. With countless parks, wide open spaces and endless greenery even across a sprawling metropolis, Melbourne is no concrete jungle. Between tree-lined pathways, national parks and public gardens, there's no shortage of nature, flora and fauna. This clean air and dedication to environmental preservation is more necessary than ever, in times of climate uncertainty and threats to the natural countryside. Melbourne's clean air, sprawling lawns and generous shrubbery definitely adds a layer of peace and tranquillity to the daily cosmopolitan lifestyle.
The climate is typical Australian tropical, with sun-kissed summers and barely-breezy winters, and a light sprinkle of rain every now and then that's a lot rarer than people will have you think. You like beaches? There's Williamstown and St. Kilda. You like small towns? Mildura, Ballarat and Bendigo are just a few hours' drive away. You like the snow? Well, it doesn't really snow in Australia but even Melbourne can pull it off, with Mount Buller being a popular ski destination and resort for Melbourne residents.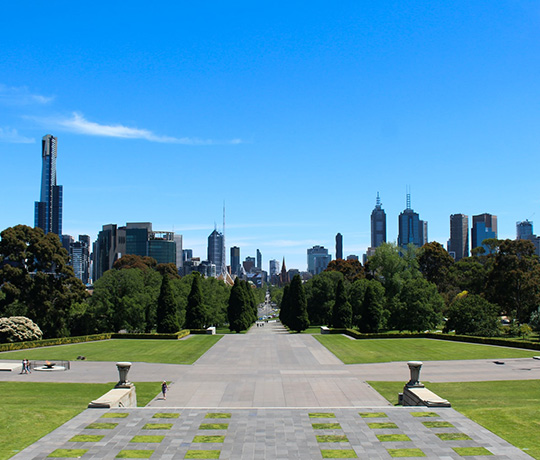 Another aspect that makes Melbourne such a liveable city for young people is its safety. 90% of Australia's population lives in urban. The second-highest percentage globally and second only to Argentina. Plus Melbourne ranks among the safest cities in the entire Asia-Pacific region, With low crime rates, world-class healthcare system and that public transport running all night to ensure everyone gets home safe, living in Melbourne as a student means rarely having to ever fear for one's safety. The structures in play are designed to protect the vulnerable, making the city incredibly liveable for students on a budget or far from home.
The world is a beautiful place and there are a lot of fabulous cities out there. But very rarely can a singular place tick so many boxes. Sunny, safe, easy, interesting, fun, diverse, central – and be so liveable for such a reasonable cost. Melbourne is an amazing place to live, but what sets it apart is how much it has to give in terms of quality of life. From the thriving culture, gorgeous weather, simple navigation and world-class education, it's no wonder international students flock to the Victorian capital. And we're sure it won't be long until Melbourne knocks back London and Tokyo and reclaims its title as world's most liveable city.