From favourite hot pot restaurants that remind you of home to a Chinese garden oasis to Hip-Hop in Darling Square. Here's our breakdown on all the things to do in Ultimo and Chinatown.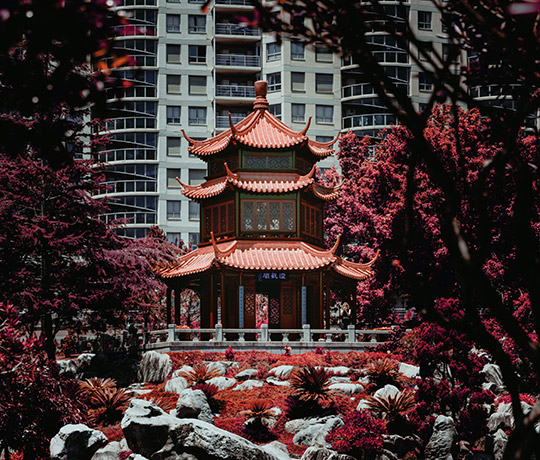 Though there are many suburbs all around Sydney that have a heavy Chinese influence like Chatswood, Epping or Hurstville, Chinatown and Ultimo are still some of the most popular with locals. Many exciting new restaurants and shops have just opened up, so it's the perfect time to visit Sydney's original Chinese hot spot. Ultimo and Chinatown will be your new favourite hang out in the centre of Sydney.
Chinatown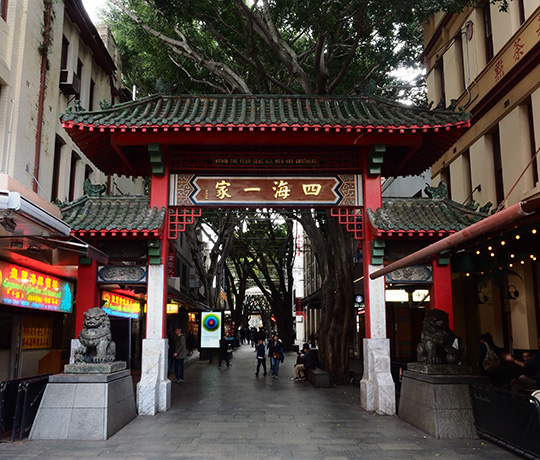 The original stretch of Chinatown on Dixon St between Goulburn and Hay St is still a hub of activity since its heyday in the 1920s. Though today, Chinatown has grown to spill into the surrounding areas of Haymarket and up towards Darling Harbour. This is still the place to go for some of the best Chinese food, gifts and fashion. It's relatively easy to get to from anywhere by public transport. On Fridays from 4pm, the street is closed to cars and a pop-up market of street food, tech gadgets, sweets and gifts appear – it's well worth a visit.
Market City & Paddy's Markets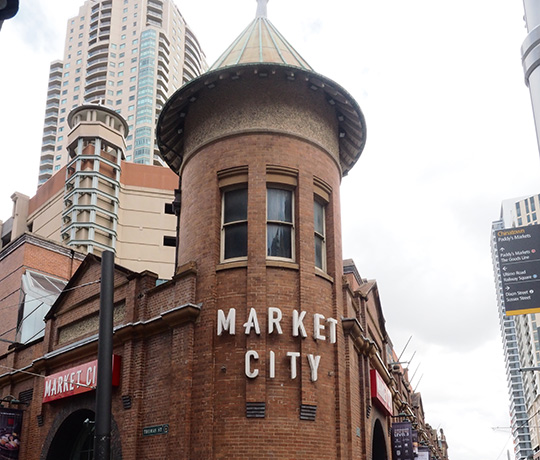 An addition to Chinatown in the 90's, Market City is home to the best outlet stores in the city. Come grab a bargain from outlets by Calvin Klein, Converse, Giordanos. And when you're ready for a break, some of Sydney's hottest new restaurants have just opened in their 1909 Dining Precinct. Beijing Impression is a must-try, and bring a group of friends with you to enjoy The Dollar Shop, one of Sydney's favourite hot pot restaurants.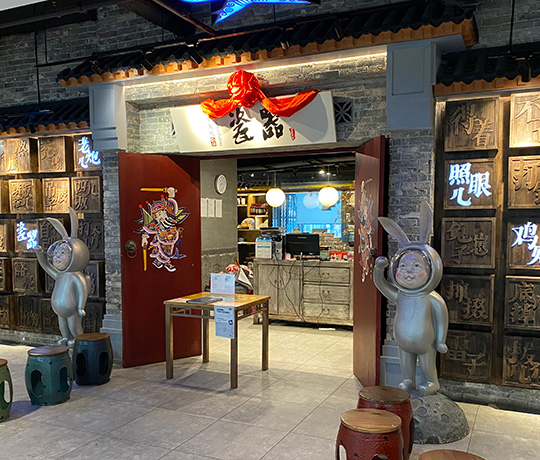 Underneath Market City is the famous Paddy's Markets. You'll find everything from popular Australian gifts like Ugg Boots, sheepskin rugs to novelty kangaroo scrotum lighters for that special someone who just has everything. It's also a great place to find beautiful, fresh seasonal produce like fruit and vegetables (as well as seafood and meats) at market prices. Every week you'll see old Chinese grandmas and grandpas bring their trollies to fill with their weekly shop. That's when you know it's good quality!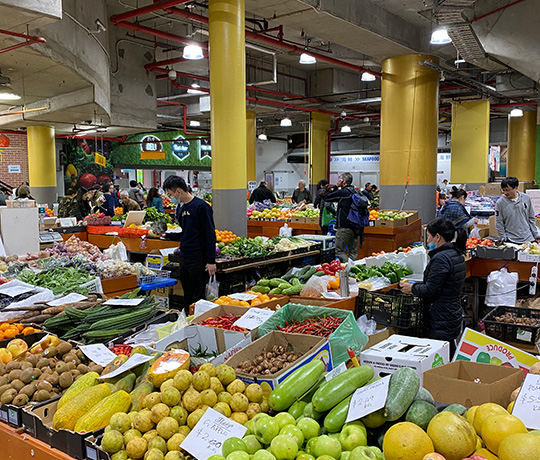 Darling Square
The latest addition to the Chinatown precinct is Darling Quarter. This area only recently opened in Sydney after years of development and brought with it a fresh new take on Chinatown. Restaurants like Hello Aunty and Taste of Shanghai bring a modern twist to old classics, while Belle's Hot Chicken and Matcha-YA bring the latest food trends into the mix.
In amongst all the amazing food offerings in Darling Square is the Darling Square Library spread over two floors. It's a wonderful sanctuary amongst the city's hustle and bustle that houses a great range of Chinese, Indonesian and South-East-Asian fiction and non-fiction literature that's well worth a browse. There are also lots of fantastic breakout spaces perfect for studying, and even meeting rooms that you can book for group projects. All in all, not a bad place to study.
If you're a lover of Hip Hop dancing, pay a visit to the underpass connecting the Darling Square and the International Convention Centre (known as the ICC). In the evenings, students and locals gather to teach each other moves and routines for the love of hip hop. There are people of varying levels, so don't worry even if you're an absolute beginner and people here are very friendly so it's a great way to meet new friends and connect over a common passion. Especially if you're adjusting to moving to Sydney.
The Chinese Friendship Garden
Tucked away in an unassuming (though unmistakably Chinese) entrance is the Chinese Friendship Garden. This heritage-listed spot was designed in 1988 by landscape architects and gardeners from Sydney's sister city, Guangzhou. Admission is $8 for adults, $4 with a student discount. From the moment you step through the gardens circular doors, time stands still. Meander through the bamboo forest, feed Koi at the main pond or simply admire the view from its many pagodas… you can easily lose a whole afternoon here. But time around your mealtimes and enjoy a dumplings and tea lunch or a fiery Sichuan feast for dinner at The Gardens by Lotus for a truly unforgettable visit.
Powerhouse Museum
Heading back up towards Ultimo is the Powerhouse Museum, part of the Museum of Applied Arts & Sciences. This ever-evolving museum has a continuous range of exhibitions such as the Star Wars experience, The Mars Lab and even The Wiggles exhibit, but its permanent collection is equally memorable. Discover genuine WW2 fighter planes and passenger jets suspended from its ceiling, or view over 200 objects from the Apollo 11 mission that sent the first man into space.
Ian Thorpe Aquatic Centre
If you're looking for something a little more active, check out this local favourite named after one of Australia's most beloved Olympians. This aquatic centre has 3 indoor heated pools plus spa and gym facilities and a range of classes from learn-to-swim to aqua Zumba. So there's something for every fitness level.
It's also part of a network with Cook + Phillip Park Pool and Victoria Park Pool, two popular inner-city locations. So if you live in the area, it's well worth getting a 360 pass to visit them all. The slides in Cook + Phillip Park Pool is particularly fun!
Broadway
There's a shopping centre of the same name, popular with Glebe locals, but we'll cover that in a different article. What I'm talking about here is the strip of road just outside UTS boarded by Wattle St and Bay Street. This little strip has a collection of constantly evolving little restaurants offering dumplings, northern Chinese cousins and is an excellent place to check out for a cheap but cheerful weekday meal. My favourite among this little pocket is the Malacca Straits, a local secret tucked away from the Main Street. If you're a fan of authentic and reasonably priced Malaysian dishes, this will be your new favourite.
Central Park
No guide to Ultimo (ok, technically Chippendale) would be complete without mentioning this architectural wonder. Though residential and shopping complexes are everywhere, few integrate green spaces as well as this building. Look up and you'll see a vertical hanging garden that is said to actually clean the city air around it. The mall itself is home to over 40 retailers and most recently includes a 13-screen cinema and a Time Zone. You'll never be bored here. Come on a weekend in summer and you'll see the Brewery Yard markets too for local craft and street food you can enjoy in the surrounding park and grass area.


Already explored all of these corners of Ultimo and Chinatown? Why not check out the hidden gems around Kensington.