From art galleries to lush parklands to vintage markets to guided historical tours, here's the 7 best things you can do in Sydney for free.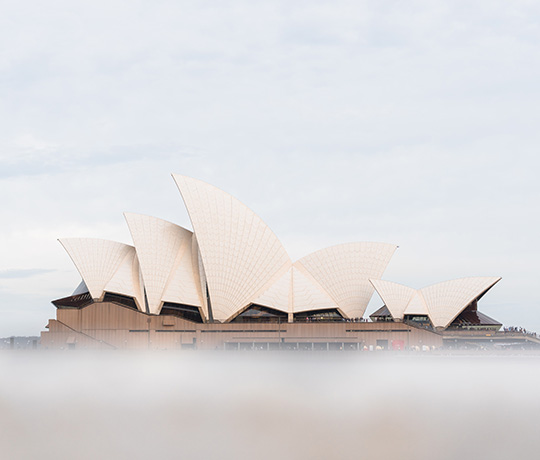 Sydney is a beautiful city, but let's face it, it can be an expensive city at times too. Especially if you're a student. At times you're going to need to hold back on a few things to save your wallet and try to find things to do on the cheaper side of things (or ideally, for free!). Being on a tight budget doesn't mean you can't do anything! Thankfully, the best things in life really can be free – if you know where to look. Here are a few of my favourite picks for when you're in-between payday.
#1 White Rabbit Gallery
This little, independent gallery in Chippendale houses a private collection of over 2,500 Contemporary Chinese Art pieces – one of the largest of its kind in the world. The exhibition houses only a small selection at a time over its four floors and rotates twice a year. It's right next to Chinatown and Central Station, so it's very easy to get to. Though not strictly free, the tea house on the ground floor is well worth a visit for its gorgeous selection of Chinese tea and dim sims. Make an afternoon of it on a Sunday, just a short walk from the gallery is the Chippendale Markets. You can browse the boutique stalls and selection of street food before or after your gallery visit.
#2 Sydney Olympic Park
If you're in Randwick and surrounds, you'll be familiar with Centennial Park. But just a half hour away from the city is the former home of the Sydney 2000 Olympics. Known to locals as "the SOP", Sydney Olympic Park is now home to apartments, entertainment venues (the Easter Show is held here annually), but the jewel of the crown is the Bicentennial Park. Easily accessible by train or car, the Bicentennial park is 40 hectares of stunning parklands. Bring a picnic basket and some comfortable walking shoes to enjoy the afternoon here with friends, or bring your bike along to explore the excellent bike trails around here.
#3 The Royal Botanic Garden
Established in 1861, this beautiful part of Sydney is a must-see for tourists and locals alike and it's a beautiful way to spend a day. The garden has a breath-taking collection of plants for all around the world, but focuses on Native and Pacific species in particular. Wind your way through the fern gully, bamboo forests, ponds and succulent gardens, and you'll still have more to see. The plants also flower and change in different seasons, so every time I come here, I discover something new and incredible.
Again, a picnic is a great idea here, but if you're alone, bring your headphones and head to the Royal Botanic Gardens website to download one of their excellent podcasts. It'll guide you through some of the collection and give you a glimpse behind the fascinating work the scientists on the grounds are currently working on. Oh, I was surprised to find, the park has pretty decent, free wi-fi, so if you're finishing off an assignment or just like to do some work outside of your usual workspace, you could do a lot worse than this view!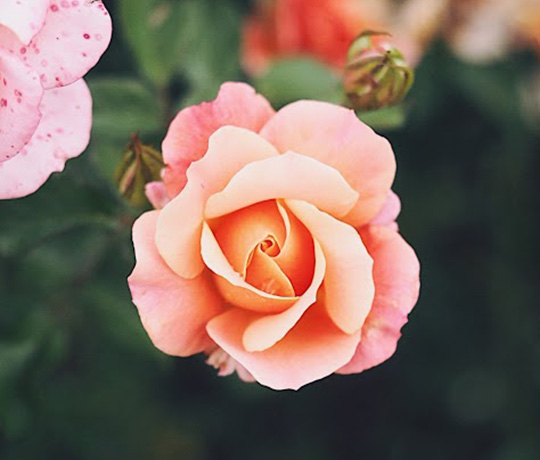 #4 Art Gallery of New South Wales
Just around the corner from the Royal Botanic Gardens is the stunning Art Gallery of NSW. Home to an impressive collection of Modern and Contemporary art, admission is free to the public gallery. The architecture of the gallery alone is worth the visit, with incredible views of Sydney Harbour and beautiful, light-filled spaces. There is also a dedicated gallery celebrating Asian art – the Japanese collection is particularly impressive. Alongside the regular collection, more than 30 special exhibitions a year are held here – with The Archibald Prize and Art After Dark being some of the most popular.
Love your art? Here are some more places to discover in Sydney.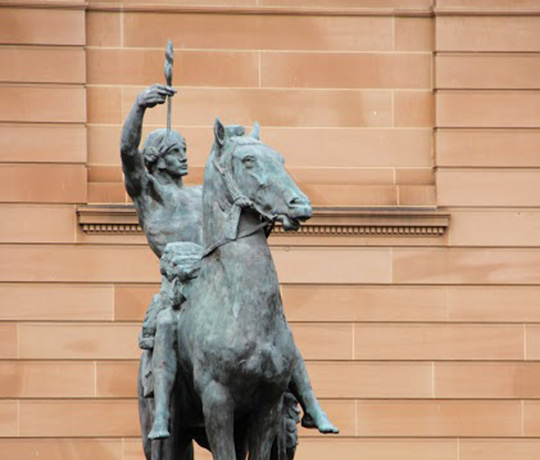 #5 Hidden Pyrmont – A Self-Guided Walk
Even for residents like me who have lived here for years, this one is pretty interesting. The City of Sydney has released a series of self-guided walking tours designed to bring to life the history of some of the city's oldest suburbs. Head to City Of Sydney website and download a PDF pack of one of their self-guided tours such as Port Pyrmont. The Hidden Pyrmont walk takes about 2 hours, and takes you through the peninsula's industrial history shaped by the wool trade. The pack also contains historical photos which are pretty cool to see overlaid on what is there now.
Download the Dictionary of Sydney App to check out some audio-guided walks of Randwick, Sydney Harbour and more. It's a fun way to explore the city and immerse yourself in a different time in history, too.
#6 Glebe Markets & Paddington Markets
OK, these are technically free, but it wouldn't hurt to have a little shopping money with you here. Either way, Sydney's largest pop-up markets are definitely worth a visit for a taste of what Sydney's local designers and craftsmen have to offer. The Glebe Markets are on every Saturday from 10am – 4pm. It's a great mix of vintage fashion, second hand books, food trucks and artisanal produce. I've never left this place empty-handed. Paddington Markets is a little more designer and fashion-oriented, and many local Australian designers have found their start here, so you're likely to discover the next ZIMMERMANN or Dinosaur Designs.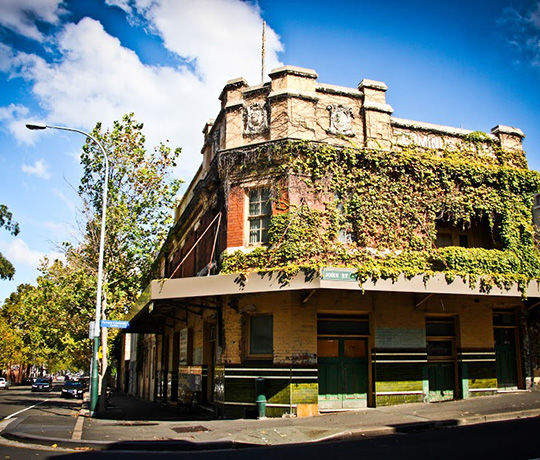 #7 Sydney Walking Tour
Final tip is for those new to town or have visiting relatives. The City of Sydney runs a free walking tour departing 10:30am and 2:30pm daily from Town Hall. The tour takes you to see the top surrounding sites including the Sydney Opera House, Circular Quay, The Rocks, Sydney Tower, Pitt St Mall and more. The friendly and knowledgeable tour guides talk you through the history and founding of Australia, guiding you through the history of the city throughout the decades.