The best employment opportunities for students wanting flexible jobs where they can be their own boss, set their own hours, and earn money whilst studying.
Studying at university is stressful enough as it is without even taking into account all the miscellaneous costs associated with being a student: the midnight boba runs. That new holographic backpack. Bedazzling your textbooks. That's why a lot of students – domestic and international alike – choose to hold down part-time jobs to cover all their snack and aesthetic needs. However, some of these jobs require you to work around a roster or schedule that don't necessarily fit into your timetable or studies. A lot of students don't always have the luxury of being able to commit to a 9-5. Or just straight up don't want to, which is fair enough! Life these days is always evolving and changing rapidly, and it's pretty understandable to want to have the freedom to work within margins you can set yourself.
It's a good thing then that in the 21st century, there are so many different opportunities for you to take hold of these reigns, and be your own boss. Where you can set your own hours, work as much or as little as you want, and basically report to no one but yourself. We'll cover a few popular options where you can earn money whilst studying, and the first steps you can take within each subset of industries.
Ride-Sharing
Working for ride-sharing companies like Uber, Ola and Didi is a great method of setting your own schedule as a student. If you qualify as a driver, you can jump in the car and get to work whenever and for however long as you please. Can't sleep one night? You can get up and work! Got the afternoon off? You can make some extra cash just by hitting the road. You get to encounter all kinds of different, wonderful people riding in your backseat every day, and learn the ins and outs of the city you're living in. If you don't have a car, Uber specifically will even assist you with leasing a car.Interested? There are a few requirements; like being at least 21 and holding a valid driver's license in the state you're living in – if you're an international student, it's possible to use your international license to get an Australian one, depending on which state you're in! Read up on Uber, Ola, or Didi's website for more info on becoming a driver.
Food Delivery
Similar to ride-sharing, doing food deliveries is another great way to be your own boss and set your own hours as a student. Especially if you don't drive, are under 21 or can't lease a car – you can use any means of transportation you wish, whether it be a bike, or motorcycle, a hoverboard, whatever! You'll get super fit (getting paid to exercise, yes please!), potentially get tips, and again get far more familiar with the city you live in. Sometimes it's great to just unplug from all your university commitments and get out on the road. Some popular companies that facilitate this are Menulog, Deliveroo, UberEats and Easi, a popular Asian food delivery service.
Freelancing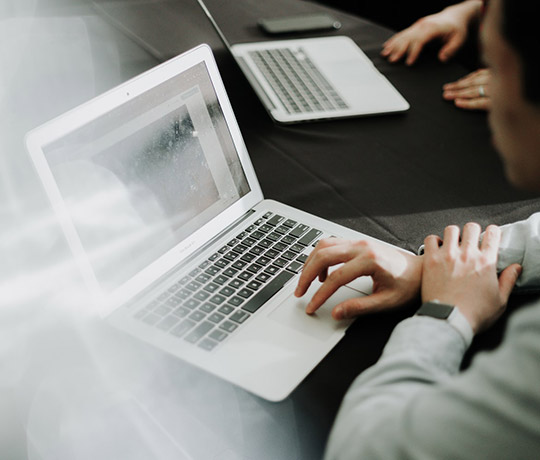 If you have a skill that can be utilised on different projects, you can be your own boss and work freelance. Somebody who works freelance is somebody who is hired to work on particular companies on singular, specific assignments. Like driving for a ride-sharing company – you are the driver, and the passenger is a particular project or company. You are still self-employed, even if you are doing work for a set organization. Who can freelance, you may ask? Well, just about anyone with a marketable skill! Popular freelance jobs may include writing or design jobs, like journalism or graphic design, but the list is endless: there are freelance photographers, freelance website developers, freelance strategists, freelance video editors… if it's a niche skill, you can probably freelance for it! It may require some research on your part to figure out the best platform to advertise your skills. Two of the most popular freelance websites are Upwork and Freelancer. Again, you can set your own hours, set your own rates, choose and reject your own clients – you're the CEO of your own business!
Tutoring
Being an independent tutor for kids still in school is a great way to set your own hours. You can tutor where you wish. whether it be online, in their or your own home or in an agreed meeting place like a café or library. While you may need to adjust your schedule around that of the client and their family, you're working with them, not for them. You can decide your own rates, decide what subjects you teach, take holidays whenever you wish – you call the shots. And plus, considering you're a student and you're working with a student, chances are high the hours you both want to keep will be very similar. To read more about tutoring, check out this article or popular tutoring medium Airstudy.
Airtasker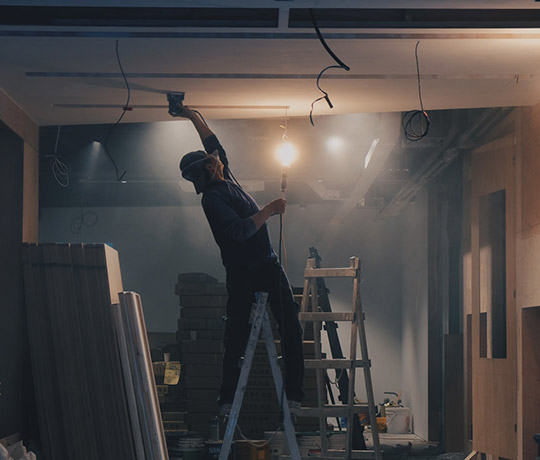 Airtasker is somewhat similar to freelancing in that you are marketing a skill, but it is typically more specific to manual, hard-labour type of work. Are you good with your hands? Good at building? Assembling? Cleaning? Becoming an airtasker may be great for you. You can respond to an ad or request posted online, and set your rate and schedule and with the client you choose. Find out more here.


The work environment and landscape is changing every day. This is a good thing for students who want to earn money whilst studying. These jobs will allow you to balance your studies with as much or as little work as you like and set your own rates and hours. Giving you unprecedented freedom that an office or hospitality job just doesn't give you. Being your own boss – what a concept.