So you're embarking on a new adventure. You're in your 20's and you've just moved into your new rental apartment. But what to essentials do you need?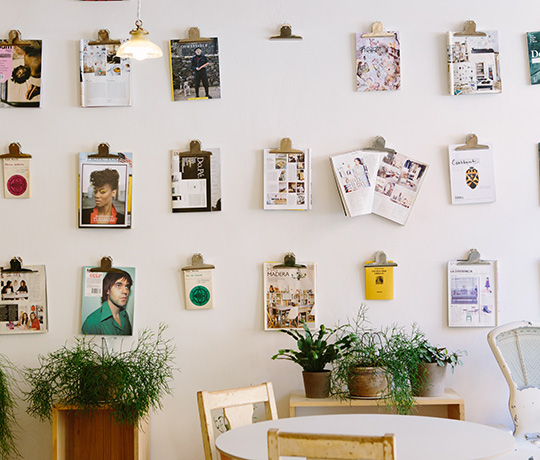 Whether you've moved into a share house with lots of roommates, a co-living rental close to work or university, or you've moved out into a small flat on your own – you definitely can't go past these essential items that will help bring some homeliness and comfort to your new space. 
Renting In Your 20's 
It's a big world out there, and your 20's is when you start to discover that! Renting in your 20's is sort of like a right of passage. Not only are you gaining some independence but you also get to experience life in another way with different people in a new space. Apartment hunting, making new friends, exploring new suburbs is all part of the fun and excitement! 
Of course, much of the excitement that comes with moving into a new rental is making your new space feel like home. It's so important to make your new space fun, vibrant and obviously true to you! It can sometimes be a bit of a challenge moving into a new area so making your place comfortable is crucial. 
There are loads of different types of housing to move into. Some may be fully furnished (like The Switch), and some may be completely bare. Moving into a fully furnished apartment can definitely take a bit of pressure off the stress of moving, all you'll need to do is decorate and be creative! While an unfurnished apartment may have its challenges, it sure is fun going to IKEA or browsing Facebook Marketplace for funky new furniture to make your space a little more you.
These are some of our must-have items for your new rental.
#1 Comfy Mattress 
A comfortable mattress will easily change your life. It's an absolute must! We know that mattresses can sometimes come at a price, however, this is an investment into your health and wellbeing. A good night's sleep is vital, so your mattress needs to be up to scratch. It's worth shopping around to see what mattress will best suit you and your needs. Plus, who doesn't love testing mattresses at the shops?
Moving into a fully furnished apartment can mean that there may be a mattress waiting for you. At The Switch, you'll have a brand new, comfortable mattress already fully fitted into your room. Not only will you save money on a mattress but you'll also have decent sleep from the very first day!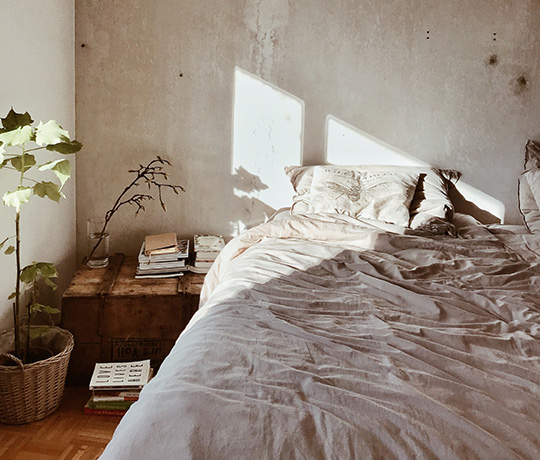 #2 Artwork
Fill your new space with some lovely pieces of art. Obviously what you choose to put up on your walls is up to you and your taste and it may be paintings from your favourite artist, photographs of your family and friends or some DIY artwork of your own!
Putting some artwork on the wall will brighten up your space and add a touch of your own style, as well as bring the colours of your room together. Framing your artwork will also elevate the piece itself and look incredible on your wall.
#3 Coffee Machine
If you're not a coffee addict, then keep scrolling. If you're like the rest of us and your morning doesn't start until you've had your coffee, it makes sense that you'll need a cute coffee machine! Now, coffee machines come in all shapes, sizes and prices – it's worth doing some investigation of your own to see which one best suits your caffeine needs.
#4 Plants
Plants will bring life to your space… literally. If you're new to indoor plants, don't worry, there is so much information around on which ones would be best to put in your space depending on how much light your room may get and other factors. Alternatively, if you're worried you may not be the best plant parent, there is such a huge range of fake plants online that will work perfectly. Kmart has a great selection of fake plants and flowers.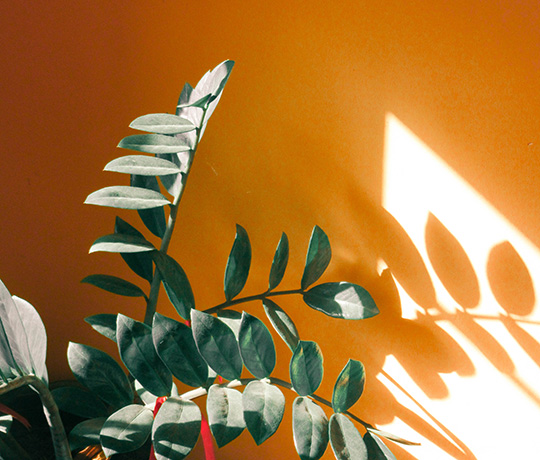 Having a coffee machine in your bedroom or studio is great, but do you know what's greater? Having a communal kitchen to make a coffee with friends PLUS access to an honesty kitchen where you can grab a new pack of pods or fresh beans if you need. At The Switch, there's both!
#5 Bed Linen, Cushions and Throws/Blankets 
Comfortable bed linen can nearly be as important as a comfortable mattress. Shop around for some comfortable, durable linen that will wash easily and help you have a good night's sleep. If you're looking for the easiest move of your life, The Switch offers bed linen packages at an extra cost – this will no doubt ease the pressure of finding suitable linen straight away! 
One you're set with sheets, spice up your bedding with some comfy cushions and a throw blanket. It can add a pop of colour and make such a difference to your space, not to mention, the throw can double as a blanket to keep you warm or to snuggle under when you're watching your favourite Netflix series. Cushions and throws can vary in price, but there's definitely a huge market of affordable, fashionable cushions. Places like Kmart and Target have a great selection! 
#6 Bluetooth Speaker
Definitely an essential, you can't go past a trusty bluetooth speaker. Whether you're listening to some chill vibes whilst you clean your room or blasting some great tunes while your friends are over for a few drinks, the speaker is a necessity.
There's so many different speakers out there now, some fancier than others, it's up to you what you think you might need. UE Boom, JBL and Bose seem to be the most popular on the market.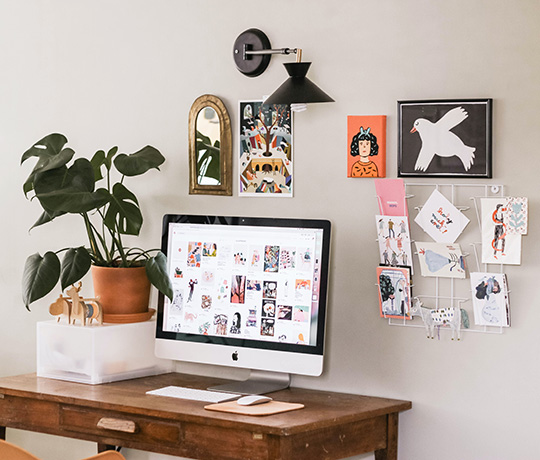 #7 Desk
A desk is super important if you're studying or even working. As we know from this year, many workplaces have implemented flexible working or studying from home as the new norm, and for that, you'll need a good desk. You might be moving into a fully furnished place which may already have a desk for you – bonus! The Switch has desks in each room, and also offers co-working areas if you would like to work in a different space collaboratively or if you just need that hum of an office-like environment.

So these are just some essentials we think will make a huge difference to your new rental. Go on, start adulting!