Gone are the days where libraries are the only places where you can study! Nowadays there are a bunch of modern and functional coworking spaces that are the perfect environment for you to work. They're functional, contemporary and perfect for people who work and study remotely.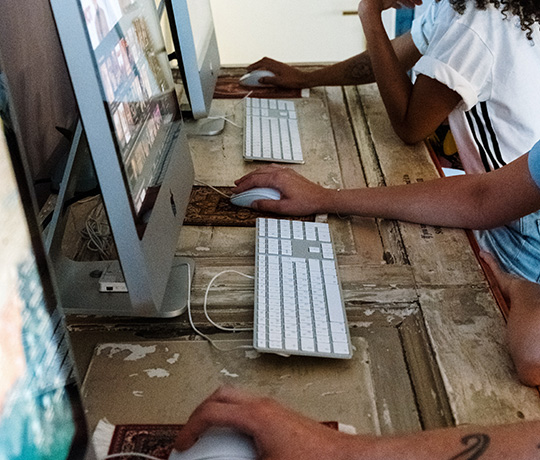 Let's Talk About Coworking Spaces: What Actually Are They?
Coworking spaces have been specifically designed to encourage collaboration and interaction with other young professionals, students and digital nomads. It is a space that is often filled with modern technology to help with study or work and is an environment that will help you focus and be productive. 
Coworking spaces are usually open plan and include the basic office facilities and services. The coworking movement is rapidly growing and expanding, as it is becoming the preferred option for students and young professionals to visit and do their work. Sure, libraries are always there as an option, but coworking spaces offer many benefits that people are finding much more favourable.
Why Are Coworking Spaces So Popular? 
Coworking spaces are really becoming a staple in today's working world. They value collaborative working and learning, a sense of community, technology and sustainability. They are becoming popular among freelance workers, remote workers, entrepreneurs, small business owners, digital nomads, young professionals and students. They are a desired space to study and work as it's an alternative to the traditional working from home space. They attract like-minded people which creates a positive environment to work, study and network in.
Coworking spaces are also becoming an essential part of co-living accommodation. In each of The Switch co-living accommodation buildings, there are coworking spaces, and all residents have free access to it 24/7! It's perfect for those wanting to escape their bedroom or shared apartment to do a bit of study or work – be it individually or collaboratively. If you're someone who gets a bit over the library, having access to coworking spaces in your shared accommodation is ideal! 
Here Are Some Benefits Of Coworking Spaces
Coworking spaces are like a fun mix between a library and a cafe. It's got the buzz of a cafe, without the chaos of customers and waitresses, and also the quietness of a library, without the silence being too deafening. Let's take a look at some of the benefits of coworking spaces.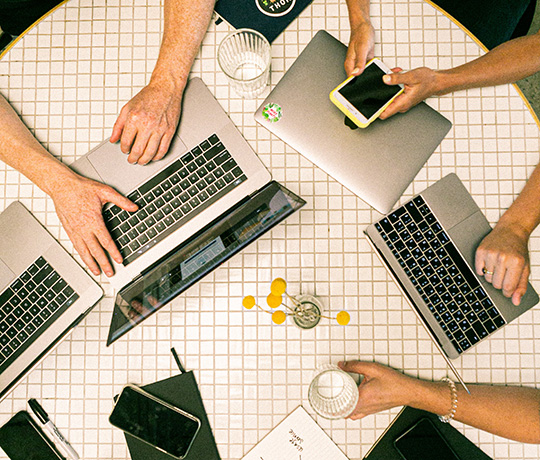 #1 Social Benefits
Coworking spaces will give you the chance to network and mingle with other like-minded individuals. Whether you're a student, a digital nomad or working remotely, being able to collaborate with other professionals can bring about amazing ideas and opportunities from hatching start-up ideas to new creative collaborations. Working alongside others can also create a sense of motivation and inspiration. Bouncing ideas off one another is the ultimate coworking environment and can be very beneficial to your work or study. Oh, and did we mention, it's a super social way to make new friends? Bonus!
#2 Room Availability
Coworking spaces often have modern meeting rooms, private spaces and booths attached to the area. These are available for hire for things like group assignments, zoom meetings, business meetings and so on! The space is usually filled with the necessary equipment and facilities making it a perfect option for you to utilise. No need to worry about trying to set up in your bedroom or finding a quiet space in a library with enough powerpoints for all of your tech.  
#3 Workable Facilities
Coworking spaces have all the gadgets that you'll need for a big study sesh. It's got the obvious necessities like desks, comfy chairs and powerpoints. However, it's much more than your standard office or home study. Coworking spaces are creatively designed with high tech features and functional furniture. Things like lounges, kitchenettes for your coffee and snacks, stand-up desks and much more. You'll also have access to high-speed Wi-Fi that won't stuff you around. Things like printers, scanners and photocopiers are also accessible so there's no need to worry about trying to work out your local library's printer system anymore! Or deal with 'out of order' signs for that matter. A functional space like this is crucial in enhancing productivity.
#4 Cheaper and More Flexible 
Coworking spaces are definitely the cheaper option. Instead of stressing about hiring or renting a work space or office, coworking spaces are much more accessible. They are usually free for students or young professionals who are living in shared accommodation and co-living buildings the space is connected to. If you're living at The Switch, you won't even need to leave the building to access the coworking space.
Coworking space hours are also much more flexible. Often cafes, offices and libraries have closing hours. If you're a bit of a night owl, or even a real early riser, coworking spaces will definitely suit you and your preferred working and studying hours. 
#5 A More Relaxed Option
Coworking spaces have a more relaxed and chill vibe to it. While it definitely has a healthy buzz from other workers and students, the environment is comfortable and inspires work efficiency. It isn't competitive like it might feel when working in an office or a little intense like a silent library can be. Things like natural light, perfect room temperatures and contemporary designed space creates good vibes for you to concentrate on your work. Sometimes there is even some light music in the background, but if you're keen to listen to your own music whilst studying hard, make sure to curate some favourite playlists to maximise your daily study tasks!
Is a Coworking Space Right For You?
Coworking spaces are no doubt becoming the norm in the workforce and for students. There are many different types of coworking spaces that include varying aspects so it's up to you to try and figure out what works best! In this day and age, a coworking space is a fantastic alternative to your home study, local or university library or work office.
Coworking in Australia is now the benchmark, especially after COVID-19 and the work-from-home craze. We've had to make remote working effective, practical and feasible. If you like to work with a bit of buzz, in a contemporary and comfortable space with access to a whole lot of technology and working areas, it's definitely worth trying out!