Pristine beaches, seals, red wine, oysters and pink salt lakes. Here's why you need to visit the oasis that is Yorke Peninsula whilst exploring South Australia.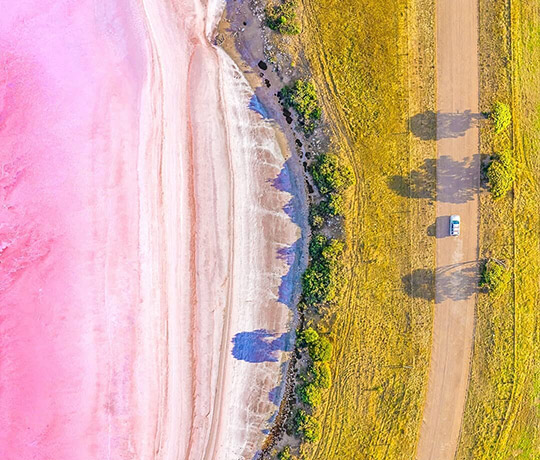 Get ready to have your mind absolutely blown. It's the kind of thing you see in travel mags on the flight over into Adelaide or on promotional tourist clips on Instagram. Except it's not filtered and it's as real as the photos and footage. For a little over 2-hour drive, you can enjoy a slice of paradise. If you're hoping to escape the constant humming and drumming of the city, Yorke Peninsula is that slower pace you're looking for. With a coastline that stretches to 700km, wildlife, walks and delicious food and wine, there's something for everyone. Whether it's just a weekend away or a short holiday, there's plenty to do in Yorke Peninsula. Here's our top activities you need to try!
Stay a night and explore the Innes National Park
There's so much to explore in Innes National Park that we highly recommend spending a night here either camping at one of the campgrounds or staying at one of the heritage cottages in the ghost town of Inneston. There are various walks ranging from 30 minutes to 4 hour treks and wildlife to spot such as emus, kangaroos, tammar wallabies, dolphins, seals and even whales! You can check out Inneston Lake which is one of the rare places where stromatelites grow. The West Cape lookout which shows a 360 degree view from the lighthouse, the ruins of the Ethel Shipwreck on Ethel beach from 1904 and chill out at beautiful beaches like Pondalowie Bay.
Walk or cycle the Yorke Trail
For the best way to explore the famous jagged cliffs and white sand beaches of the Yorke Peninsula's coastline, you need to walk or cycle the Yorke Trail. Its 500km starting from Port Wakefield to Moonta Bay. But you can choose from short walks to multi-day walks to hero walks which are recommended by the designers and developers of the trail. There's 16 trails you can choose from but the most popular routes are Foul Bay to Marion Bay and Port Wakefield to Port Lincoln. You will be walking on one of the edges of Australia, so make sure you take in the sights of the sea, keep an eye out for wildlife, check out the local vegetation and explore the lighthouses along the way.
Interested in hiking more of South Australia? Why not check out our favourite walks around Adelaide?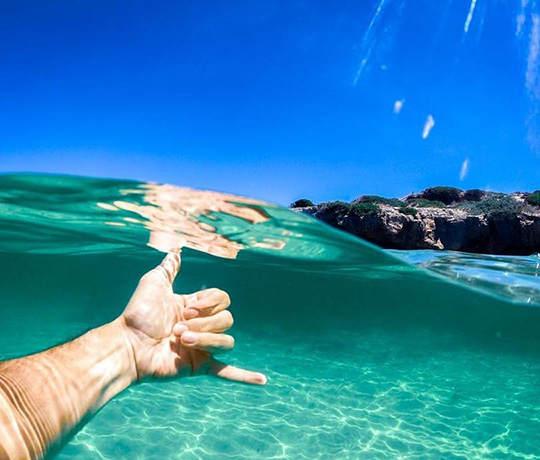 Try the beer or cider at the Watsacowie Brewing Company
Australians love their beer. And South Australia is home to some of the best breweries, in particular Yorke Peninsula's Watsacowie Brewing Company. It's independently owned and family run, located in Minlaton, a region for growing premium barley. The brewery is open to anyone, so you can try various handcrafted beers and ciders from their hand-built bar that's recovered timber from a woolshed that's a century old. You can also bring your own lunch from local restaurants or order a tasting platter. It can be a quick arvo drink or a whole day affair. There's tunes playing and a resident red kelpie called Jazz to pat, making it a homely atmosphere.
Have a go at Oyster Shucking
Ever wondered what it was like to be a deckie (deckhand on a fishing boat) for a day? Well, now you can on the incredibly clear waters of Stansbury where you will learn all about oysters and sustainable farming. Dive into the waters, pick out your own oysters and drizzle them with lime because you can eat them right then and there! It doesn't get any fresher than that. It's not your typical jam-packed boat tour. It's a limit of four, allowing you to have a more personal and insightful experience. The activity usually runs from 1 and a half to 2 hours and will cost $130 per person. May be on the pricier side of things but if you think about it, it's unlimited oysters and an activity like no other.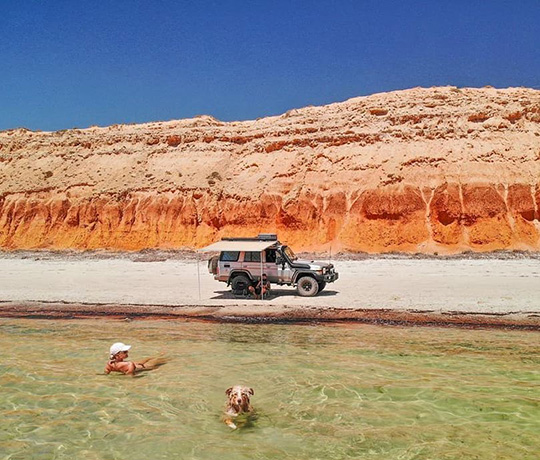 Have a sip at Barley Stack Wines
You can't go to Yorke Peninsula without paying a visit to the Barley Stack Wines, an award-winning vineyard with 10 hectares of grapes. It's the first commercial vineyard on the barley belt of the Yorke Peninsula and is renowned for selling malting barley. All the grapes are grown, picked, crushed, fermented, stored and bottled entirely at the winery. The cellar door is huge often holds events and functions but is also the perfect place to sample the wine and have their delicious pizzas. It's open from 10am – 5pm daily but they'll cater to other times if you call ahead and book an appointment. It's a rural and relaxed atmosphere, the perfect way to wine (haha, get it) down after a big day of exploring.
South Australia is known for its incredible wine regions, so why not visit a few more?
Visit Troubridge Island
Just a 15-minute boat ride from Edithburg which was once South Australia's third busiest port for exporting 80,000 tonnes of salt, you can go to the secluded Troubridge Island. The lighthouse was built in the 1850s with its lights ceasing operation back in 2002, but it still holds a powerful presence. You can stay at the lighthouse keeper's cottage which only sleeps up to 12 people at time. It's also home to plenty of wildlife including a colony of 350 penguins, 30,000 birds and a resident sea lion who regularly pops up on the beach. You'll feel like you're living a dream with the beach right at your doorstep!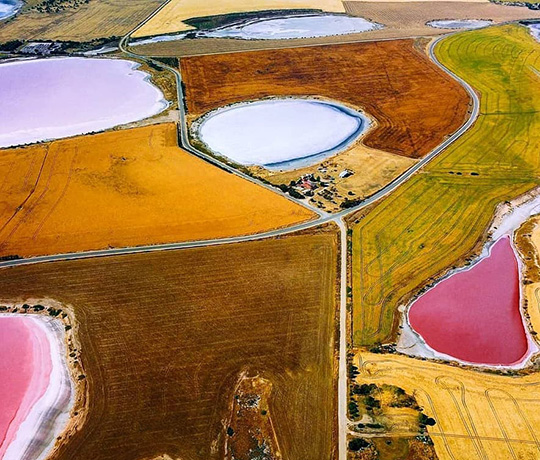 Discover the Pink Lakes
Welcome to the pink paradise of your fantasies. Between beaches, greenery and coastal towns you will find there are 200 pink salt lakes that scatter the Yorke Peninsula. We encourage you to take pit stops and explore these wonderful sights, you can dip your toes in and examine these lakes close-up. The high salinity combined with algae and pink bacteria is what causes these bubble-gum natural wonders. The less water and higher concentration of salt within a lake equates to a brighter pink. On your drive from Adelaide to Yorke Peninsula we highly recommend stopping by at Lake Bumbunga, this pink salt lake is one of the most famous Instagrammable spots in South Australia.