Recently signed your lease for The Switch Perth Central? Here's our guide to the best cafes, restaurants, bars and things to do within 5 minutes of your new home.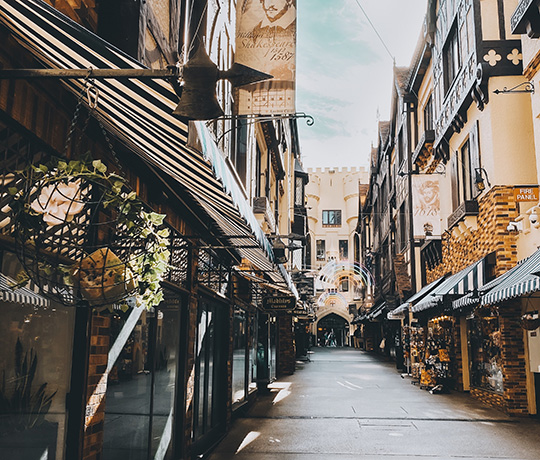 The Switch Perth Central is located on Wellington Street. And in Perth, you can't get much more central than that – hence the name.
It's close to everything, from Yagan Square to St George's Terrace to Perth Station which will take you to every corner of WA's capital city.
Should I rent in Perth CBD?
Absolutely. Whilst we're on the topic of location, Perth CBD literally has it all. Within 450m of The Switch, you'll find yourself at Perth Station, the main hub with train lines to take you to every corner of Western Australia's beautiful capital city. Head down to Fremantle, across to Scarborough or up to Joondalup for an adventure just waiting to happen.
Perth itself is one of Australia's most beautiful cities. With a bustling and vibrant city life paired with a seemingly endless coastline where the sun sets over the water (you don't get that on the east coast!), it's the perfect place to study, work and live at a lower cost than some other Australian cities.
Here are some of our favourite things about Perth:
Great shopping – whether you're into jewellery, shoes or clothes, Perth's retail scene is all happening with some fabulous stores for you to explore.
Cafe scene – the cafe culture in Perth is only continuing to grow. With an abundance of trendy cafes with great vibes and great food, the city is giving a few other major cities a run for their money.
Top restaurants – whether you're keen on a fancy feast or into a quick and cheap meal, Perth has got you covered. The city is full of incredible restaurants of all types of cuisines, so there's something for everyone.
Beach life – Perth's beaches are beautiful. Perth is home to some hidden gems and some well-known spots – all of which are stunning.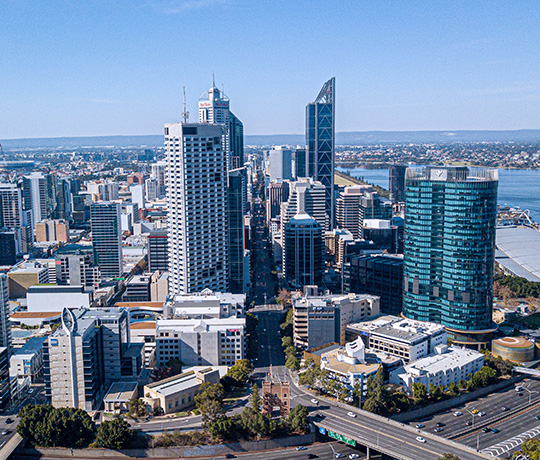 Our favourite places close to The Switch
There's a wide range of student housing options in Perth. The Switch, located in Perth CBD on Wellington Street, is situated perfectly among some of the best bars and best cafes in Perth. So if you've just moved to your Switch accommodation and you're looking for things to do in Perth, check out some of our favourite spots. You'll be a Perth local before you know it.
Best Bars in Perth CBD
There's a fair few trendy bars close to The Switch. We've put together a list so that you can explore them yourself, whilst finding others on the way!
Cheeky Sparrow is a vibrant bar 2 minutes walk from The Switch that has a fabulous cocktail menu! With it's high ceilings and lovely outdoor courtyard, it's a great spot to spend an afternoon with some mates.
Prince Lane is a rooftop bar (who doesn't love a good rooftop bar) with a spectacular view of the city on Murray Street – 3 minutes walk away. It's also got three levels so you can choose where you'll be set for the night with different bars and vibes on each level.
The Flour Factory is another three levelled venue with a bar that specialises in gin! It's got over 100 gins from around the world so if you're a gin enthusiast, you'll love it here. It's also got an amazing restaurant with a modern Australian menu. Oh, and did we mentioned it's 100m away from your new home?
The Royal Hotel is your favourite quintessential Aussie pub and it's probably the closest one to The Switch. It's got incredible history and is located right in the heart of the city. It's the perfect spot to catch up with friends and drink some great beers.
The best restaurants within walking distance to Wellington Street
The Generous Squire is an awesome brewery 5 minutes away with an unreal burger menu that you can't go past!
Phovela is an amazing Vietnamese restaurant that has some delicious street style food on St Georges Terrace.
Old Faithful Bar and BBQ is your traditional style American steakhouse. The menu is packed with mouthwatering meat dishes in a cool setting.
Greenhorns is another funky burger joint with a great atmosphere with a great drink menu too.
Best cafes to hang out in near The Switch Perth Central
Voodoo Cafe is a trendy little cafe with unique coffee. It's a popular spot for a reason – not to mention you'll practically be able to see it from your window.
A couple of minutes walk away is The Mess Coffee. A great cafe with a fun atmosphere. It's got an unreal breakfast menu and good coffee of course.
La Veen Coffee has got exotic coffee that's a hit with locals, plus a fabulous brunch menu!
Alicio Cafe on King Street is another vibey cafe with good coffee and some tasty breakfast dishes!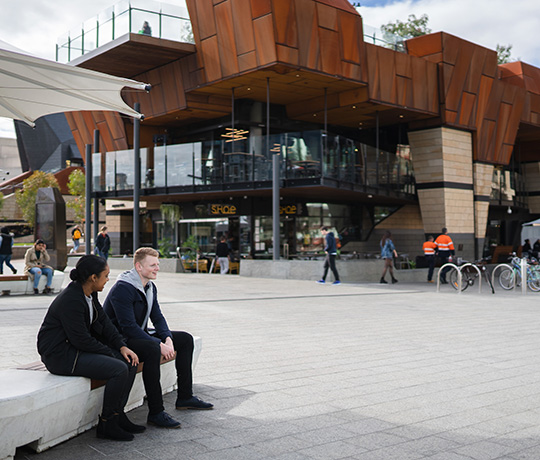 Things to Do in Perth CBD
Yagan Square is a huge public space and big city attraction – and for good reason. It's got some delicious eateries, cafes and bars that are open day and night. It's a real hub of activity with a pretty cool atmosphere. The square also has art exhibitions that showcases some local talent and is inspired by the city's Indigenous history. It's a great place to meet, eat and play and students love it for that reason.
Ok, we'll admit, this one's a little further away, but Scarborough Beach is one of the city's most popular (and beautiful) beaches. It's located about 20 minutes from the CBD and is easily accessible via multiple public transport routes that are located just a stone's throw from The Switch.
It's well known for it's good surf swell but is also a lovely spot to spend the day with a bunch of friends and enjoy a summer's day. Along the foreshore there's a tonne of bustling cafes and restaurants for you to have a bite to eat at after spending hours on the sand. And it's a popular spot for a Sunday session too.
Raine Square is your one stop shop for all your retail needs! Whatever you prefer, it's all there. Raine Square is also home to Palace Cinemas which offer both the modern and traditional style of going to the movies.
This inner city park is one of the largest in the world, and it's only about 25 minutes away from The Switch via public transport. It's full of beautiful natural bushland and pretty impressive gardens and landscape for you to pack a picnic and enjoy the view of Perth city skyline or the Swan River.
Besides these hubs and hot spots, there's several bars, restaurants, cafes and sports for you to check out and get a feel for what you like! The Switch is close to many public transport stops including Perth Train Station, making it easier for you to get around the city.
International travel is also extremely easy in Perth, with the international airport not far from the CBD. Perth is conveniently close to some amazing overseas destinations like Indonesia and the airport also has non-stop flights to London and Kuala Lumpur. It's a popular spot for keen travellers with easy access to some incredible places!
What's on in Perth?
The city is super social with lots of things happening in and around the city. You're spoiled for choice in Perth's CBD with some pretty fabulous cafes that have all your brekky cravings. Perth also holds some epic sporting events and entertainment such as concerts and festivals. It's worth researching what's on and where it's located around the city when you're there.
So we're pretty sure we've got covered, and now it's up to you to head out, explore and let us know what your favourite spots are.