University
Make The Move And Complete Your University Degree In Perth
If you're looking to move somewhere to complete a degree, you must consider Perth at the top of your list. It's a city that has it all and is ideal for a young person who is studying. There's so much to see and do, plus did we mention it's home to some of the countries best Universities? Study in Perth is calling you – you know it is.
Why You Really Should Study In Perth
Perth, in all its glory, is a truly beautiful and welcoming city on Australia's stunning west coast. As a student, you'll thrive in the bustling city scape, but will also be able to find the time to unwind by the ocean or in one of the many wonderful parks. Perth is known for its trendy cafe scene and its vibrant bar and nightlife, and there are some pretty fantastic restaurants mixed in amongst it all too. Studying in Western Australia is a no brainer, and Perth's Universities are some of the highest ranking in the country.
If we haven't quite convinced you yet, here's some more reasons why Perth is the city for you to complete your study:
Perth is a city perfect for students, especially international students, as here in Australia, we have a pretty special and unique university lifestyle.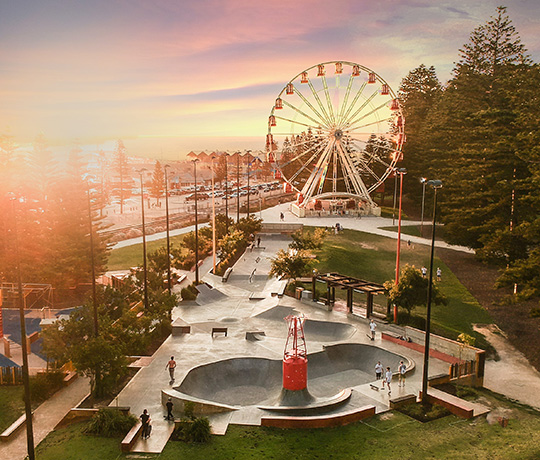 Perth Has Some Of The Top Universities in Australia
Now that you're fully aware that Perth is an incredible city to live in, here's some insight into the Universities that are on offer for you to study at.
UWA is ranked in the world's top 1% of academic institutions and leads the world in research on various topics. In particular, UWA is ranked 1st in Australia in Biological Sciences, Environmental Science and Engineering, Marine/Ocean Engineering and Agricultural Sciences.
Curtin University has a strong research focus and is known as an industry-connected university. It's known for its high-profile partnerships with astronomy, planetary science, energy and sustainability, economics, mineral resources and health. The University is rapidly rising in international rankings.
CQ University is placed in the top 10 of Australian universities for postgraduate skills development. It's also ranked number 1 in Australia for learning resources, student support and teaching quality. The Perth campus offers a wide range of courses across areas such as sonography, echocardiography, hospitality, engineering and business.
Southern Cross Unversity's campus in Perth offers a range of course options for those looking to build upon their existing undergraduate degrees, or are looking to take their career in a new direction.
Stanley College offers a range of vocational training courses and nationally recognised Certificate and Diploma courses in Business, Management, Hospitality, Aged Care and Early Childhood Education.
The University of Notre Dame is located in Fremantle, which is now known as a 'university town'. The campus offers a range of undergraduate, postgraduate, double degrees and research in Arts & Sciences, Business, Education, Health Sciences, Law, Medicine, Nursing and Midwifery, Philosophy and Theology and physiotherapy.
Edith Cowan University includes the world-renowned Western Australian Academy of Performing Arts and is also the most popular School of Education in Western Australia. The university has the largest Nursing program in the State and it also incorporates the Kurongkurl Katitjin, a Centre for Australian Indigenous Education and Research.
Murdoch University has a diverse range of study areas including business, health, law & criminology, social & cultural studies, engineering, science, technology and creative arts & communication.
Now of course we encourage you to do in-depth research into whichever University you think you can see yourself at. But if you're having a bit of trouble, consider the following advice when it comes to choosing a university for you.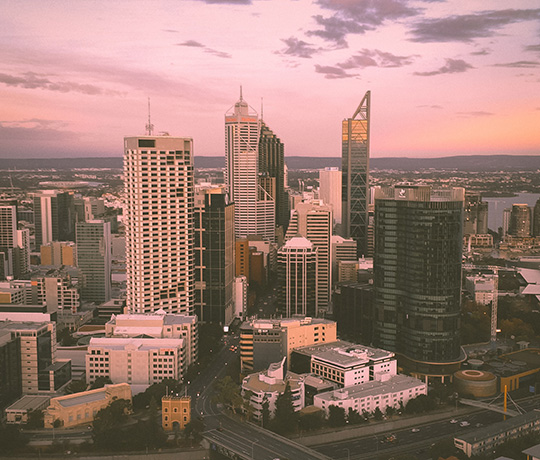 How To Choose A University
Some things to reflect upon when making your decision include the courses that are available. It's worth looking into the subjects and researching their course outlines and considering things such as integrated internships or employment opportunities, and also factors such as if the course is theory based or has hands-on components too. Interest in a particular degree or course can decide your university for you!
Location is another important factor, and things like public transport accessibility is another key thing to consider. Accomodation options close to campus or public transport stations are also something to take into account, especially if you are an international student – at Perth Central, you're close to everything!
Student activities and clubs can also weigh into your decision. In the listed universities in Perth, the majority have a decent clubs and societies scene. These cover a comprehensive range of topics, interests and activities that are fun! It's worth getting involved if you see something you like! Not only would it be enjoyable and add to your overall university experience, it's also super social.
Check out the university campus' services, facilities and resources! Look at what's available and what would be accessible to you as a student. This is pretty important, because depending on what you're looking at to study, the difference in universities' facilities and resources could be the defining fact!
How To Go About Applying To University In Perth
Once you've got an idea on what university you think you'd like to go to in Perth, the next step is to apply! In Western Australia, the Tertiary Institutions Service Centre (TISC) processes applications for all admissions to undergraduate courses. Once you've settled on the course you want to do, the next step is to check if you're eligible, then you'll need to put in an application with TISC (you can also apply online). Once you've received your results and ATAR rank (or something of similar nature if you're an international student), you'll receive an offer. Then, the choice is yours!
What Are Some Popular Courses To Study In Perth
There are so many courses and degrees available to you across so many fantastic universities in Perth! If you're still a little undecided, the most popular courses that are studied across the country might help you out a bit. These are:
Business and Management
Medicine
Accounting
Dentistry
Law
Creative Arts and Design
Education
Engineering
Environmental Science
Computer Science/IT
Plus, many more of course!
Perth is a city that offers students a unique and enjoyable lifestyle. The universities in the city have leading academic facilities. The city is vibrant with the presence of students and families, making it a relaxing but fun environment at the same time. It would be an ideal place for you to complete your degree.