Discover Newtown with its bohemian and diverse community, street art lined walls and amazing eateries, bars and breweries.
Being a USyd (University of Sydney) alum, Newtown is my 'hood. But over the years, Newtown continues to evolve with new tap houses, cafes and boutiques opening, but it never loses its bohemian, quirky cool.
Sitting just 10 minutes from Sydney CBD on the train, and close to many of Sydney's other unique suburbs like Surry Hills and Kensington, Newtown is one of the coolest and popular 'burbs for young people in Sydney.
Here's my pick of the best things to see eat and do in this edgy yet charming part of Sydney.
Brewtown Newtown
O'Connell Street
Start your day with a breakfast (ok, let's face it, brunch) at this local's favourite. The in-house pastries here are out of this world, but its real hero is its house-roasted coffee.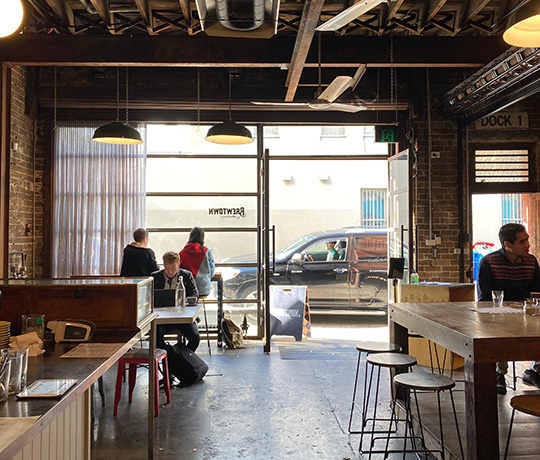 Shinmachi
King Street
This place is billed as a Japanese tapas restaurant, but whatever you pick from the menu it is guaranteed to be excellent. From its killer ramen (their words) to beautiful house-made Japanese curry (oh my GOD the wagyu beef curry!!) this place is worth several repeat visits
The Italian Bowl
King Street
There are few things in life better than a bowl of fresh handmade pasta brought to life with a splash of tangy tomato sauce, and there are few bowls of pasta better than those here at the Italian Bowl. It's also super affordable and guaranteed to be a satisfying, filling feed so well worth the short wait – this place always attracts a queue
Holey Moley
King Street
OK, so I have to stop myself from making everything in Newtown about food, but there are just so many wonderful options here.
BUT you can't come to Newtown and not spend some time in this mini golf paradise. Grab your friends and spend an afternoon following this imaginative 18 hole course over two quirky floors. From The King's golden toilet to a multi-level musical instrument, every hole is a laugh and you can even grab a local brew while you play.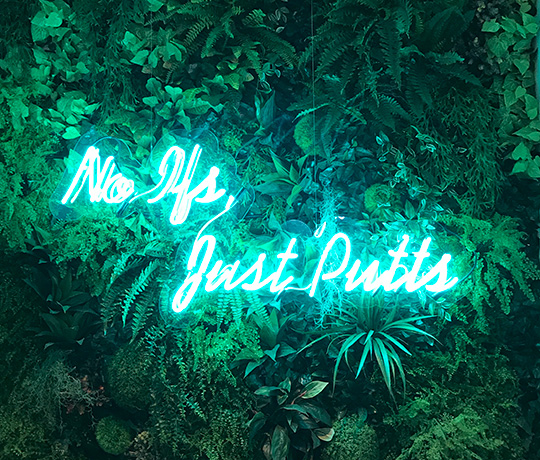 Church Street
Speaking of quirky fun, No Lights No Lycra is peak Newtown. Imagine a night of dance based exercise but with no set choreography, mirrors or dance teacher upfront – just the lights off, great music, and a hall full of strangers dancing like no-one's watching. No Lights No Lycra is instantly addictive and has since spread to every corner of the globe from Beijing to Brooklyn.
Camperdown Memorial Rest Park
Federation Road, Lennox Street & Church Street
This off-leash dog park is a local favourite for mix and mingling with your furry neighbours, sure, but once a year transforms into the epicentre of Newtown Festival, a family-friendly weekend of music, local art and of course, street food. The festival raises funds for the Newtown Neighbourhood Centre, supporting regular homeless outreach programs in and around the inner west.
Rising Sun Workshop
Whateley Street
While we're on ramen, this bike shop is one of the best ramen restaurants in town. That's right, you read that right!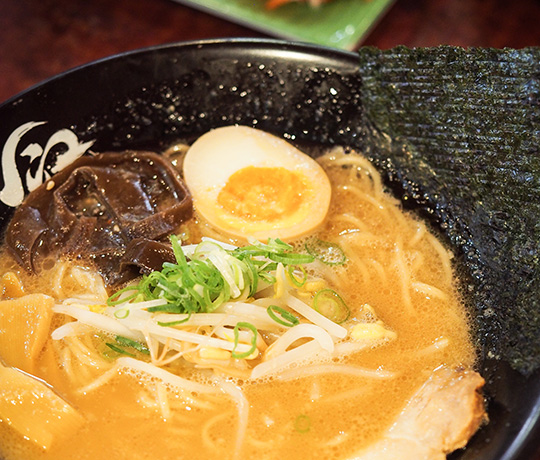 Courthouse Hotel
Australia Street
There are many beer gardens in Newtown, but "The Courty" is probably the most popular, and has been the watering hole of choice for uni students for years. It's filled to the brim with quirky knick knacks and equally quirky locals, there are probably few places better for a Sunday session.
Lentil As Anything
King Street
Newtown is the vegan capital of Sydney, and Lentil As Anything is the undisputed epicentre of it all. The food here is delicious, but it's its pay-as-you-feel system that makes it truly unique and keeps it available for everyone.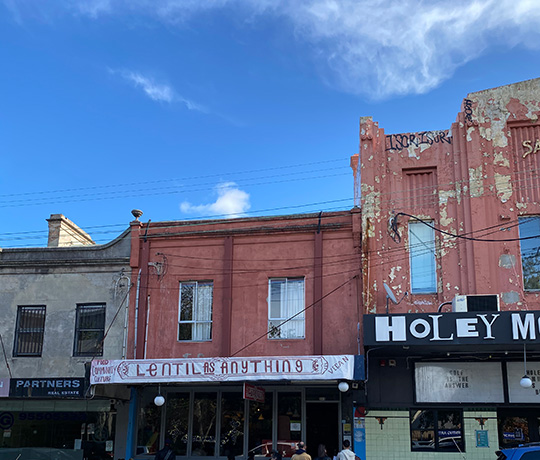 Better Read Than Dead
King Street
There are quite a few excellent book stores in Newtown, and I can easily lose a whole afternoon between them, but Better Read Than Dead is my favourite – especially for its staff recommendations that is always on point, and there's a whole mezzanine level just for cook books.
Lonely Mouth
Australia Street
Speaking of vegan, this new ramen stall opened by the makers of Ra Ra (another excellent Sydney ramen titan), I tried this for the first time with much skepticism. Where is the pork bone? What's going to give the broth that deliciously thick consistency? Well, I don't know what voodoo has gone into making these, but the sunflower and hemp seed shoyu is just incredible. I won't be giving up the pork bone option anytime soon, but this is a delicious alternative that I'll certain be back for!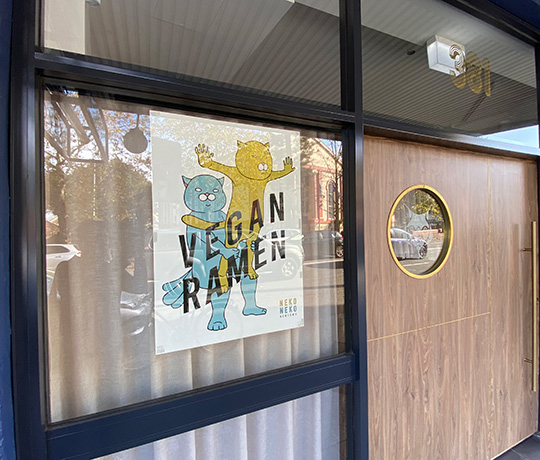 The Imperial Hotel
Erskineville Road
Made famous by Pricilla: Queen of the Desert, this queer institution is a must-visit for their drag nights. From drag bingo to drag dungeons and dragons (aptly named dungeons and drag queens), grab a beer and have a laugh!
Young Henry's Brewery
Wilford Street
Boutique Breweries might be dime a dozen now, but Young Henry's is considered one of forefathers of the Sydney craft beer movement. Not only do they serve great beer on tap, Young Henry's also has excellent taste in live music, so grab yourself a few tinnies (as the locals like to call it) and come down on a Saturday and get ready for a great weekend of entertainment.
1989 Arcade Bar
King Street
You don't have to be a gamer to enjoy this retro pinball, board games and arcade game heaven. Firstly, their cocktails are excellent, but at just $1 per game, it's a great spot to hang with your friends and meet new people without spending a lot of money.
The Jets – Rugby League at Henson Park
Centennial Street
I may not be much of a sports fan, but a day at the footy is a quintessential Aussie experience. Try to catch a home game for the Jets, as it's always a great day out. Grab a beer and a sausage sizzle and soak up the atmosphere.