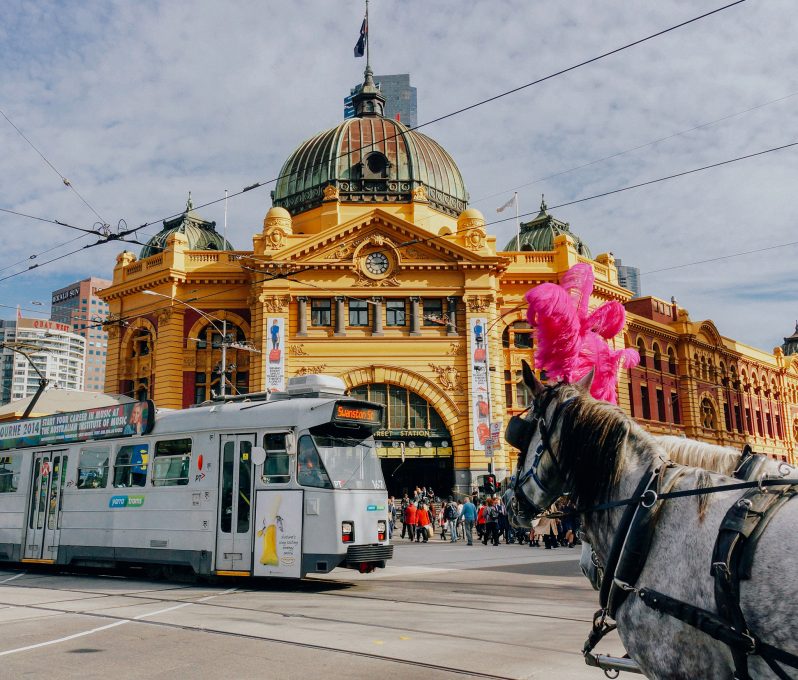 Moving To Melbourne Soon? Great, Because It's Arguably The Best Aussie City To Live In.
Melbourne is a fantastic city to live in. It's got a whole lot of charm, with heaps of things to see and do, thousands of places to eat and drink and it has an amazing culture and feel to it. For a young person, Melbourne is a great place to be, the opportunities to live, work, and study are countless. It's a city that is in high demand for international students to live, and rightfully so, with so much happening in such a central location, it's hard not to fall in love with the place.
If you're an international student, or just an Australian, who has decided they want to move to Melbourne, great choice! Whether you're planning to study there, work there, or both, Melbourne is the place for you. If you're a fan of coffee culture, arts culture and incredible food, you'll definitely fit in.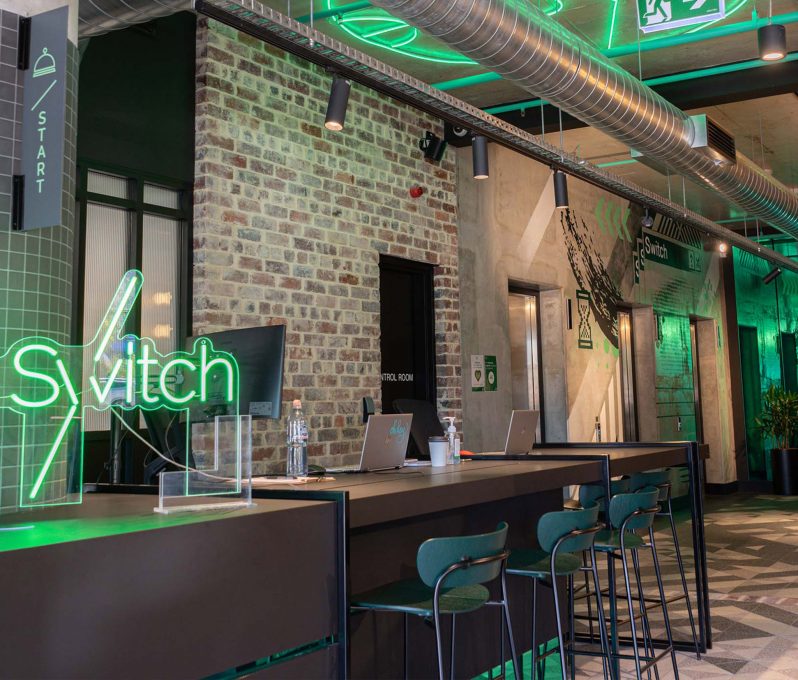 If you're looking at places to live, you can't go past living somewhere central. It's important to live in a prime location as you are then situated so close to everything, so you are connected by walking distance and easy public transport options. The Switch on A'Beckett Street in Melbourne is a great option for international students to live in the city. The Switch is modern student private accommodation, located in prime spots across the country. In Melbourne, The Switch's location is perfect as it is within walking distance from universities, cute coffee shops, amazing laneways, and eateries. Plus, living at The Switch gives you access to amazing amenities such as a staffed gym and well-equipped communal areas.
Check out some of the great things to see and do in Melbourne, through a potential day in the life. 
A Day In The Life Of A Student Living In Melbourne
Exercise – Start your day off right and hit the gym, go for a walk or maybe do some at-home yoga. If you're living at The Switch, there is a staff gym in the complex ready for you to use whenever! Besides that, there are a few gyms not too far from A'Beckett Street, such as Snap Fitness, Fitness First, or Vault Performance. If you're not into the gym scene there are also plenty of Yoga and Pilates Studios close by, such as Melbourne Yoga and Pilates and Downtown Studio. Or, you can simply go for a walk and explore what the neighborhood has to offer.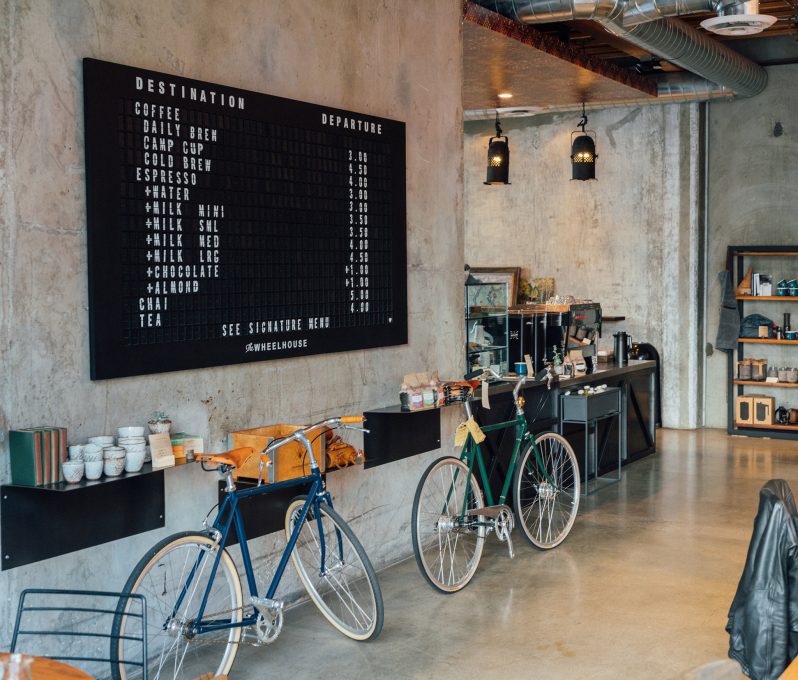 Coffee and Breakfast – Next stop, coffee (of course!), or if you don't like coffee, maybe a smoothie or juice! Catch up with friends for brekkie at one of the many trendy cafes in the area. To name a few, you can visit The Basement Cafe, Krimper Cafe, Little Nooky Cafe, and many more. It would be worth strolling around and checking out all the cafes in the area and seeing which one you like best! Here's where you can score the best coffee in Melbourne
University and Study – Located right near The Switch on A'Beckett Street are some of Melbourne's top universities, some of which are within walking distance! Melbourne Institute of Technology and University of Canberra have campuses that are particularly close. Edith Cowan University, Charles Darwin University, and Victoria University campuses are a little further but are accessible by bus and you can walk to them. So after your coffee, you can head to your uni tutorial or you can head somewhere to study. That might be your bedroom, a library, or one of the communal areas at The Switch (which are perfect for you to do some work). Whatever you prefer there's definitely somewhere close and accessible for you to smash out some study. 
Grocery Shop – Need some groceries? No worries, there are plenty of options close by for you to do your daily shop. There are a few Woolworths Metro's and grocers close by, some within walking distance which will make for an easy trip to buy all the things you need. Queen Victoria Market is also not far away, and you can buy fresh produce and yummy eats. You should also check out Melbourne's sustainable, urban, rooftop farm here.
Looking for somewhere for lunch? Checkout our top 5 brunch spots in Melbourne here.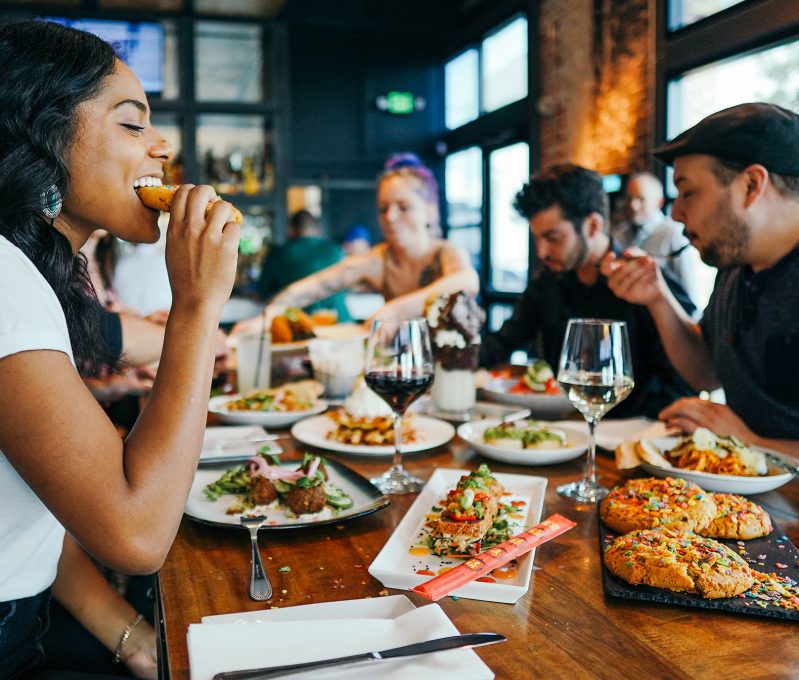 Drinks with friends – You might be keen to meet your friends for a drink after your long day – luckily for you, there are loads of options in the way of bars and pubs very close to A'Beckett Street. La La Land CBD is a stylish cocktail bar not too far if that's what you like. The Mint is also not far and has a great beer garden to hang out in on a warm afternoon. The Crafty Squire is another funky place to visit as it's a brewery and lively pub. There are literally so many options you will no doubt find something you and your friends will like.
Dinner at a Restaurant – After drinks, you'll probably be hungry and there are so many restaurant options you can choose from! From Italian to Indian to Modern Australian to Middle Eastern, whatever cuisine you love there will be a restaurant close by. Melbourne is renowned for its foodie culture and you'll no doubt immerse yourself in it sooner rather than later. 
Besides that day in the life, there is so much to see and do in the immediate vicinity of A'Beckett Street, or you can jump on a bus and venture into the CBD and you'll find a bunch of other great things to do. There are some great art galleries, including Flinders Lane which has the famous street art. You can also visit Chinatown and explore all of the fantastic eateries there. There is amazing shopping in Melbourne too, especially down Bourke Street Mall, plus there are other shopping complexes around the city. It's a nice day out wandering around the shops. 
Melbourne is very well-known for its vibrant and lively nightlife. If you don't mind a night out on the town then you'll love this city. There are quite a few different ones not far from A'Beckett Street, and in and around the CBD. Depending on what music you like or what vibe you're after, we're sure you'll find a club that you'll have a fun time in.
As soon as you get to Melbourne you'll quickly fall in love with the city and as an International student, it will be a great city to base yourself in while you complete your studies in Australia.