We sat down with The Custom Backdrop Co. to talk about how to build an online side hustle, build your start-up and make money starting a small business online.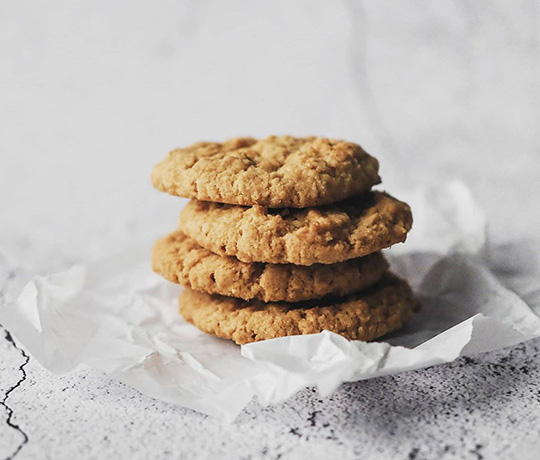 Australia's pretty affordable overall, but let's face it, it's always nice to have a little extra money for expenses, going out to dinner with friends, or to treat yourself to a little shopping.
When you're studying full time, it's hard to find the extra time to also have a part-time job. Positions like bartenders, baristas, or waitering are popular, as are retail assistants, but these positions are quite competitive (especially thanks to COVID-19) and often require previous experience.
Thanks to the internet and the popularity of online shopping, there is now a new avenue for savvy students to turn their side hustle into an extra income: by creating your own online business.
There are lots of ways to get started, and you often don't need much capital to get you going. You can create your own products to sell, or resell other popular items and make money from drop-shipping or becoming an Amazon affiliate.
For some inspiration and tips, we chatted to Luke, founder of The Custom Backdrop Co., a successful new Australian online business that started from his own living room in 2018 providing backdrops for those wanting to shoot awesome product images from their own homes!
What gave you the idea to start your 'side hustle' The Custom Backdrop Co.?
It actually started out of necessity. I'm a photographer and I was hired to do a food product shoot for a new organic cracker brand. I was looking for some backdrops that would show off the product but still be wipeable because I knew we were going to make a mess. After looking all week online, I couldn't find anything that wasn't a stock-standard colour and in a portable size. Or if I did, they were stupidly expensive. We had access to an A1-size printer, so I decided to experiment with my own paper stock and backdrop designs to suit the shoot. It worked out pretty well, and because I got to custom-match my own backdrop with the shoot, the photos came out beautifully and the client loved it.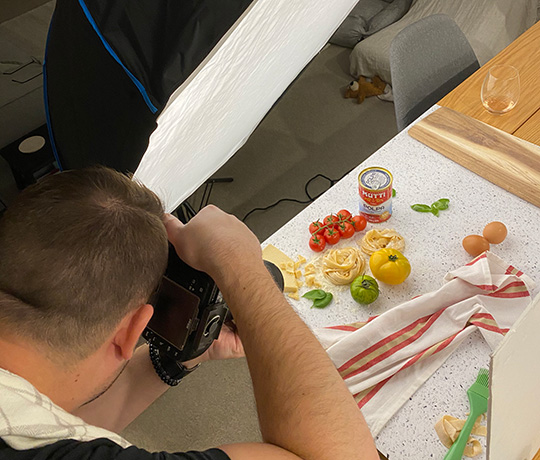 How did you start selling online?
Once we knew there was a gap in the market, we quickly set up an online store on Etsy just to see if other photographers might be interested to buy it. It wasn't instantly popular overnight, but we started to get a few orders here and there. When COVID-19 hit Australia around February 2020 and restrictions on public gatherings started, we lost a lot of our existing bookings like weddings and portrait shoots. So we decided to give this a proper go and set up our own website. Maybe because at the time a lot of businesses were forced to shut shop and had to start selling online, we picked up quite a bit of business and started to see our popularity rise.
What were some key challenges to starting your side hustle?
There are a lot of tools and sites out there to help you start selling your creations online, but the most important thing is to make sure you have a market for your product. No matter what you're selling or want to sell, really ask yourself: who is this product for and is it helping solve a problem they have? That's why we started experimenting on Etsy first. We went through a lot of designs we thought would be popular, but didn't sell.
Once you've experimented and have some early success, move on to your own platforms right away. Etsy, amazon and eBay for example are great places to test, but they do take a significant cut from charging you listing fees, to transaction fees and monthly fees. So there's often very little left at the end. It's cheap and simple to buy your own domain and start playing with website builders like WordPress or GoDaddy. It's worth building up your subscriber lists and driving your own traffic so you're not paying a middle-man.
That's the challenge: these things may be simple, but that's not the same as easy, and it does take time. Maybe because I'm a designer at heart, but picking website templates and making sure it's as smooth for the user as it can be takes a bit of experimenting. But it's well worth it in the end. The good thing about it being an online business though is that I can work on it any time of the day; so I fit it between other jobs or studies so it's much more flexible than having a shift job.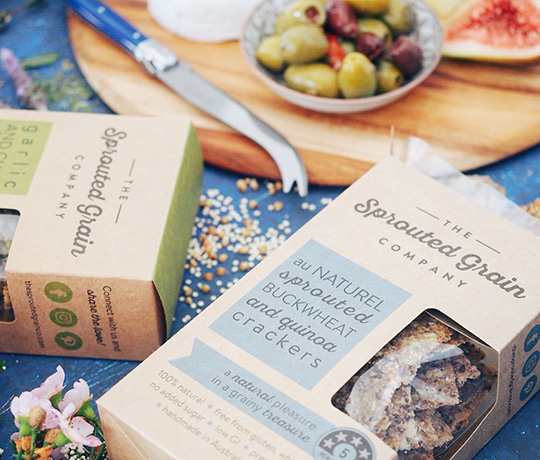 Any lessons or small business tips you can share with our readers?
Building up your social media following is really important and I think a big reason for our success. Especially on Instagram. Our backdrops are naturally skewed to creating beautiful content, of course. But having a consistent, high-quality presence on Instagram and Facebook helps you build trust and give people a place to get to know you and what your products can do for them. Constantly finding new inspiration for social content can be time-consuming, but for us it can be a lot of fun too.
When you do start trading as yourself, make sure you register your business and get an ABN, and then understand what your tax obligations are. Once you have, save all of your receipts and get to know what is or isn't tax-deductible. You don't want to get hit with a giant tax bill at the end of the financial year, so if you're smart or have a good tax accountant, they'll be able to show you what to claim so you stay on the right side of the ATO. Do this upfront because you don't ever want to risk someone else taking your name (or your domain), but also if you learn upfront how to structure your business or which recipes to keep, it'll all be much simpler.
The biggest tip for me is to stop worrying and test everything. We have over 20 different designs and we keep adding more on our website almost every week. I can spend ages designing new prints or agonising over which colour is best, but ultimately your customer is your boss, so put them all up and let your data tell you which is popular and which is not. Sometimes the results will surprise you, so stop second-guessing. Follow their lead!
Also, there's never going to be "a right time" to get started. So just take it one step at a time and keep experimenting. I started Custom Backdrop Co. properly in the middle of a global pandemic. No-one in their sound mind would have planned to do that and our business has just been growing day-by-day since!
Finally, as a business owner, you'll always have FOMO: a fear of missing out on doing something. Should I redesign my homepage? Should I be posting more often on social media? How much money should I be spending on ads? There's always something to tinker with, something to add, or something that's worth your attention. You can always do more – don't let it overwhelm you or make you feel insufficient. Just take it one step at a time.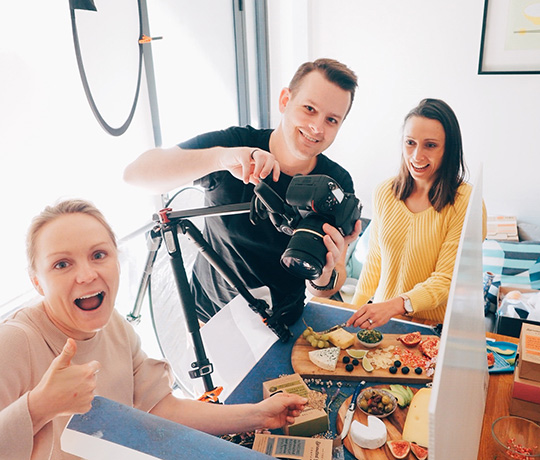 So is building your side hustle online really worth it?
Our online store really does take up a bit of time and requires constant effort, but if you have a good product and represent yourself authentically and not just out to make money, it's a pretty fulfilling job.
First of all, the initial set up and designs definitely took a bit of time, but now that we've got some great customers giving us referrals and good reviews, and we've created the marketing channels that help us get the word out there, it's starting to tick along nicely. Most of my time is now spent creating new designs or continuing to test new materials. We want to keep innovating and evolving the business, so the work never really stops.
Most of all, you get to be your own boss. Not only do you get to set your own hours, I don't think I can go back to a company and work for someone else! By having your own business, you know all the effort and blood, sweat and tears you're pouring into the job is for yourself. Not for someone else.
There's a quote I read that said "If you don't build your dream someone else will hire you to help build theirs." If you're looking for a 9-to-5 career where you can just leave the office and not worry about it, I respect that. But building Custom Backdrop Co. lets me not just make money to pay bills, but I'm creating something that I really believe in, uses my creativity and passion every day, and is mine. It makes any late nights or tough decisions so much more fulfilling.

Looking for more tips on build an online side hustle, inspiration or how to successfully build your brand? Check out these articles!