If the library isn't your thing when it comes to studying, don't stress because there's no shortage of productive study spaces in Melbourne.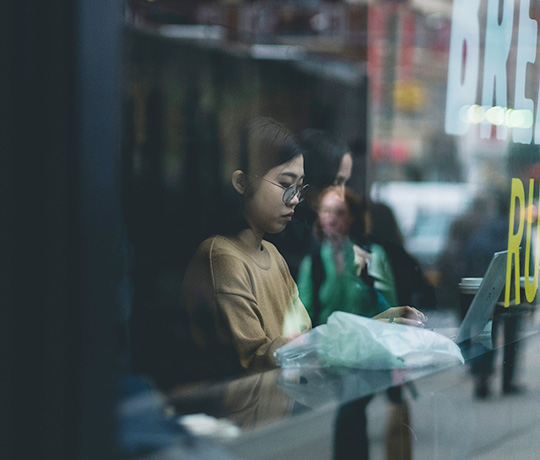 When it comes to ideal studying spots, libraries are usually the first thing that comes to mind. There's a number of reasons for that; it's quiet, all your resources are in one spot, it's hours are specifically accommodated to students and you're able to stay focused for long periods of time.
Whilst there's perks, particularly if it's at your university library, sometimes it's good to break away to different locations. There's only so much using the top study tips can do. You may be sick of hearing the sound of your own thoughts or that the library atmosphere is too intense and rather bleak. It's certainly good to mix it up a bit, between cafes, parks and other forms of coworking spaces. In fact, we think a change in scenery is good for your mental health, whether it's outside in the fresh air or in a lively cafe where we're sure that some people watching will give you new found inspiration. Who knows, maybe you'll find something that suits you better!
Study Spot #1 Coworking Spaces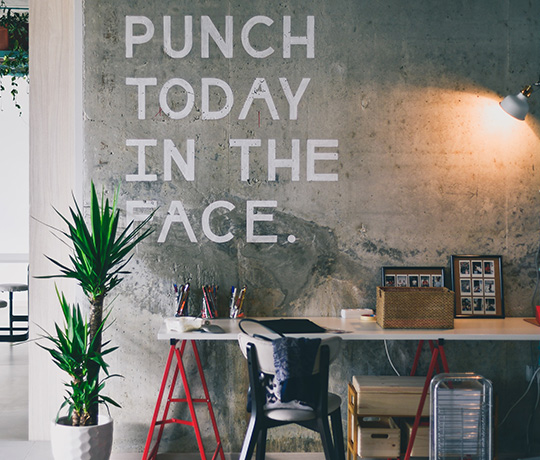 Coworking spaces are all the craze right now. A facility that offers desks and spaces through a booking system for those who want a cooler and more social vibe than the university library. It's a more communal atmosphere, with trendy interiors, coffee machines and sometimes even a bar. If you're a creative at heart, you're probably more suited to a space like this. You'll feel inspired on the daily by the entrepreneurs, journalists, freelancers and the like that gather here. It's also a great way to make new friends and meet people in the industry.
Not only that, you can book meeting rooms which would be great for group assignments. The only drawback is that as opposed to a free library, coworking spaces may cost you with varying prices. You can usually choose between memberships that are permanent, annual, monthly or daily. Electron Workshop is an affordable (and sustainable!) option that uses 100% green energy. They offer full access from 9am to 5pm between Monday to Friday either on a monthly membership of $275 a month or $25 for the whole day. There's a kitchen, a ping pong table and even a cinema where they run regular screenings.
Study Spot #2 Cafes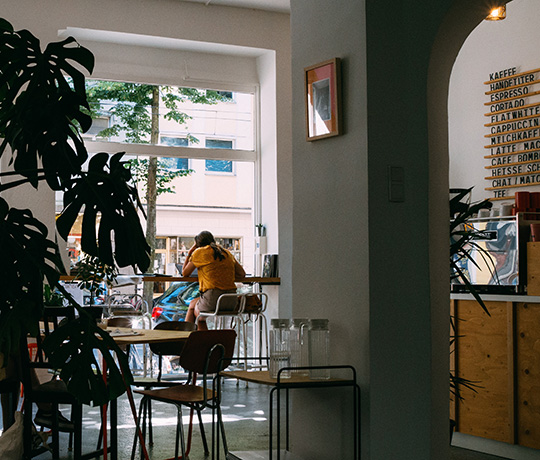 For the times when studying seems unbearable, studying in a cafe is second to none. We've all been there with mental roadblocks and feelings of 'I'm just over it'. Sometimes all you need is a comfy seat with a tasty sandwich and your favourite coffee beside you. Luckily for you, Melbourne's considered the coffee capital of Australia. So there are plenty of cafes around with access to the all important strong wifi and space to work on group assignments.
One of our favourites is Mr Tulk, a spacious and gourmet cafe situated right next to the State Library of Victoria. How convenient! You get the best of both worlds here depending on your mood. It's a very popular spot amongst students from both Melbourne University and RMIT. There's coffee, a delightful menu and a happy hour every Friday afternoon. Another fantastic cafe for studying is Poolhouse Coffee, offering free wifi all day. Get your caffeine fix alongside a Vietnamese roll or Reuben Toastie. After endless coffee refills and wifi? Then Queensberry Pour House is where you should go. It's a heartwarming and cosy cafe that has cakes, vegan treats and sandwiches all within arms reach.
Study Spot #3 Parks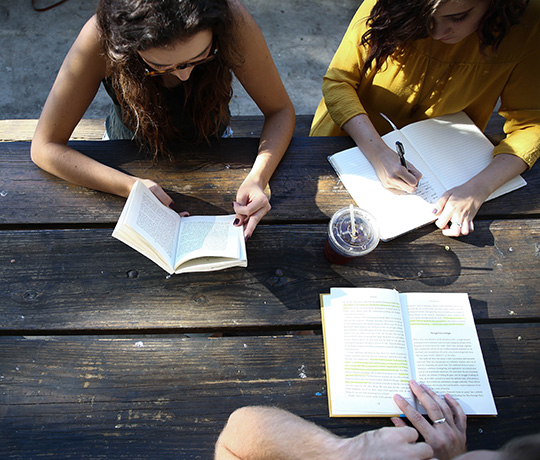 Being cooped up inside all day isn't good for anyone. And whilst a walk or exercise routine can usually suffice, sometimes you just need to be in fresh air a whole lot longer. Plus one of the best reasons to even study in Australia to begin with is the amazing weather! For a refreshing take on studying, you should give it a go in the great outdoors. Thankfully, Melbourne's got quite a few outdoor and public places for students.
If you're studying the old fashioned way of writing notes, or have readings to go through for the week then pay a visit to the Royal Botanical Gardens. Lay out a picnic rug (bring some cushions if you can to take your comfort to the next level) or find a seat, put your earphones in with your favourite study playlists and get ready to buckle down. You'll be surprised at how productive you are and how accomplished you feel afterwards, by ticking things off the to-do list but also enjoying the weather outside. For a more energetic atmosphere, you could go to the Federation Square or Queen Victoria Market which are both home to seriously good wifi. Not to mention great procrastination people watching…
Study Spot #4 Student Accommodation Study Spaces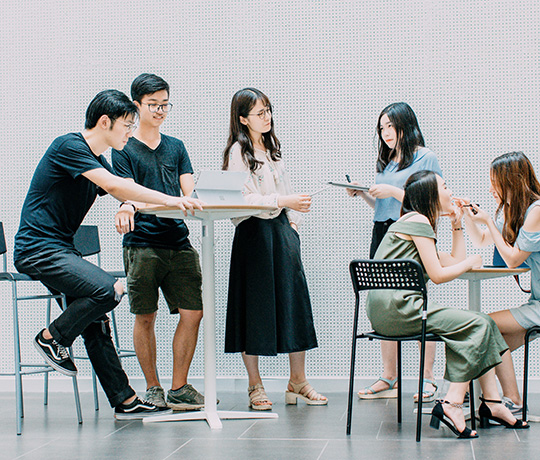 For those of you that are staying in student accommodation, you should utilise your study space as much as you can! These areas are a mix between a library and coworking space. It's communal and contemporary but also a place where you can get some serious work done and meet like-minded people within your own home! The internet is high speed (and free!), there's often access to academic support and there are usually events held that cover a range of skills from resume writing to networking.
Most student accommodation buildings offer an array of seating options from booths to beanbags. Whether it be on a table, lounge or in a private booked room, it's all made easy for you. Here, studying is healthily combined with socialising. You may even find a new buddy who's doing the same degree as you where you can both help each other. Who says studying can't be fun?