From the coastline beaches of Bondi to Indigenous art over 2000 years old to walking across Sydney Harbour Bridge, here's our top 8 iconic Sydney walks to add to the bucket list.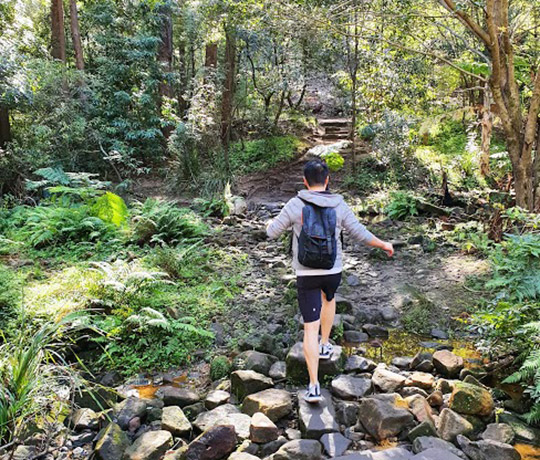 Part of the reason why I love living in Sydney, aside from the amazing food, is our gorgeous weather. Sydney is also home to the beautiful harbour and so many incredible lake and river walks. It's the perfect way to unwind from a stressful week or exam period, or just as an excuse to catch up with friends. So without further ado, here are my top 8 iconic walks you need to try in Sydney!
#1 Bondi to Bronte (2.3kms, one-way)
This one is a Sydney classic – you've got to do this at least once in your time here. It's an easy walk, and a great way to entertain overseas guests too. Start at the iconic Bondi Icebergs, and wind your way through to Bronte. If you love swimming, grab your snorkel and flippers too and take a dip when you reach Bronte. There's beautiful coral and marine life to explore right there on the beach. For extra brownie points with the family, take them here while the Sculpture by the Sea exhibit is on. It's usually from late October-November. During this time, the 2km park and coastline is dotted with local and international sculpture art exhibited for free!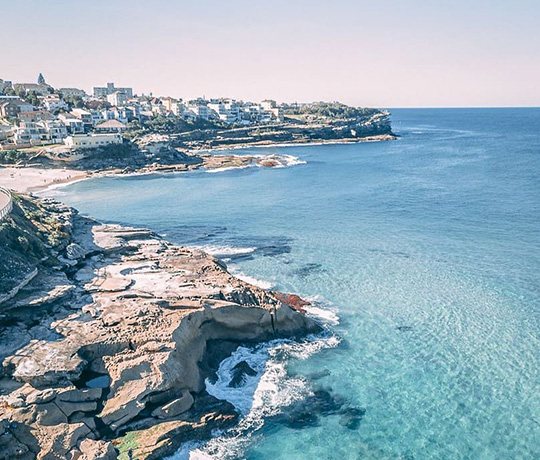 Manly to Spit (9km, one-way)
This one is a little more of a time investment, but no less iconic. Start from Manly Wharf (you can even start with brunch at any of the excellent cafes here), meander your way through the coastal bush of Dobroyd Head, through Clontarf and onto Spit Bridge. It's well-connected by public transport (ferries to Manly and busses from Spit Bridge) and en route you'll see aboriginal art, scenic lookouts and even a hidden waterfall if the weather conditions are right. The path is clearly marked and there's excellent cell reception throughout, so follow Google Maps (but don't forget to download an offline version, just in case!) and you're all set.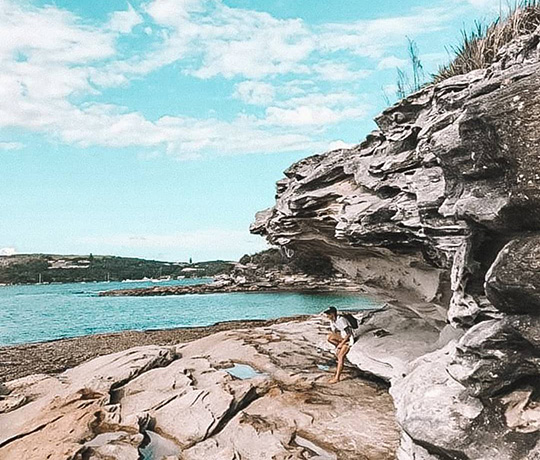 Aboriginal Heritage Walk,
Ku-ring-gai Chase National Park (4.4km loop)
This walk is an hour away from Sydney CBD and you'll need to pay a national park entrance fee (of just $12), but it's well worth the effort. Firstly, the view from the West Head lookout is stunning, but this track will take you by Red Hands Cave, where you'll see 2000 year-old engravings and hand markings made by the Guringai people. Pro tip – avoid the families and cyclists and spend some time on Resolute Beach, a secluded sandy cove that you can only reach on foot or by boat.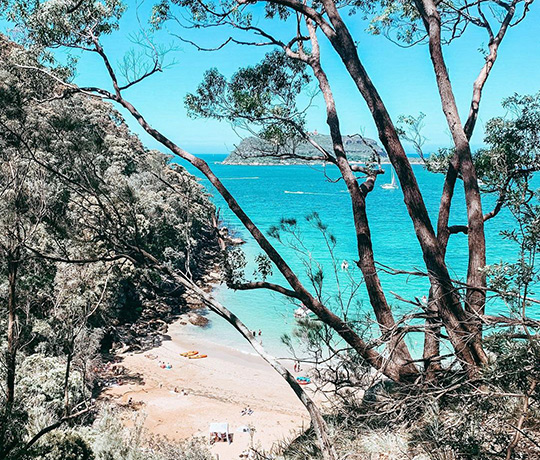 The Harbour Foreshore Walk (7km one-way)
This walk is a must for first-time visitors to Sydney. Start your walk at Barangaroo and follow the foreshore to Sydney Opera House, see the Harbour Bridge, through to the Botanical Gardens, Mrs Macquarie's Chair and end at Wooloomooloo. Reward yourself with a Harry's Cafe De Wheels famous Tiger Pie with Mash! It's a moderate walk but probably one of the most scenic (and free!) ways to explore Sydney.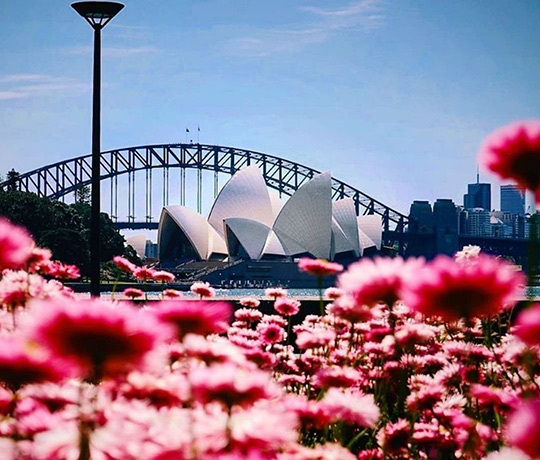 Sydney Harbour Bridge to South Head (18km one-way)
This walk is an extension of the Foreshore walk and is definitely not for the faint hearted. A little bushwalking experience is recommended before tackling this one, but, if you're keen, it is considered one of the best coastal walks in the world. Start with the foreshore walk and continue on from Wolloomooloo to Rose Bay, and join the Hermitage Foreshore Walk. From there, round the headland at Nielsen Park and head on over to Watsons Bay. Try to time it so you're here for mealtimes, and grab some fresh seafood at the iconic Doyles Fish and Chips at Watsons Bay. From here, follow the scenic South Head Heritage Trail as it loops around the headland.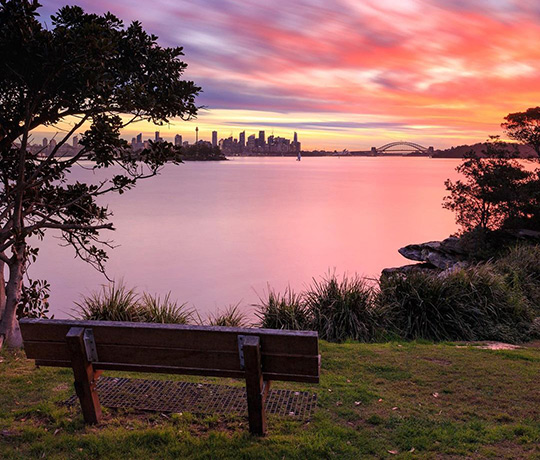 The Bay Run (Canada Bay) (7kms circuit)
Ok, so it's called the Bay Run, but you can walk this at an easy pace in just around an hour. This scenic walk is a Sydney local's favourite, so not many tourists would have experienced it (shh, don't tell them I sent you!). The loop trail circles around Iron Cove and crosses over Rozelle, Lilyfield, Haberfield, Five Dock and Drummoyne in the inner-west of Sydney. The trail is also a cycle track, so if you have a bike, it's a beautiful ride around the cove. The trail is dotted with cafes and amenities so there's plenty of opportunity to stop and refresh along the way.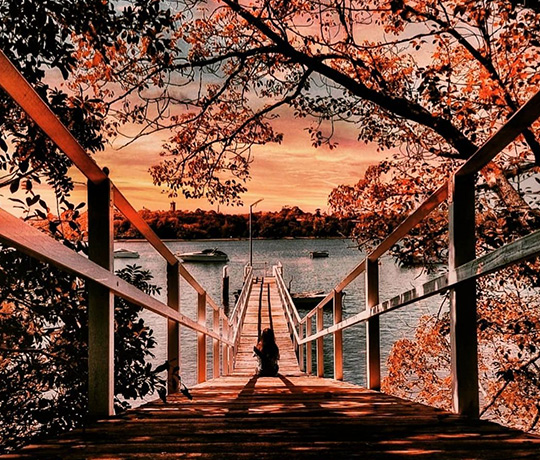 Parramatta Lake (4.2km circuit, with shorter options)
If you're living towards the west of Sydney, this is an excellent option for a weekend hike and picnic. There are three trails here to pick from, all of which are pretty gentle and circles the beautiful Parramatta Lake. There are several gorgeous outlooks here so be sure to take your camera!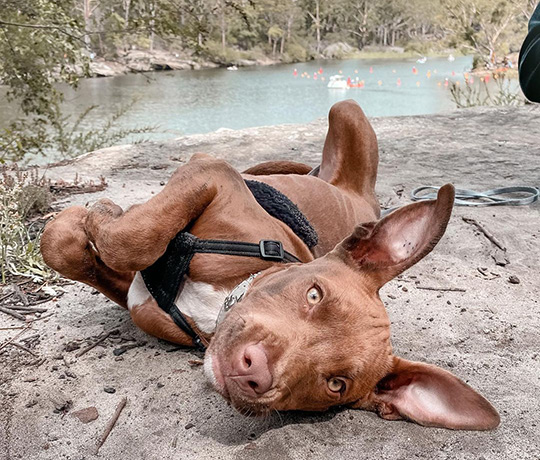 7 Bridges Walk (27km circuit)
Ok, this one is a commitment, and many people do this particular route with the Cancer Council to raise funds every year. But, this route is open to the public year-round, and if you're a serious hiker, this is a great way to see the city. As the name suggests, the walk covers 7 iconic Sydney bridges: Sydney Harbour Bridge, Pyrmont Bridge, ANZAC Bridge, Iron Cove Bridge, Gladesville Bridge, Tarban Creek Bridge and the Fig Tree Bridge. You'll also walk across some popular Sydney suburbs so there'll be plenty of food and rest options along the way. There are also many public transport points, so if you've had enough along the way, you can always exit and continue another day without being stranded in the bush!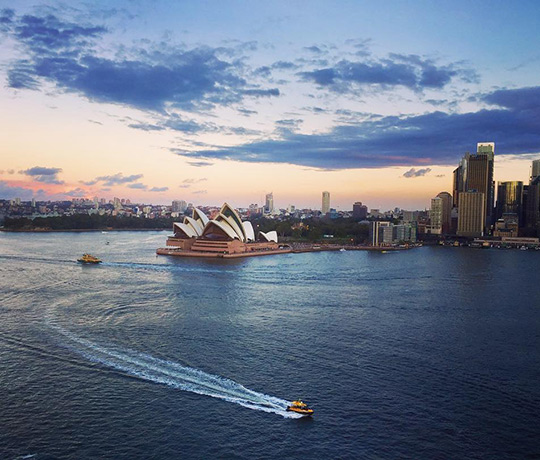 Tried out all of these iconic Sydney walks? Make your way down to Adelaide to try some equally as incredible walks in South Australia's epic landscape.