Sustainable Christmas Gift.
Christmas is just around the corner, and after the year we've all had, we all deserve a little treat to lift our spirits.
Nothing brings more joy than seeing the face of someone we love light up when they receive an unexpected gift. Christmas is the perfect time to reach out and say "I love you", and it doesn't have to be expensive.
As they say, it's the thought that counts.
And while we're sparing a thought for our loved ones, we can also treat our planet with a bit of TLC with the shopping choices we make.
This year, there seems to have been an explosion of conscious businesses and entrepreneurs creating beautiful and lust-worthy gifts that are perfect for gifting this Christmas.
Though this is not an exhaustive list, here are 15 of our favourite sustainable Christmas Gift ideas this season to inspire your Christmas shopping.
Sustainable Handmade Jewellery
Fashion trends may come and go, but a beautiful piece of jewellery can last a lifetime. We've all heard of the importance of choosing Fair Trade Diamonds, but considering the origins of the metals or the manufacturing process can be just as important.
Sydney designer Momoko Hatano uses small batch, traditional handmade methods to minimise waste in production. She also uses upcycled materials wherever possible, and consciously creates timeless designs to ensure they can be enjoyed for many years to come.
Her gorgeous collection draws inspiration from simple, Japanese aesthetics and includes freshwater pearl necklaces, delicate gold and silver rings and timeless earrings that compliments and elevates any style.
Stone Notebooks and Paper Range
As much as we love digital gadgets, nothing beats paper when it comes to daily planning or scribbling.
Well, that's until we laid hands on Karst. Designed in Sydney, Karst Stone Paper is made from calcium carbonate recycled from construction and mining waste. No trees, water, wastes, acids or bleaches are used to produce it, and the manufacturing process uses 60% less energy overall.
Most of all, the results are stunning. It's the whitest, smoothest paper (can we still call it paper?), and it's tear-resistant and water resistant. Perfect if you're a coffee lover who is a little challenged in the spatial awareness department.
Karst has a beautiful journal and notebook range, as well as practical and intelligent planners to help get organised for 2022.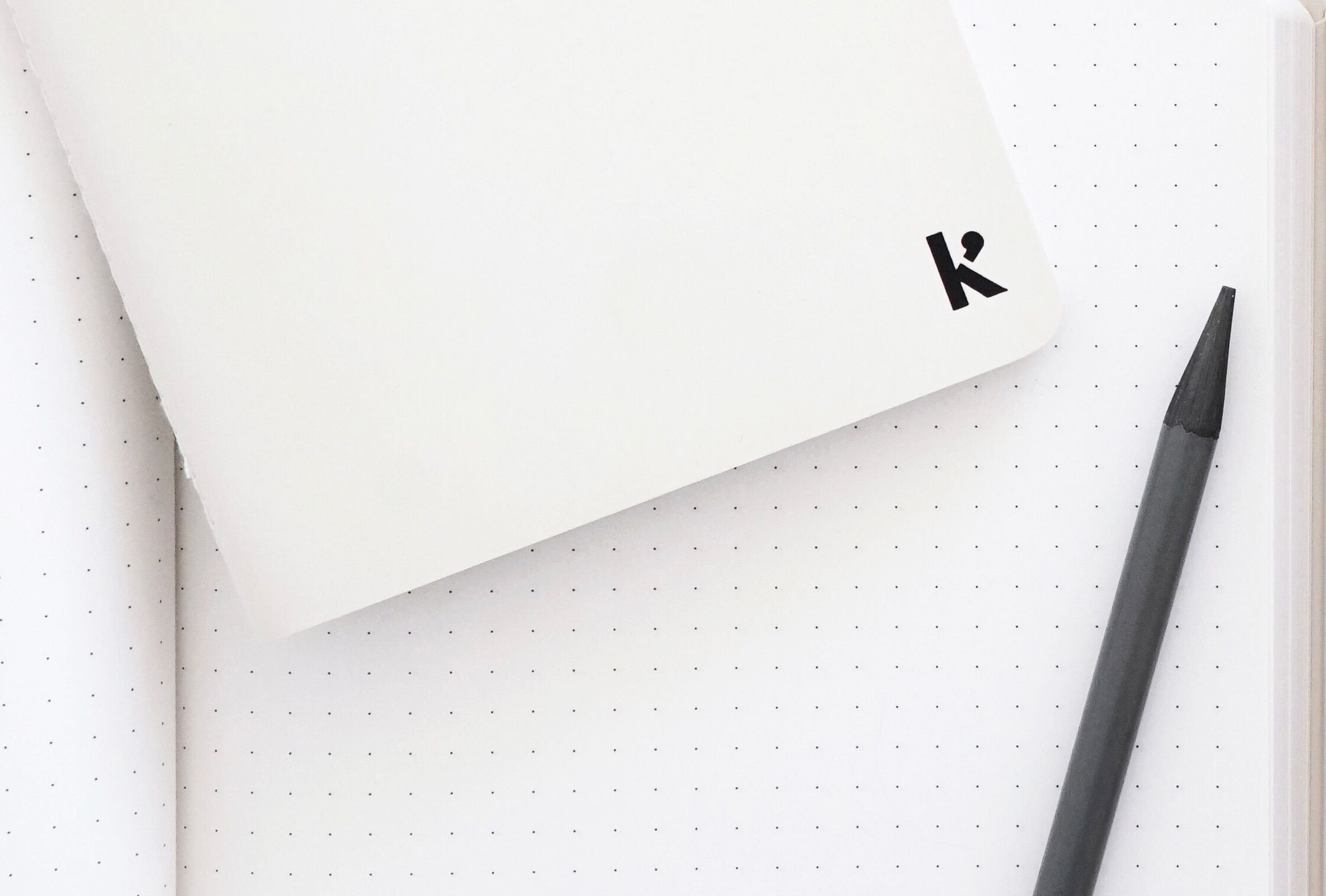 Plantable Pencils
If you love your stationary, then tell Santa to get you a pack of these loveable pencils from Sprout.
Yes, these graphite pencils are non-toxic, biodegradable and made using sustainably harvested wood (meaning that every time a tree is harvested, another one is planted), but look closer.
On the tip of each of these unique pencils is a small seed capsule. When the pencil is too short to be used, plant it in the ground and let it blossom into a daisy, sage or even a forget-me-not.
The warm fuzzy feeling you get reading each pencil's bespoke love note just seems like a cherry on top of a very sustainable cake.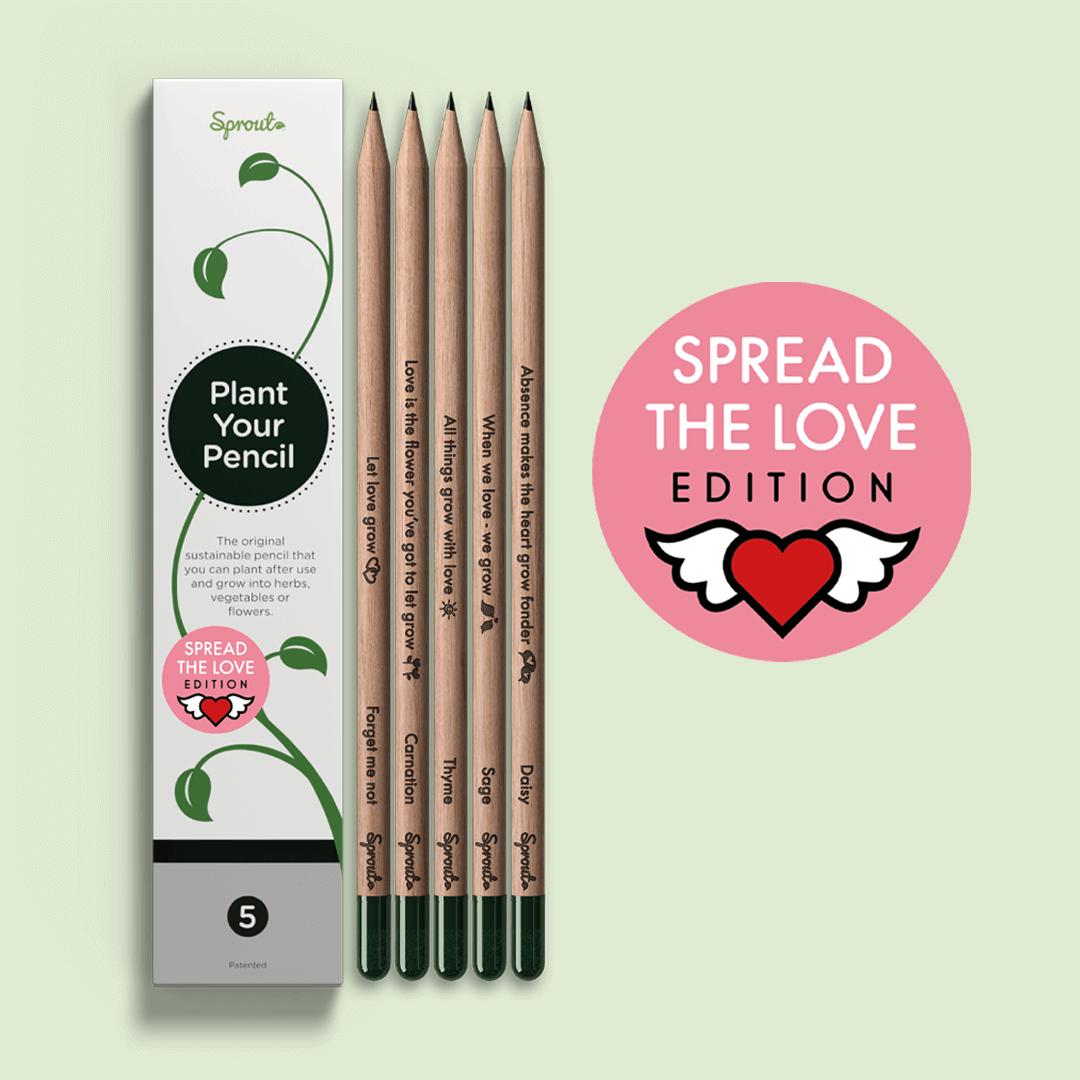 Small Batch, Sustainable Hampers
There's nothing like the joy of receiving a hamper and pulling out item after item of yummy, delicious treats. It's a little bit fancy and is a promise of more happy moments over the dinner table to come.
PrettyGreen is an Australian company passionate about local business. Each of their 300+ products and gifts are sourced from small-batch, independent businesses. Whether it's mustard, pickles, wines or ceramic mugs, each producer has a story and didn't travel a million miles just to end up in the hamper, which is 100% recyclable, of course.
Best of all, they've organised gifts by occasion, tastes, price and even dietary requirements. There truly is something for everyone here.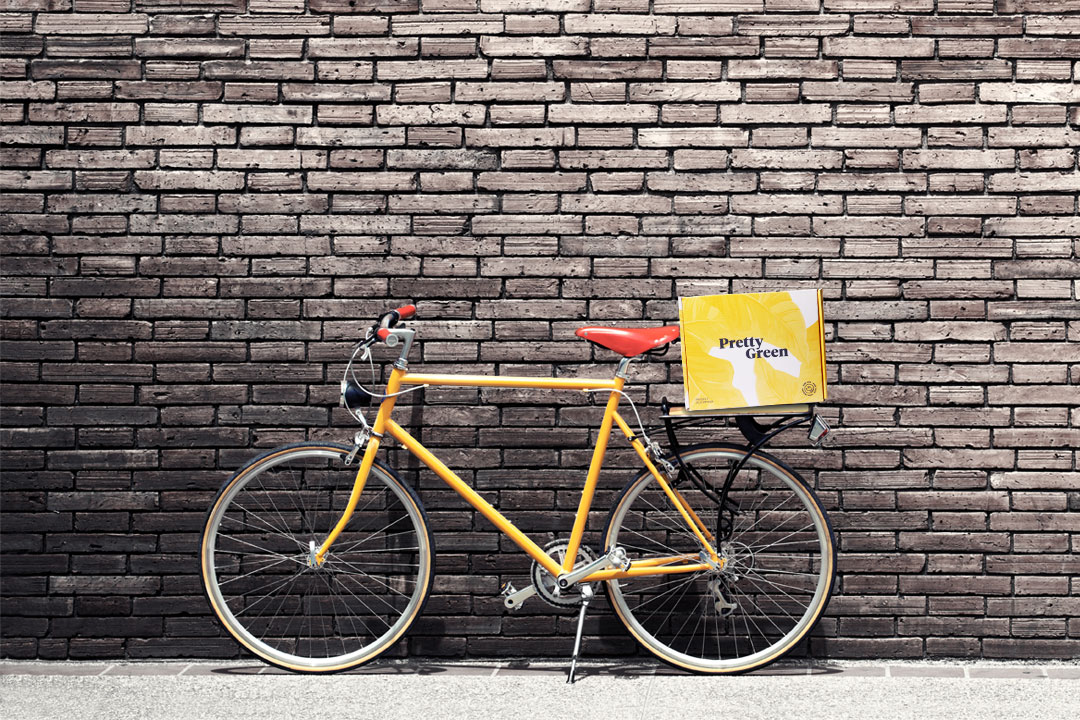 Reusable Silicone Pouches
We know that tupperware is the enemy, if only because it turns perfectly pleasant dinner parties into sales conferences, but it was a step in the right direction and there hasn't been a great replacement… until now.
To say we have become evangelical about silicon pouches this year is an understatement. These versatile little pouches are plastic-free, clear and airtight. They can be used for pack lunches, refrigerating leftovers; they can be put in the freezer or popped into the microwave… best of all, they stand upright, saving precious room in your fridge or freezer.
Our only complaint is they often come in a pack with a variety of sizes, each with varying degrees of usefulness, but as a gift, it's a great way to cover all your bases.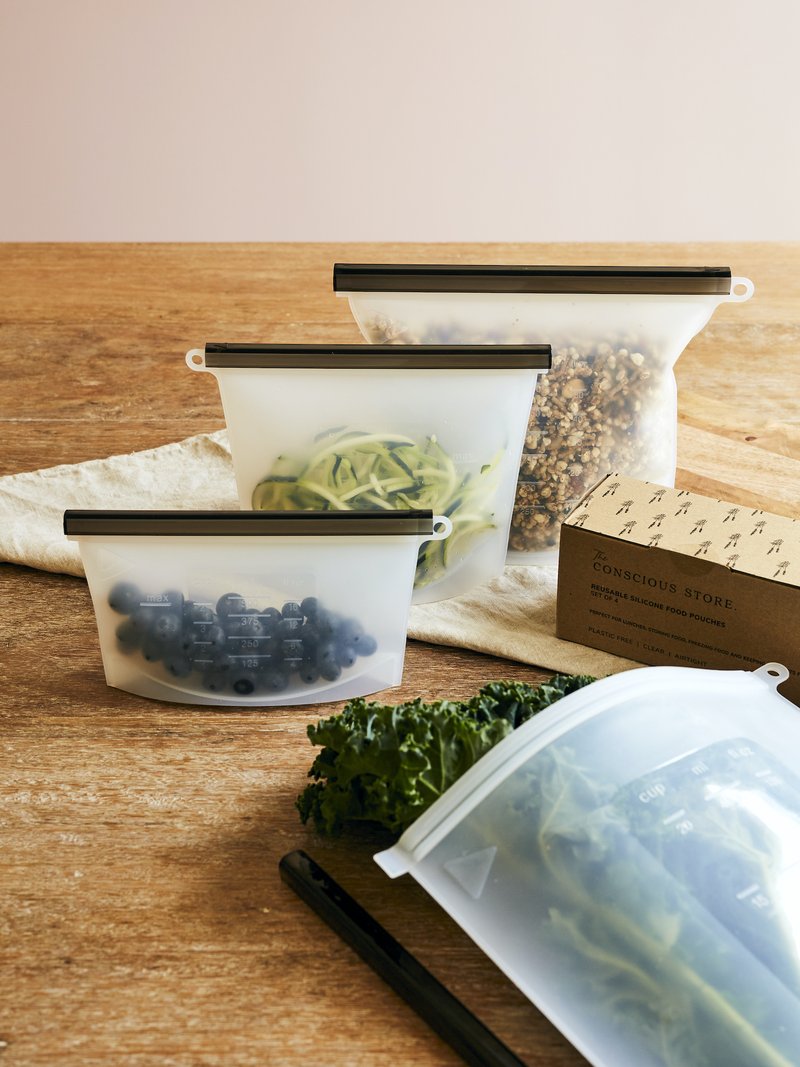 Vegan Food Wraps
Speaking of leftovers, beeswax wraps have been on the market to replace cling film for many years now. And thankfully so: every year, 150,000 tonnes of cling film still makes its way to Australian landfills.
Early designs of beeswax wraps, though, are tacky to the touch, as it relies on body heat to melt and mould the wax. This year, we discovered vegan food wraps, which is gentler to the touch, and works just as well for wrapping cheese, produce or sandwiches.
It's also much easier to handle than silicon covers when it comes to wrapping bowls of leftovers, and seems to be easier to clean than beeswax.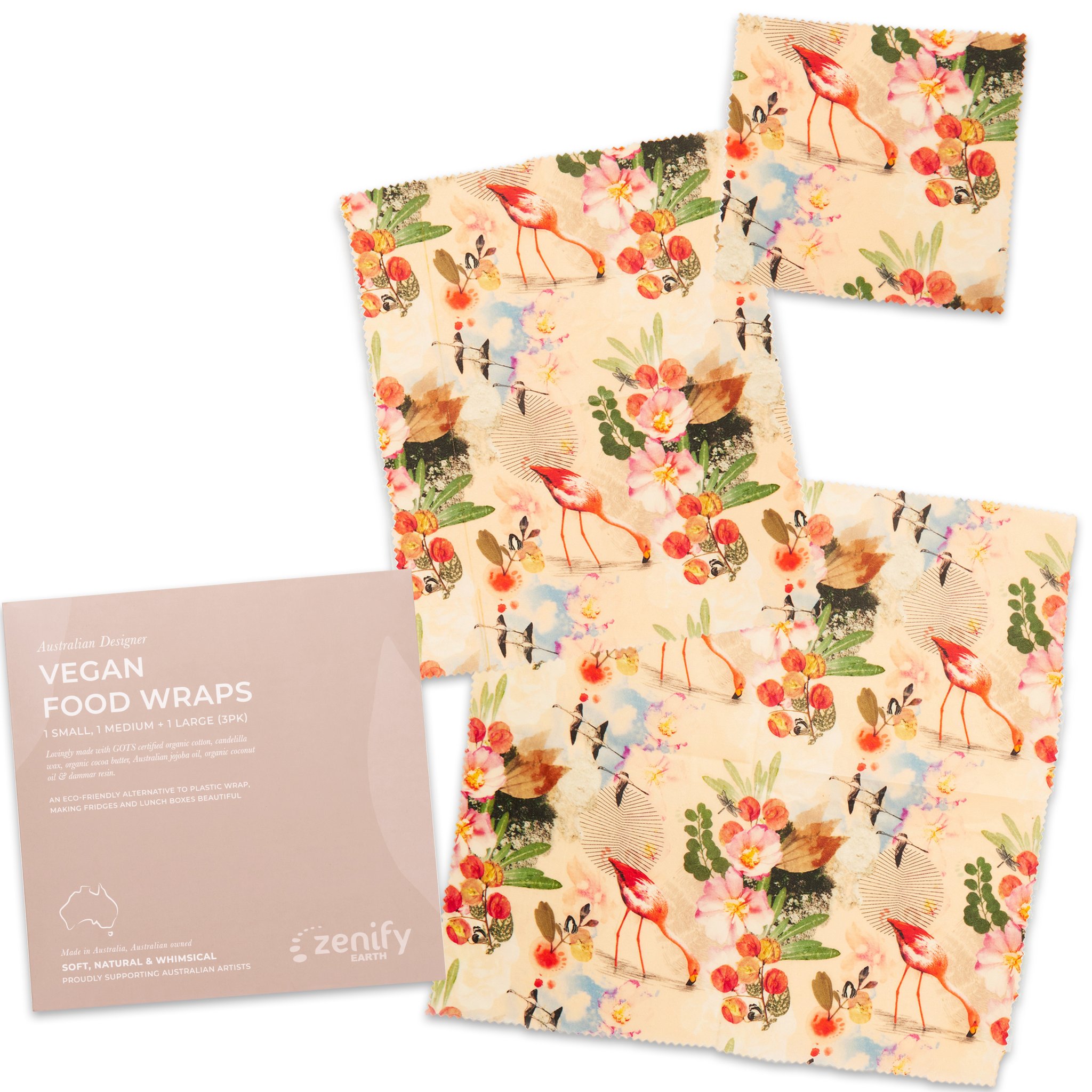 Silicone Baking Mat
Many of us in lockdown have discovered or rediscovered baking, so this next gift is perfect for budding Bake-Off contestants.
Similar to coffee cups, baking paper has a wax coating, making them non-recyclable. These silicone baking mats are odourless, hypoallergenic, and stain resistant. Being oven-safe for up to 230 degrees celsius, they can safely replace anything you need to put in the oven.
Silicon also has no open pores to harbour harmful bacteria, and best of all, they are freezer safe, microwave safe and dishwasher safe, making them perfect for us messy bakers.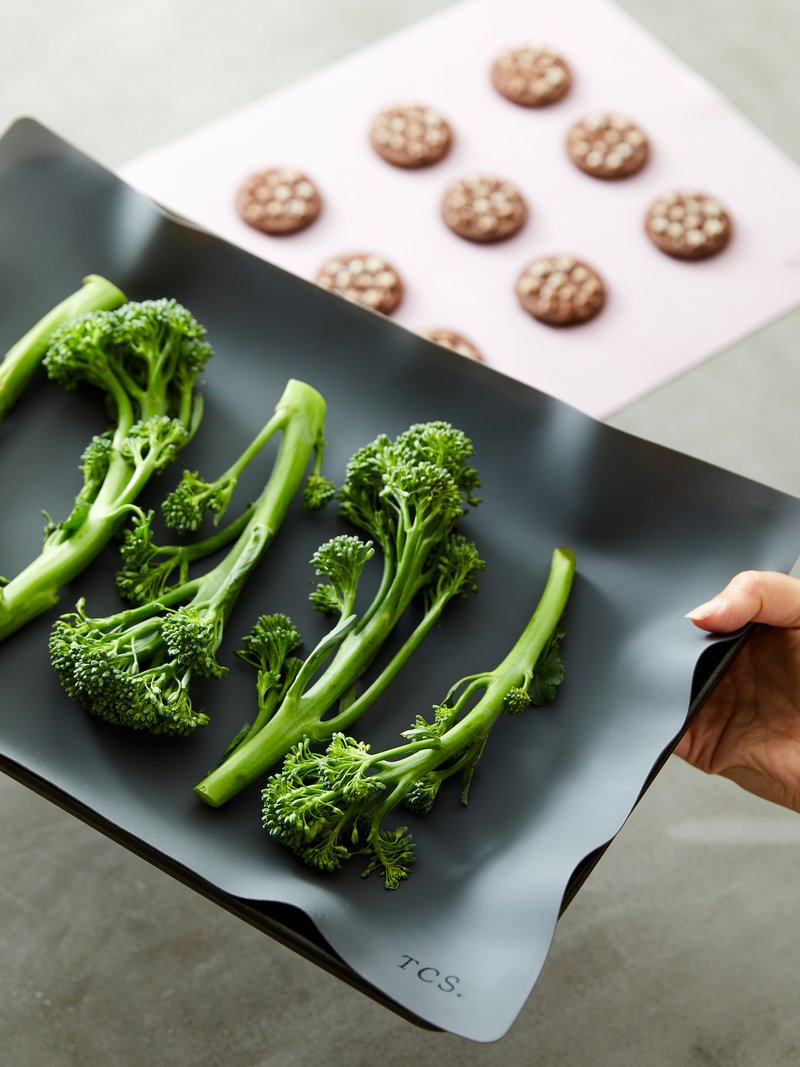 Unpaper Towels
For the messy chefs in us, paper towels are a must in the kitchen. From wiping up spills to blotting food, these are infinitely useful, but did you know that to make one tonne of paper towels, 75,700 litres of water is used and polluted?
We're not here to guilt you. And you won't need guilt to motivate you when you see Unpaper Towels.
These reusable wipes come in a tear-able design, allowing you to clip and unclip this roll of 5 towels as you like, or use them as individual napkins. They're made from sustainable bamboo, are super-absorbent, and come in a wide range of designs to add a touch of fun and colour to any kitchen.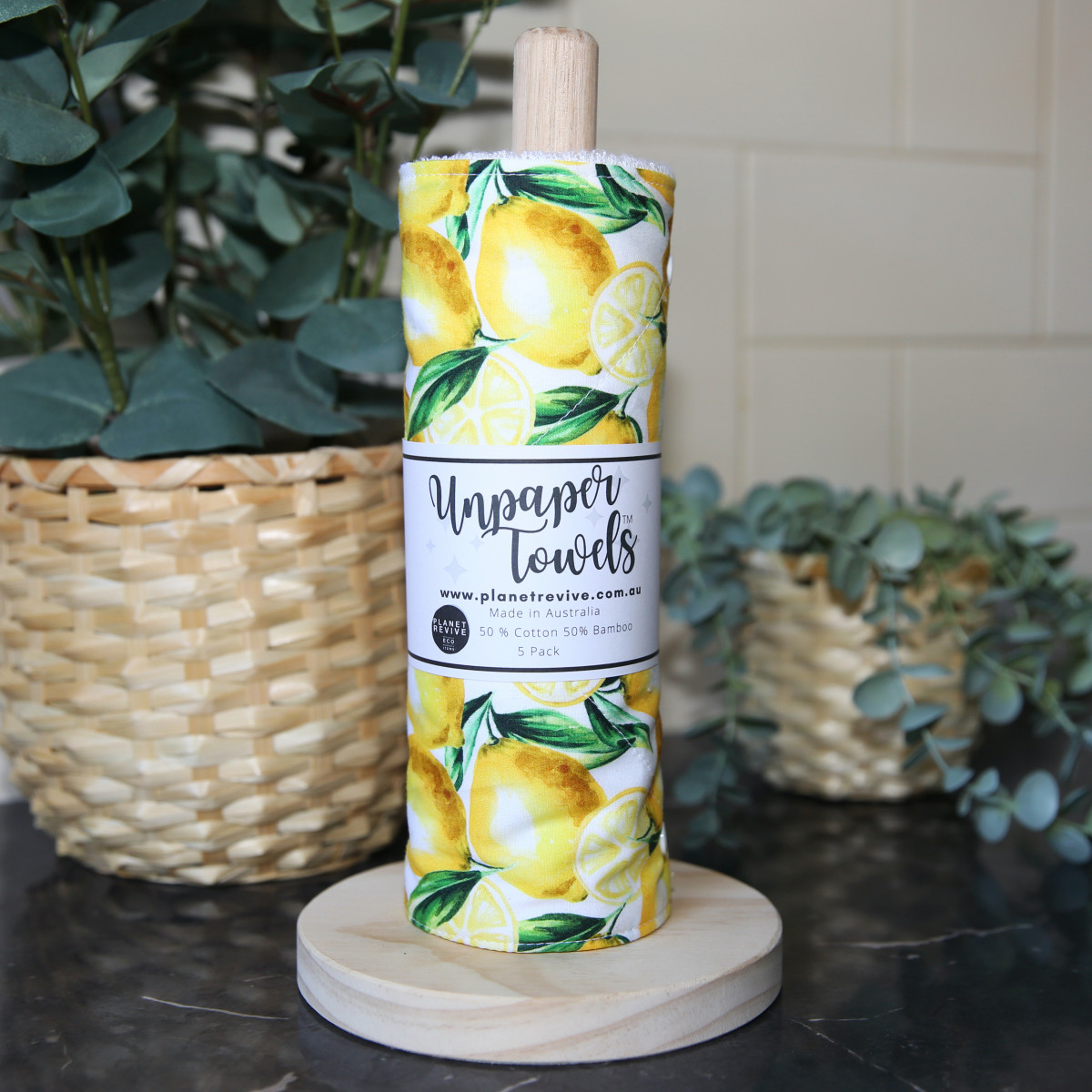 Reusable Makeup Remover Pads
Moving out of the kitchen for a moment, this next gift is perfect for the beauty lover. This reusable alternative to makeup pads is made of a shape-shifting fabric that feels just like regular cotton pads when wet.
LastRound's reusable cotton rounds come in a pack of 7, with each round lasting up to 1,750 washes and fully compostable when you're done with it.
It also comes in a beautiful Danish design carry case made from ocean-bound plastic, in 6 different colours to suit any bathroom decor or travel bag – whenever we'll be allowed to do that again!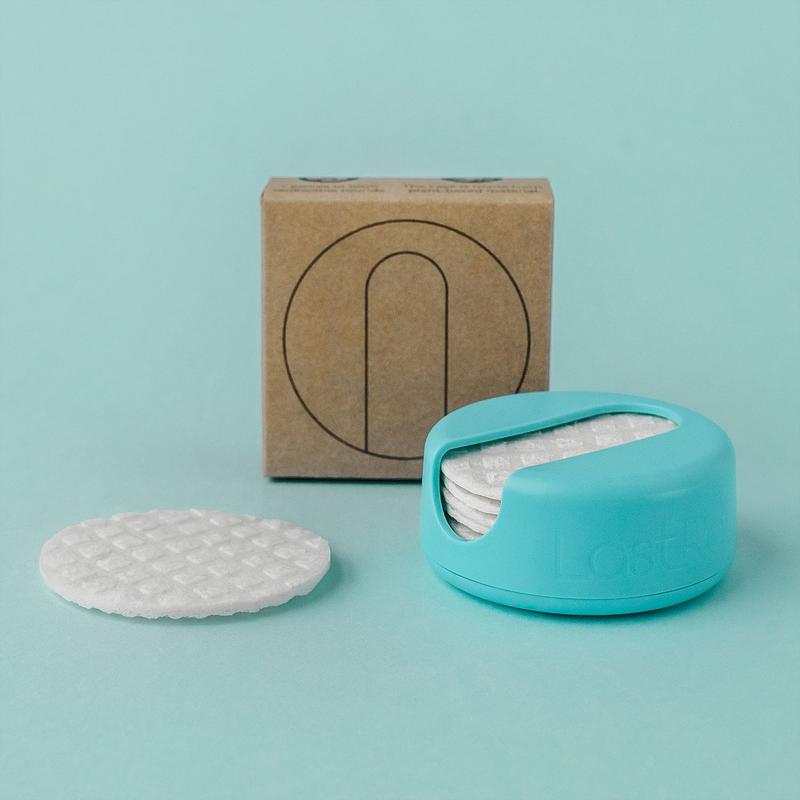 Reusable Beauty Buds
While we're replacing disposable beauty tools, these silicone buds with polycarbonate stems are genius.
Eco Turtle Life – Reusable Beauty Buds have four different shaped tips, making them ideal for applying, correcting or removing makeup. You can use them for cleaning your ears, but just like traditional cotton buds, it's not recommended for pushing into your ears.
Cotton buds may not be the first thing you think of when shopping for a gift, but these claim to last up to ten years and come in a beautiful magnetic bamboo case, so they make a beautiful little package for any beauty-lover.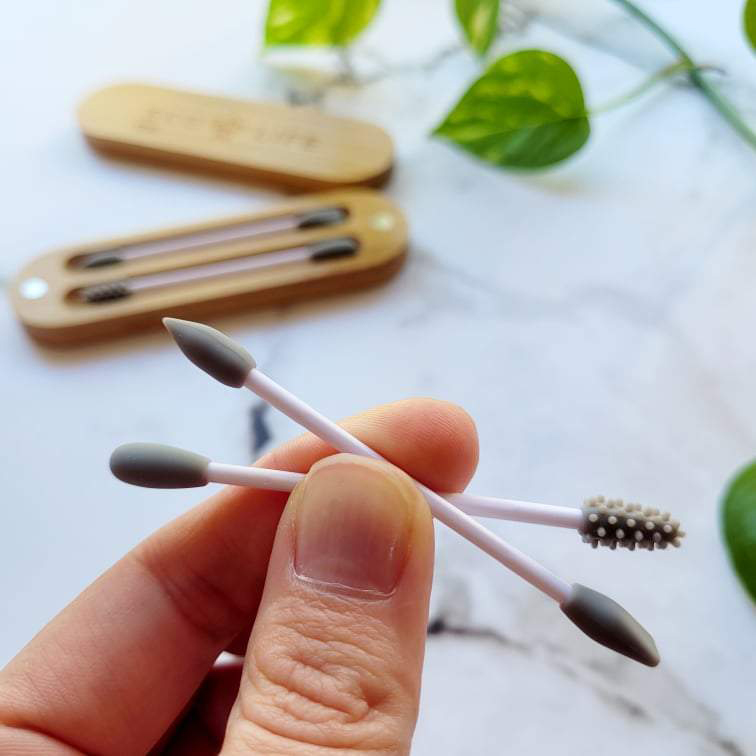 The Core Wash Bag
We can't have all these beautiful sustainable bathroom products but not have something equally gorgeous to pop them in!
The Core Wash Bag from Millican is made from 100% post-consumer water bottles (4 each, according to the website), vegan friendly, and come in a range of vibrant colours.
These wash bags are lined, easily cleaned, so they're great for artists to store paints and brushes, too. The range also includes pencil cases, utility pouches and roll packs of 20L or 15L designed for the outdoors in matching colours – all worth checking out.
Purposeful Sunglasses
Ghost gear – lost or discarded fishing gear – is the most abundant form of macro-plastic in the ocean. These nets are constructed from high-quality plastics, which means they continue to entangle marine life for up to 500 years.
British company Waterhaul collects ghost gear across the coastline of Cornwall and recycles them into a range of gear.
As well as purposeful items like adventure knives and litter pickers, Waterhaul creates a range of sunglasses and glasses. With designs on par with Ray Bans and Oakleys, it's perfect for the stylish ocean-lover and a mission we can all get behind.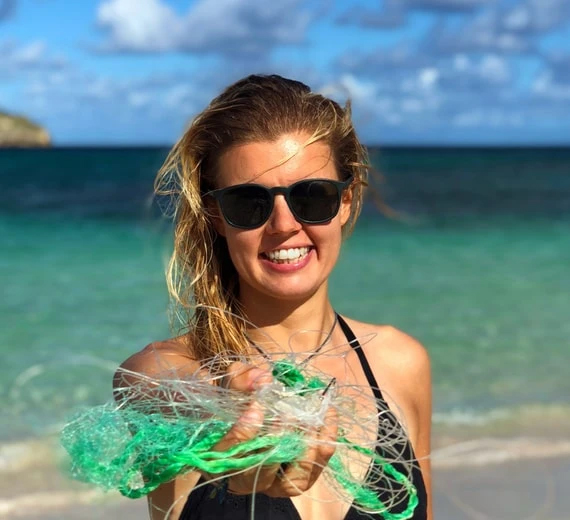 Plant-Based, Compostable Phone Cases
Fast fashion is believed to be responsible for 10% of all humanity's carbon emissions, is the second-largest consumer of the world's water supply, and pollutes the oceans with microplastics.
The phone accessories industry – with its seasonal whims and designs – is an undeniable part of this. Casetify is trying to set new standards for the industry.
As well as their recent case recycling program and Re/CASETiFY range made of up to 60% recycled phone cases, they're recently released a range of fully compostable phone cases.
This collection is made from compostable bamboo fibres, made with eco-friendly ink, and comes in over 100 classic, funky or cheeky designs to suit any style or personality. Oh, and it's meant to be pretty good at protecting your phone too!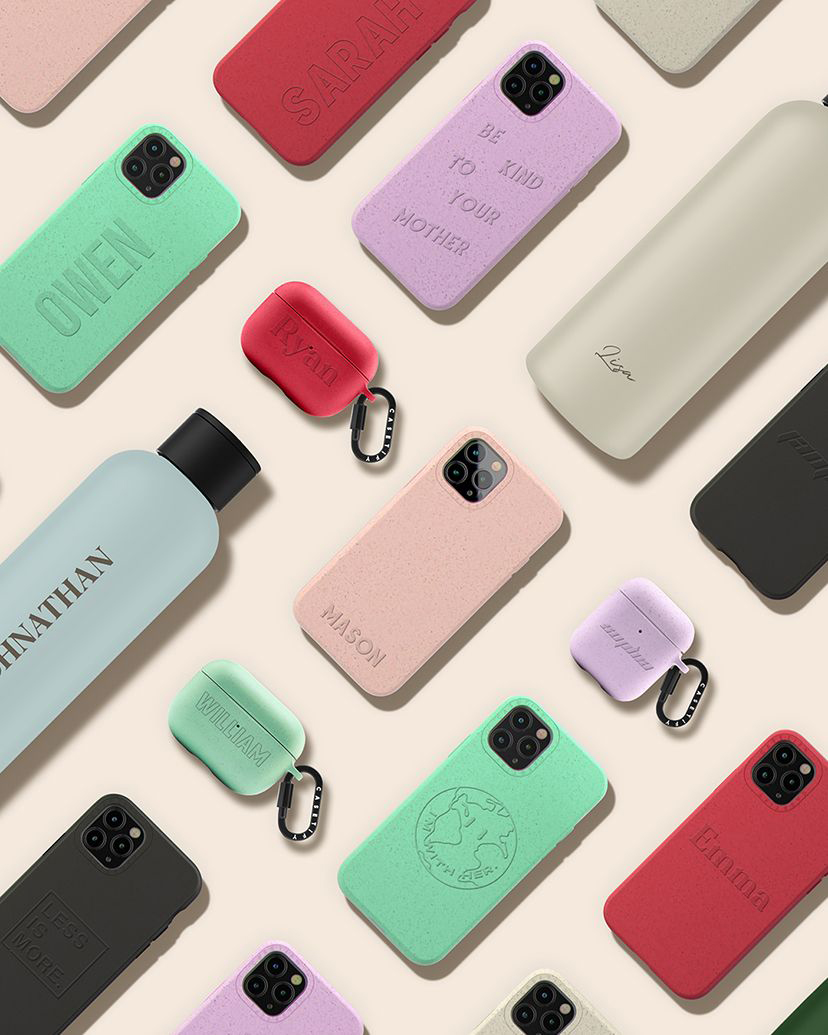 Wine Bottle Candles
These beautiful hand poured candles are made in the Southern Highlands of NSW.
Mojo's vessels are hand cut from reclaimed wine and beer bottles. They've partnered with local wineries and breweries to collect bottles that would otherwise be discarded to create something beautiful.
The fragrances are also truly magical, with scents like Cedar & Saffron, Oakmoss & Sage and Sweet Tangerine & Island Fruits, it's not your run-of-the-mill candle scents either. Check out their range of gift packs – you won't be disappointed.
Vegan, Cruelty Free Skincare
If you're a typical Australian household, your shower will likely be filled with half empty shampoo bottles, conditioners and shower gels. Since 2013, husband-and-wife team Emma and Anthony have been on a mission against plastic packaging and have been designing solid-state shampoo bars and soap flakes that are as effective as they are beautiful.
Today, The Australian Natural Soap Company has a huge range of natural soaps, shampoos, skincare and even laundry detergent that are 100% plastic free.
They've also included a calculator on the website to show how many plastic bottles you will be saving with your purchase.
Their range of soaps are packed with natural essential oils to reduce synthetic fragrances, and their ingredients are sourced from local aussie farmers – you can even find out which region your product's raw materials are made from.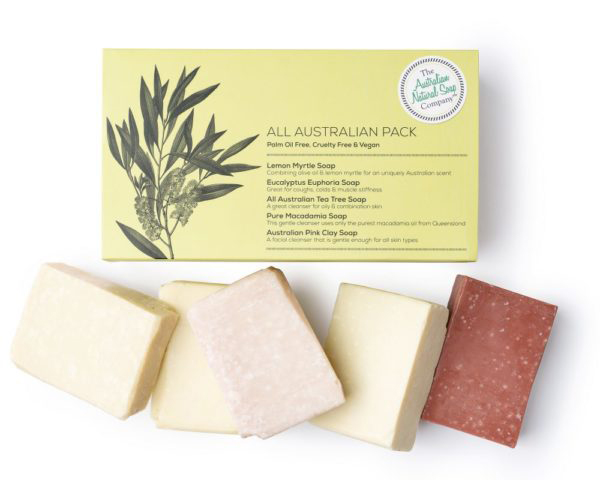 Feel-Good Linen Aprons
Linen is one of the most environmentally sustainable fabrics to produce. Linen comes from the flax plant, touted as the second most highly-productive crop after hemp, where every part of the plant is useable. The process of creating linen from flax also uses relatively small amounts of water and no chemicals, and the flax plant uses only rainwater to thrive, with no need for irrigation.
All of this is reason enough to love linen, but one look at this range of aprons by Erskinville darling Asiki is all you need. These aprons have easily adjustable wooden buttons so that multiple family members can wear them, and they are easily repairable to prolong its lifespan. It even has kids sizes for the tiny master chefs.
Asiki also has a range of linen tablecloths, napkins and shoulder bags, showing off the versatility of this beautiful fabric.