Looking for environment friendly products? Don't know where to start on green business? Here are our top 9 favourite sustainable businesses in Australia.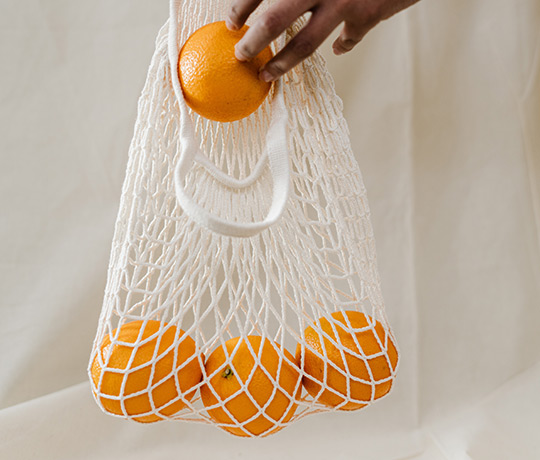 We're constantly inundated with the oh-so-tempting power of consumerism, an influence that in most cases can only really bring short-lived joy and excessive consumption. Say hello to your 'friends' fast fashion and technology, where there's new clothing being unethically mass produced daily and new smartphones being dropped left, right and centre. There's always something newer and better than the last and the gaps between the updates are getting smaller – it's hard to keep up, not fall behind and feel overwhelmed.
Hence the rise of the mindful and conscious consumer. Whilst it's frustrating to watch big powers such as the government and national corporations take no action on climate change as fast and seriously as you would like, on an individual level there's still plenty you can do.
As the world continues to struggle with climate change, sustainable businesses are popping up all the time with new ways to tackle these challenges. Focusing on trying to stop climate change as a whole is just too big, and not possible – what we need is to support lots of small businesses that have solutions to niche issues which can ultimately result in a greater impact.
There are quite a few Australian local businesses that are making their mark on various environmental issues whilst also sparking social change. From sustainable toilet paper to help those in poverty to beeswax wraps to prevent single-use plastic to coffee ground waste being repurposed into body scrubs, these innovative initiatives can be easily integrated into our daily lives.
So here's our top 9 Australian sustainable businesses that you need to try so you can shop guilt-free and lessen your personal carbon footprint.
Sustainable Business #1: SoL Cups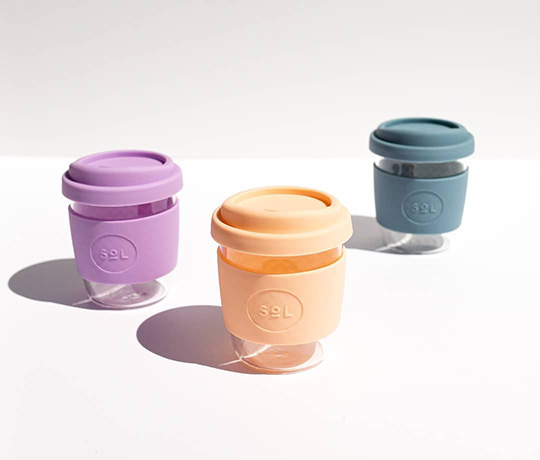 You would have to be living under the rock to have not heard about keep cups and reusable straws. Every year in Australia 1 billion plus coffee cups end up in landfill, and SoL are here to help change that. For every 100 cups sold by SoL, about 75,000 non-recyclable coffee ups don't end up in that landfill. You can choose from an array of sleek hand blown glass cups and drink bottles of muted tones, pastels and bright summer colours.
Sustainable Business #2: Raise the Bar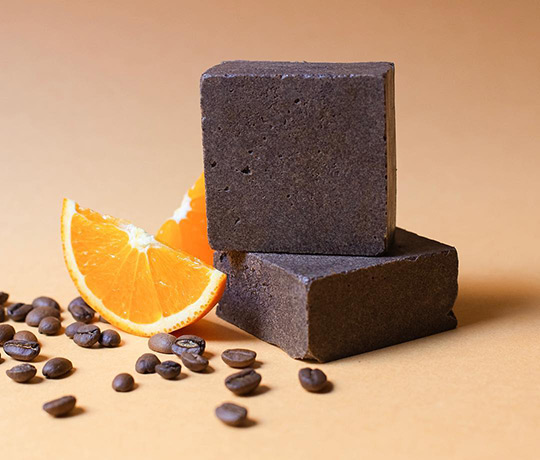 Ever heard much about coffee ground waste? Well, there's about 75,000 tonnes of it dumped in Australia every year. And that's how Raise the Bar was born – Bronte Hogarth, its founder, collected tossed out coffee grounds from her local baristas and turned them into body scrubs. They're 100% natural, vegan, cruelty-free, completely free of plastic and recyclable or compostable packaging. You can choose between the orange or peppermint coffee scrub bar!
Sustainable Business #3: Koh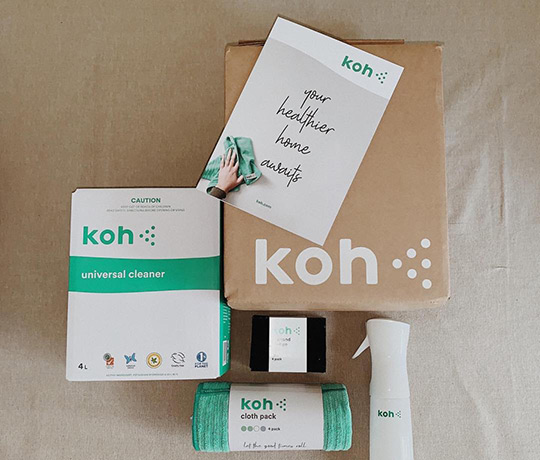 Well, you know what they say, a clean space means a clean mind. Behold, a sustainable company of cleaning products for your homes. What's their mission? To eradicate the use of toxic chemicals in cleaning products. They're cruelty free, allergy approved, eco-certified and a member of the 1% for the Planet. They've got everything you need such as dishwashing tablets, microfibre cloths, mops and universal cleaning solutions.
Sustainable Business #4: Pretty Green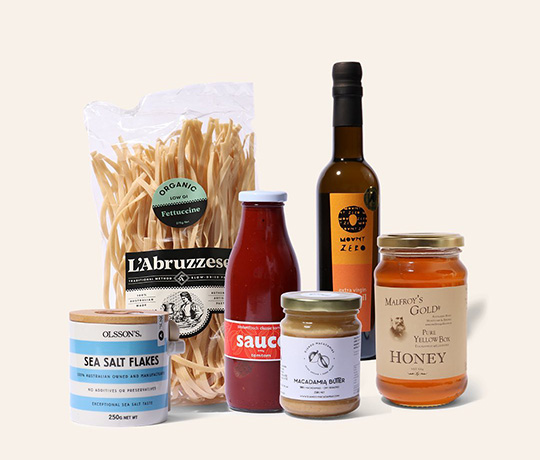 Want to do your grocery shopping sustainably whilst supporting local Australian businesses? Look no further than Pretty Green, your online farmers market for fresh and wholesome produce. Their packaging is 100% recyclable and biodegradable, delivery is 100% carbon neutral, and all their products are small-batch and Australian. You can scroll through vegan chocolates, kombucha's, hand-made spreads, savoury chutneys and wholemeal pastas, to name a few!
Sustainable Business #5: Who Gives a Crap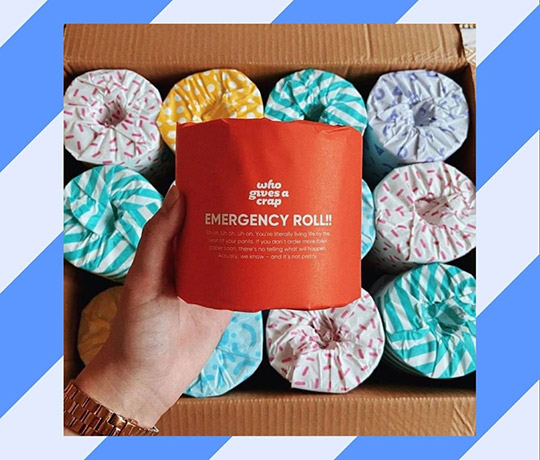 Did you know that one child dies every 2 minutes from diarrhoeal diseases caused by poor water and sanitation? After one of the founders sat on a toilet for 50 hours as part of a crowdfunding campaign that raised $50,000 to start production, Who Gives A Crap has been donating 50% of their profits to help build toilets. Their toilet paper is made without trees such as bamboo or recyclable materials and so far, they've donated 2.6 million to charity!
Sustainable Business #6: Notely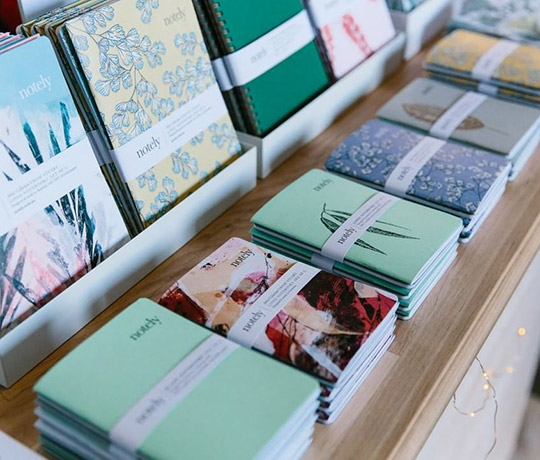 Going paperless isn't for everyone, and there's a lot of us who still prefer the 'ancient' art of pen to paper. Well, Notely's got you covered on the eco-friendly front. The paper is 100% post-consumer waste, 100% carbon neutral and completely chlorine free. With designs inspired by native and botanical Australia, you can choose from a wide range of brightly coloured flora and fauna. Now you can write notes without compromising the environment.
Sustainable Business #7: Apiwraps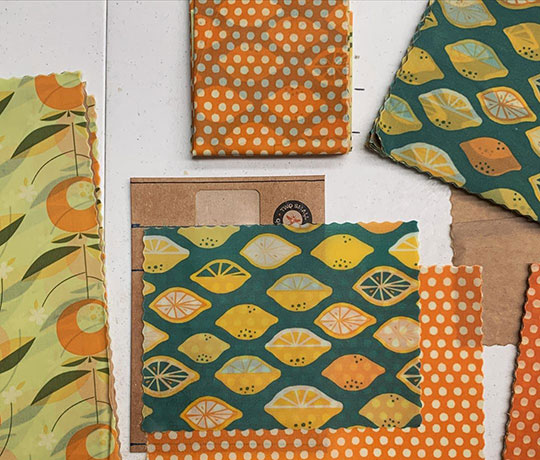 How can we be sustainable in the kitchen when it's a haven for food waste and cling wrap? The answer is beeswax wraps! It is produced with GOTS certified cotton and beeswax that is packaged into recycled paper envelopes. Over 200,000 homes have made the switch and 4 million metres of plastic has been saved. It can be washed repeatedly and used for a whole year. You can choose from a variety of bright colours and patterns!
Sustainable Business #8: Pigeon and Weasel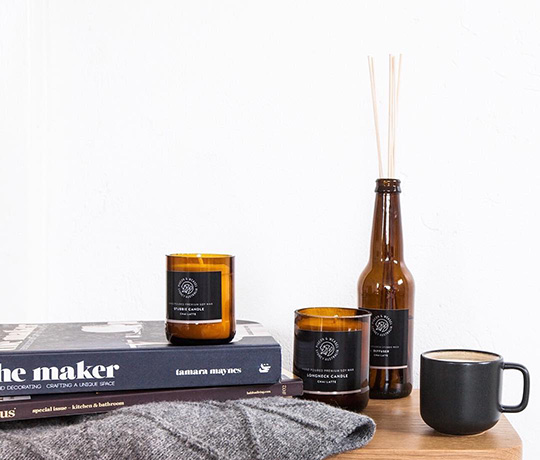 Feel like you need a bit of zen to block out the chaos? Candles are a great way to relieve stress in your study space, especially if it's eco-friendly like Pigeon and Weasel. These vegan friendly soy wax candles are hand poured into used beer bottles. It's an edgy take on repurposing and recycling. You can choose between traditional flavours such as vanilla bean or adventure into creative scents like chai latte or red frog (a household favourite Australian lolly).
Sustainable Business #9: Myoni Cup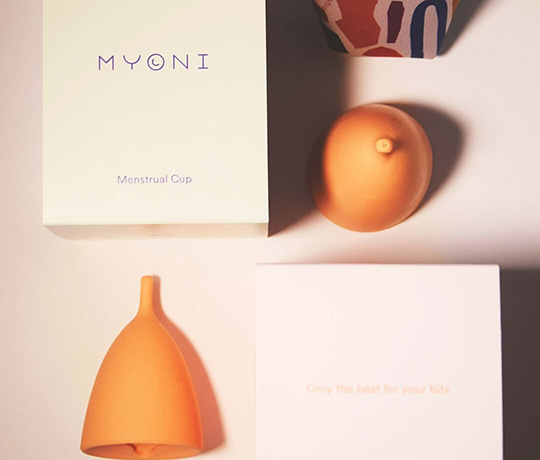 Ever considered how much waste sanitary products produce? About 18,000 tonnes end up in landfill every year, and that's just in Australia. Hence Myoni cup which is a medical grade, reusable and recyclable alternative. It saves money, can be worn up to 8 hours and comes in recyclable packaging. Myoni is a movement, the founders have held workshops and events that discuss the stigma surrounding menstruation. And they donate 50% of profits and Myoni Cups to community partners to end period poverty.
Let us know if you've made the switch to supporting sustainable businesses to make the world a greener and cleaner place!