Feeling a bit confused about what climate change is and what it means for your future? Want to know the real impacts of global warming? Check out these five podcasts.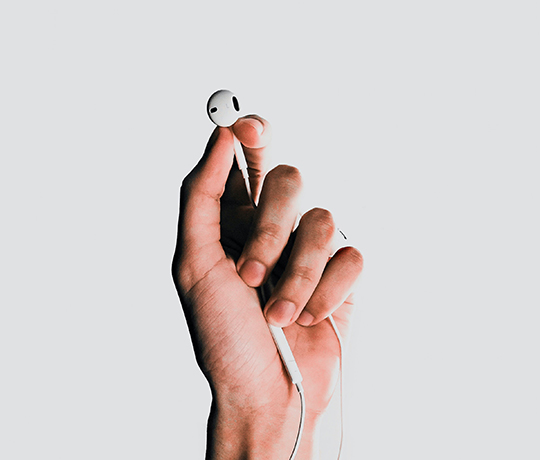 Climate change is such a complex issue, there's new things happening in the field all the time. When you hear about it on the news, it can be hard to digest. There's just so much information and never ending statistics to swallow. At times, you may find yourself naturally zoning out, and not really listen to what you're hearing. We've all done it, it's part of the effect of being able to access all the information you want at your fingertips as well as being constantly bombarded with it. You just become a little desensitised to all the bad news.
Podcasts are a fantastic means of understanding complex issues in a way that makes you switch back on. If you feel like you don't really know much about climate change and want to gain more knowledge, then podcasts are the way to go. Or perhaps you already know heaps about it but want to experience updates in a simplified version. What even are the environmental impacts of climate change? What are the ways to prevent global warming?  Or maybe you're feeling guilty about being complacent and need some eco inspiration.
It's an easy way to educate yourself and it's so accessible. You can have it on in the background whilst you're cleaning your room or play it during your commute to work, university and social gatherings. So, have a go at our top 5 climate change podcasts found across Spotify, Apple Music and other apps.
#1 Think: Sustainability
This podcast explores the situation on Australian Climate change. Think: Sustainability is a program run by 2SER that dives into the practical action needed to improve our planet. It focuses on the impact of climate change in Australia, our consumption and the technologies that can help us have a more sustainable future. How can we prepare for the next fire and should we be enforcing Indigenous cultural burning practices? What waste is being produced by sanitary products and what other eco-friendly alternatives are there? If we ban coal, how can we make sure no one is left behind? These timely and investigative episodes are released every two weeks and can be listened to for free on Apple Podcasts and the 2SER website.
#2 Costing the Earth
Costing the Earth examines our relationship with the planet, our impact on the environment and how the environment reacts to it. It tackles a range of issues such as how can we prevent fires in the Amazon happening again or whether wet wipes are flushable. It also discusses environmental trends and whether they actually work. One example being what would happen if all of Britain adopted a Vegan diet. Another is what impact is fake turf and artificial plants having on the environment. It gives insight and challenges the status quo. Each episode is released weekly and can be listened to either on the BBC website, Spotify or Apple Podcasts for free.
#3 Mothers of Invention
A discussion on climate change but with a twist, this podcast explores it from a feminist perspective. Hosted by Mary Robinson, the first female president of Ireland and Maeve Higgins, a comedian and New York Times writer – this witty and uplifting podcast highlights the achievements of women in the field of climate change innovation.  It explores a variety of thought-provoking issues. From discussing sustainable practices to prevent the damage of fast fashion with Thao Vu of Kilomet109 from Vietnam to an investigation into food and its relationship to climate with Dr Vandana Shiva from India. There's two seasons to binge for free on Soundcloud, Spotify and Apple Podcasts.
#4 The Elephant
At times focusing on all the potential terrors that climate change could hypothetically bring can be scary, depressing and make you feel hopeless. With The Elephant podcast, it provides the reasons for climate change and focuses on the solutions. Whether it's the climate scientists who are turning carbon dioxide into rock in Iceland or discussing the 100% solution to climate change, The Elephant brings to light the exciting ventures that experts are undertaking. Navigating politics and new technologies, it presents interesting arguments that you may not have considered. Made in Berlin, this podcast is usually released about five times a year and is available for free on Apple Podcasts and Soundcloud.
#5 No Place Like Home
For a more personal approach on what to do about climate change, have a listen to No Place Like Home. The podcast explores the more existential issues that arise from climate change and the personal choices we can make. Should kids be involved in the climate change fight? Could we be reducing your flying to minimise your personal carbon footprint? Should we all be buying electric cars? It's quite chatty and has a heavy focus on personal stories. But it helps to humanise climate change and provides inspiration on what we can do as individuals. You can access it for free on either Soundcloud or Apple Podcasts.  

Give these climate change podcasts a listen and let us know what you think!