Major cities around Australia have endless opportunities when it comes to Co-living Accommodation and Private Rentals. Students and young professionals relocating to study or work are often in the market for modern, comfortable places to live. Depending on what you prefer, there are definitely some great co-living and other private accommodation options. We want to break down the difference between the two to help make your decision a little easier.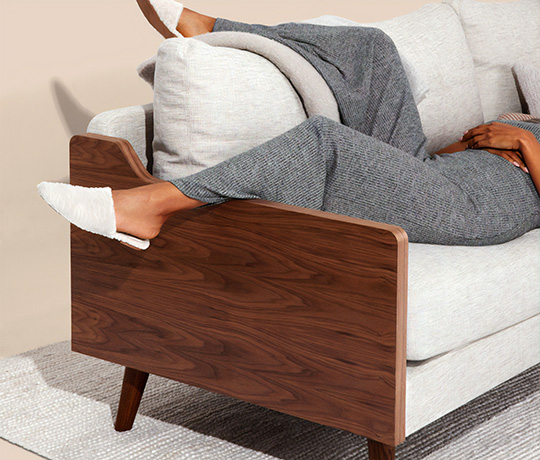 Co-living Accommodation – What Actually Is It?
Co-living accommodation is starting to become very well-known in Australia, with it becoming the preferred choice of living among young professionals and students across the country. There are a tonne of benefits that co-living accommodation include include a lifestyle that really suit students, digital nomads, freelancers, young professionals and other young renters down to the ground.
Co-living accommodation can vary and come in all different forms. However, whilst they can look different, all co-living accommodation has been built based on the same concept. That is – a communal living space which is modern, with shared accommodation designed to attract like-minded people. It offers the opportunity to share a room, or have your own room, but there will always be shared common areas, co-working spaces and other fantastic amenities and facilities to use.
Student accommodation is an attractive option for young people due to the social nature of the space. But what if you could have the best of both worlds? Co-living often offers much more than just communal living areas, social events, state of the art facilities, gyms, high-speed Wi-Fi and other perks. Although, these are notable inclusions in your single bill.
It is no lie that co-living accommodation definitely has financial, social and lifestyle benefits. And although a fairly new concept, it is quickly becoming the number one choice for renters as lifestyle-led living.
Co-living or Private Rental Accommodation?
While co-living accommodation and private renting may seem like similar options when it comes to choosing where to live, there actually are a fair few differences. We want to run you through the benefits of co-living and how they compare to private rental accommodation, so you can get a good grasp on options available to you and make an informed decision!
Social Benefits of Co-Living:
There are multiple benefits of co-living accommodation. And the sense of community and social aspect of co-living is definitely a stand out factor. It's a unique style of living for this very reason. Co-living offers access to shared common areas and facilities (like the co-working spaces or gym at The Switch) whilst also having access to personal and private space. And both are included in your all-inclusive bill!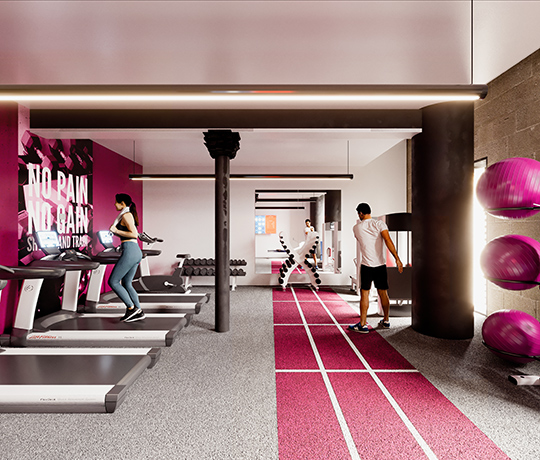 Co-living accommodation encourages collaboration and socialisation between similar and like-minded people. Young professionals, students, digital nomads, entrepreneurs all living in one building – there's bound to be some creativity inspired from these interactions! Not to mention some amazing friendships. The social aspect of this style of living makes for enhanced and enjoyable experiences whilst giving people the opportunity to collaborate and create.
Co-living accommodation also makes the transition of moving from overseas or interstate much easier as you are thrown straight into the community environment with people who are in a similar position.
Traditional renting also has a social aspect, if you choose a rental with roommates. This is a popular decision among young people, however, flatmates are sometimes hard to find if moving alone, and there's only likely to be a few of you in the one house.
Financial Benefits of Co-Living:
Co-living accommodation can vary in cost, however the biggest plus is that all utility bills and Wi-Fi are included in the overall bill. This makes life super easy and the stress of trying to split bills with roommates is not a worry! Knowing exactly what your bill is each month makes budgeting and life in general all that more easier.
Co-living accommodation agreements are generally very flexible. Unlike private rental contract leases which often run for at least 6-12 months, there are short and long term lease options to suit every lifestyle. At The Switch, for example, lease lengths can vary from university semesters to week long work visits or 3 month contracts. This is why digital nomads, freelancers and travellers prefer this style of accommodation as it's easy to come in and out whenever.
Private rental accommodation rent rarely includes utility bills (let alone access to a gym or co-working spaces!) so you will have to factor in the cost of electricity, water and gas on top of rent. Determining how much you pay will also depend on how many people you live with.
Lifestyle Benefits of Co-Living:
Co-living accommodation is a modern style of living, with contemporary facilities and fixtures, perfectly suited to those needing accessible technology and a modern way of living. Simple things like multiple powerpoint outlets throughout the building and new amenities make all the difference in your space! Co-living accommodation at The Switch offers co-working spaces which is great for those who prefer to study or work from home in an environment with other people. Of course, there is the option to work from your own private room if you prefer the quiet, but it's a plus to have the option.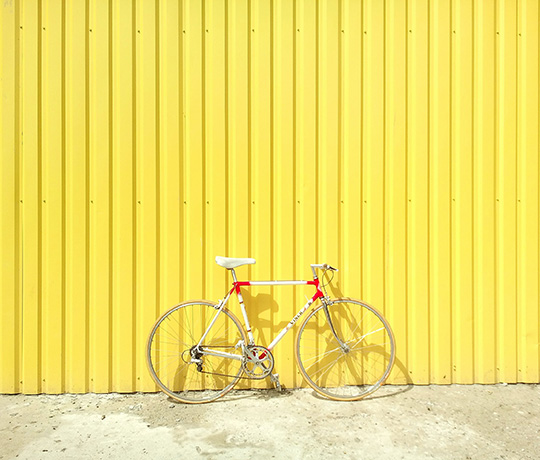 Our favourite? Co-living accommodation like ours also comes fully-furnished! This is a fantastic bonus for anyone that is moving into a new place whether it be from overseas or the first time moving out of home. All you'll need to bring is decor and other pieces to make your own personal space a little more you. This can easily be done with trips to Kmart, Target or IKEA! Alternatively, there are packages available which may include your linen, crockery and weekly cleaning.
In comparison, private rental accommodation does not always come furnished. While there may be some furnishing included, it definitely won't include everything. So either it's a trip to the shops (and hiring a van to get it all home) or worse, dealing with moving companies…
The Switch Co-Living Accommodation
The Switch is a type of co-living accommodation that offers a new urban renting experience. Its modern and new facilities are state of the art and the space itself offers endless amounts of opportunities to those who choose to live there. The Switch Accommodation is located in Sydney, Perth and Adelaide, all of which are perfectly located in the city's CBD. They are all close to public transport and situated in the middle of bustling and lively areas.
The Switch gives you access to the complex's very own gym, communal kitchen and living areas, well-equipped co-working spaces and other great facilities. Social and community events are also held often so you won't have an excuse to not make new friends.
So after consuming all of that information, we're sure you must be experts on the co-living/private rental debate. We'd encourage you to look into all options available to you and see what would suit your lifestyle best. It's important to be comfortable and conveniently located, plus factoring in a community and social vibe is a definite bonus.