Sydney
The Top 10 Sydney Suburbs For Young People
Sydney is a diverse and bustling city full of amazing suburbs that offer such great opportunities for young people to thrive. Sydney, in all its glory, is unique for its beachside landscape and endless amounts of parks and bushland that surrounds the city. If you're a young person, there are so many suburbs that are fantastic places to live. Whether you're working, a student, travelling or all of the above, Sydney is the place for you.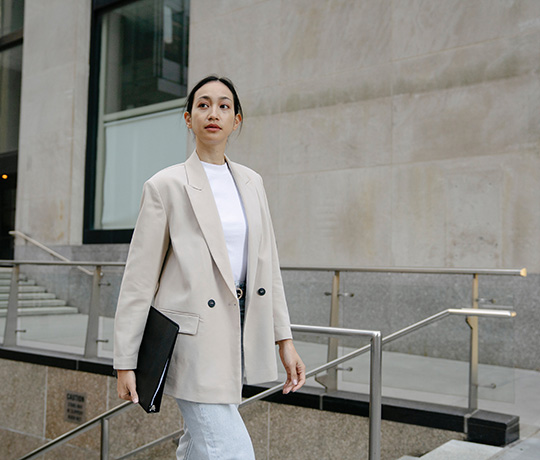 Sydney – The Perfect Australian City For Young People
Sydney is a real hub for young people. It's got everything a young person needs when it comes to living, working and studying. It's a city full of culture with lots to see and do. So if you're looking for a cool place to move or want a bit of a sea change, then Sydney should be high on your list.
Sydney attracts a large range of people purely because of the lifestyle the city offers. It's home to many opportunities career-wise, as well as great opportunities for the casual and part-time job scene. For young people in particular, this is one of the main attractions when deciding to move to the city. The number of top universities and colleges is also a contributing factor. If you're looking to study away from home – Sydney would be unreal.
Of course, Sydney also has its incredible charm which draws people in. The city itself is rich in history and culture. Suburbs like The Rocks are beautiful and really showcase Sydney's unique history and landmarks. Wandering around here for just an afternoon will make you fall in love with the place!
Now, we do know Sydney is a huge city, and finding a suburb to settle on can be a little challenging – there's simply too many to choose from. To make this decision much easier for you, we've collated information on some of the best suburbs in Sydney to live in if you're a young adult. We've factored in all the necessities, such as public transport options, cafe and bar scene, proximity to the beach and bush, closeness to universities, co-living options and so much more.
Check out our top 10 suburbs in Sydney below.
#1 Kensington
Kensington is your quintessential university town. Close enough to the city but also home to some beautiful landscape and nature reserves, Kensington has evolved into a real hub as it's conveniently located close to a few of Sydney's top universities and is also accessible by several public transport routes. Beautiful beaches like Bondi are only about 10 – 20 minutes away by bus!
Plus, the area itself is bustling with loads of restaurants and cafes, not to mention some of the most authentic Asian restaurants and food in the city. Kensington has many parks and lots of trees, making it feel open and spacious. Centennial Park is especially beautiful with lots of wide-open green spaces for you to enjoy a picnic or exercise. There are a heap of co-living and rental properties available as it is so close to UNSW and NIDA. But none better than The Switch which is located in the heart of Kensington. There's a wide range of rooms and living experiences offered at The Switch making your living and renting experience in Sydney super affordable and easy! It's modern student accommodation ideal for anyone moving to Sydney to study or work.
As Kensington is already home to many students, there is definitely a certain buzz and energy around town – it's hard not to love the place as there are many benefits for students!
#2 Surry Hills
Surry Hills is an energetic and bustling suburb close to Sydney's city, full of amazing eateries, famous for its trendy cafes and home to a great pub and bar scene! It's very easy to get lost strolling along the pretty streets bar hopping on a balmy Saturday afternoon. It's pretty much Sydney's playground for young people.
Surry Hills isn't far from the CBD and this cute inner-city suburb has plenty of rentals up for grabs. Central station isn't far, so you're pretty much connected to anywhere in Sydney. The community vibe of the suburb is intense, with a diverse range of people calling this suburb home. There is plenty to see and do in this small area, including going to quaint and boutique cinemas or even shopping at some of the local's favourite clothing stores. Prince Alfred Park is also a plus, a great spot to picnic with mates or use the outdoor exercise equipment. You can see why young people rate this lovely suburb highly.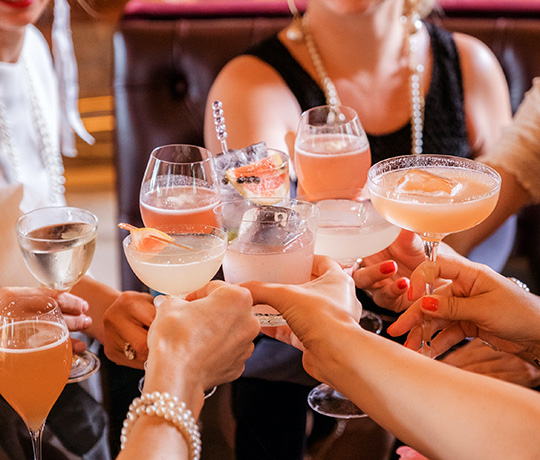 #3 Newtown
Newtown is Sydney's very own eclectic suburb right in the heart of the inner-city. You cannot go past the famous bars and breweries, as well as the fantastic shopping scene which draws in many. The street art lined suburb is bustling with culture and diversity making it super attractive to young people. Newtown is not far from The University of Sydney and therefore home to many students and international students. The suburb continues to evolve into one of the city's trendiest suburbs, with its quirky nature continuing to remain at the forefront.
#4 South Eveleigh
South Everleigh is a real up and coming suburb in Sydney. Close to Redfern Station and in one of the city's most historical transport areas, it has recently been reinvented into a food hub.
Some incredible eateries have already opened up and more are continuing to. The suburb has transformed into a desirable location for a young person to live and re-locate. The buzzing area is now home to arts, pop ups and local events that make for a great atmosphere amongst the revamped hole-in-the wall restaurants and bars. Students and workers particularly like South Eveleigh due to its convenient closeness to public transport routes. It's not far from universities and colleges plus with many eateries continuing to open up, there's a lot of employment opportunities around!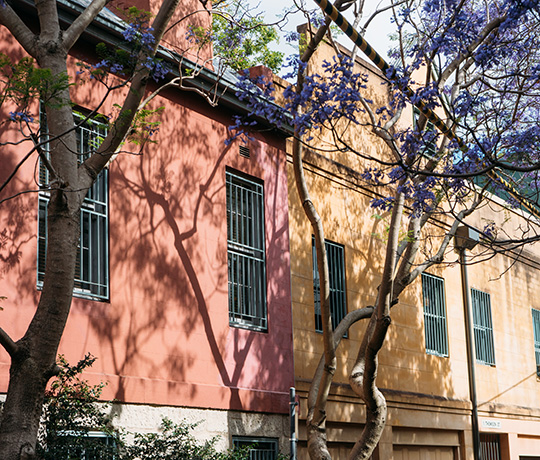 #5 Ultimo
One thing is for sure in Ultimo, and that is students! The University of Technology, University of Notre Dame and Ultimo TAFE are located in the heart of the suburb which means the place is teeming with students from everywhere! Ultimo is also home to many office buildings so there is a fair amount of young professionals around the place as well. Located right next to Central Station, Ultimo is literally accessible from anywhere. Due to it's student presence, the suburb has some great little bars and eateries that are cheap and delicious – ideal for a young person. Market City and Paddy's Markets are also just around the corner and you won't be able to go past some of their great deals.
#6 Glebe
Glebe can best be described as Sydney's inner-city burrow. The suburb has plenty of charming pubs and friendly cafes with a strong coffee culture. Glebe is definitely it's own little community that welcomes anyone and everyone. The cute, terrace style housing and parkland makes it feel super chill and inviting. Once again, Glebe definitely attracts young people, and as the University of Sydney neighbouring the suburb, lots of students too. Glebe markets, held on the grounds of Glebe Public School, is one of the city's longest running flea markets. It's well known for it's vintage clothing and not to mention delicious treats and drinks!
#7 Paddington
Paddington is Sydney's very own high-street retail hub. The suburb is conveniently situated right near Oxford Street, the famous strip has countless bars, pubs and restaurants, but with it's very own suburban feel. It's no doubt a lively part of town, attracting people from all over to visit what's on offer. Young people thrive in Paddington with it's laid back and inviting vibe. You'll be spoilt for choice when it comes to shopping stores with a fun mix of high-end and vintage stores lining the streets.
#8 Marrickville
Marrickville has turned into a fabulous little suburb in Sydney's inner-west, positioned not far from the heart of the city and also not far from Sydney's southern suburbs and beaches. Marrickville has a strong Vietnamese influence with some incredible restaurants that are so delicious and authentic, you'll be going back for more. With awesome cafes and a train station, it's an unreal spot for a young person to live or rent!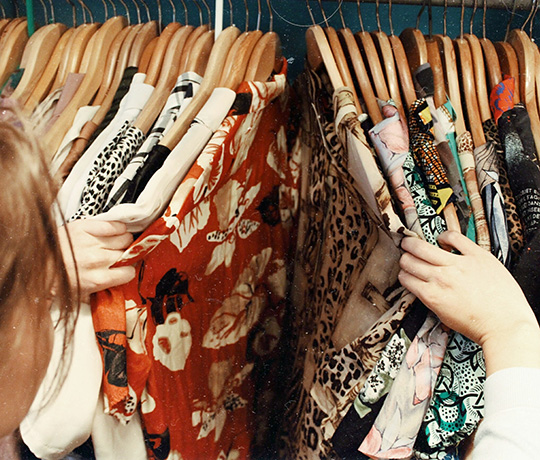 #9 Stanmore
Stanmore, a little hidden gem among some pretty funky Sydney suburbs, but that doesn't mean it isn't just as quirky and inviting on its own! Stanmore is home to some lovely restaurants and classic Aussie style pubs that have been drawing a lot of attention from young people in recent years. Not overly busy, but bustling enough, Stanmore is definitely on its way to becoming one of Sydney's most sought after suburbs to live in. It's also home to a few popular live music venues meaning it hosts some pretty cool talent! The suburb is connected by bus and train lines and isn't a far drive into Sydney city either.
#10 Coogee
Coogee sits quietly (and sometimes very loudly) in the Eastern Suburbs, just south of Bondi. As the end of the Bondi to Coogee walk, it sees lots of people come through and is a bustling place to spend some time.
Visit the always busy Coogee hotel at the weekend, take a dip in the ocean or grab breakfast by the beach. You're bound to make new friends at every turn!
So we've definitely given you a taste of some of Sydney's most popular suburbs among young people, and it's easy to see why! Go and check out which suburb you think you'll like best!